Communities Coming Together to Help Mexico & Puerto Rico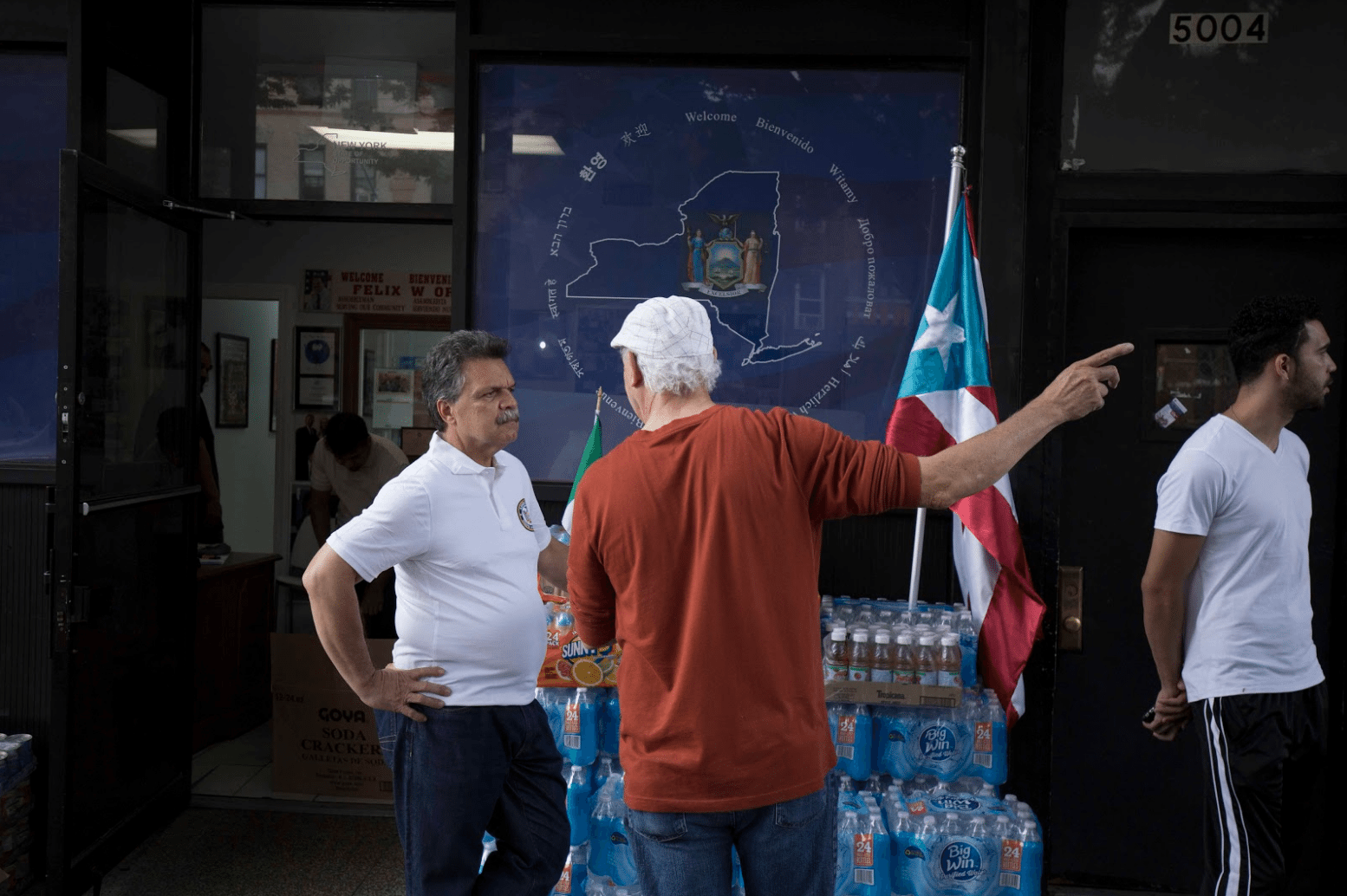 SUNSET PARK – Irene Castillo, 52, immediately called her family in Mexico City and Puebla when she heard the news of a second earthquake on Tuesday. Her relatives in Mexico City said they were fine, but were terrified of the destruction and fallen buildings.
In Puebla, each of Ms. Castillo's family members assured her they were okay except one: her sister. She is a vendor and no one has heard from her since the earthquake. They are still waiting.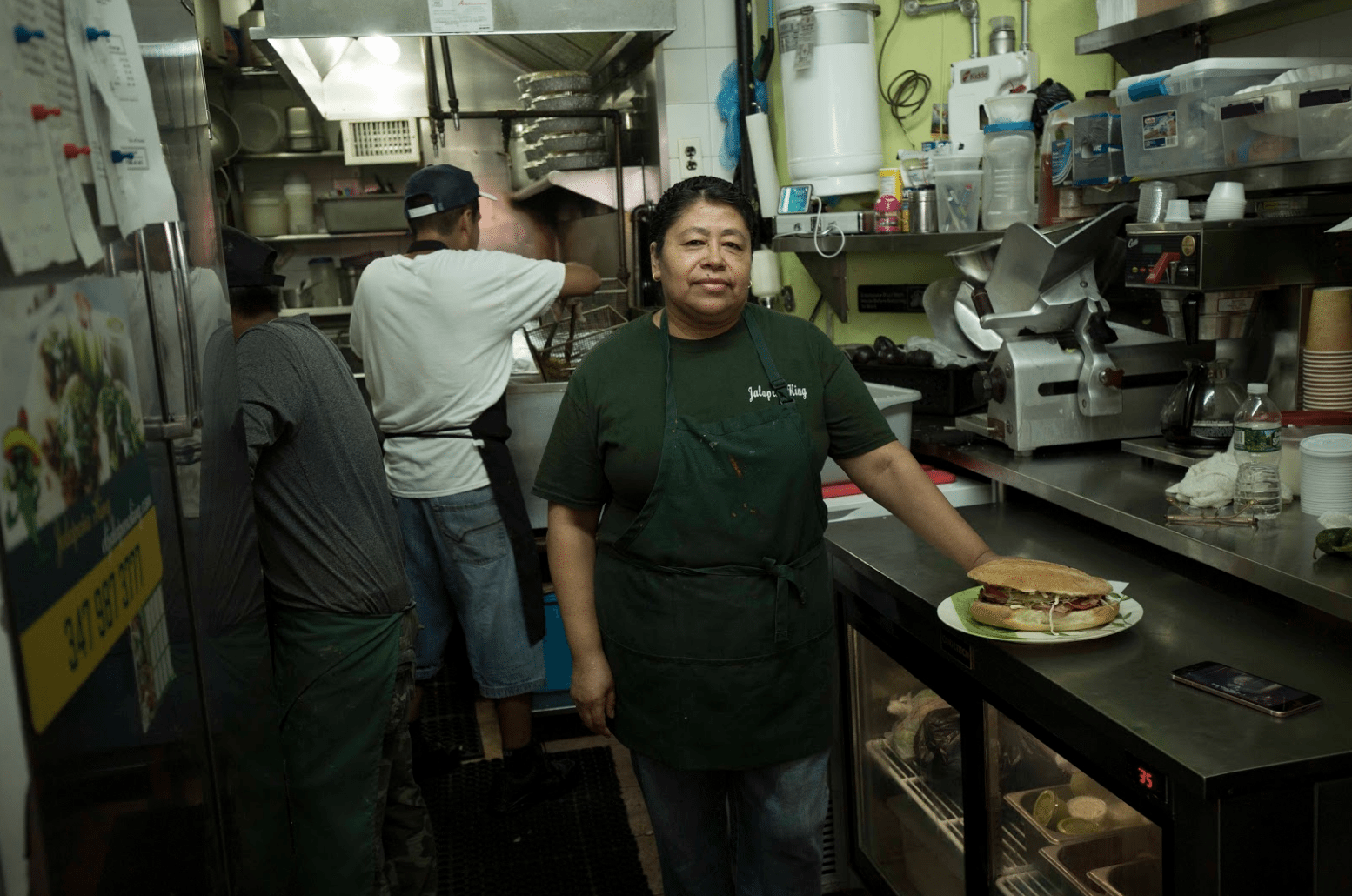 Mexico City was hit by a powerful 7.1 magnitude earthquake Tuesday afternoon, and the death toll has climbed over 200, according to local officials. The center of the earthquake was in the region of Puebla, south of Mexico City, and it hit on the 34th anniversary of the 8.0 magnitude earthquake that killed thousands in 1985.
Yesterday's earthquake was the second this month, and many families in Brooklyn are waiting with baited breath to hear from loved ones who endured the tremors in Mexico and hurricane Maria in Puerto Rico.
Brooklyn has a population of 94,000 Mexicans, many of whom reside in Sunset Park, and a population of 176,000 Puerto Ricans, according to the 2010 Census.
Félix Ortiz, New York State assembly member for District 51 which is more than 50% Hispanic and includes Sunset Park, in collaboration with El Grito De Sunset Park, has been gathering donations and supplies in his own office to send to Puerto Rico that has been devastated by Hurricanes this season.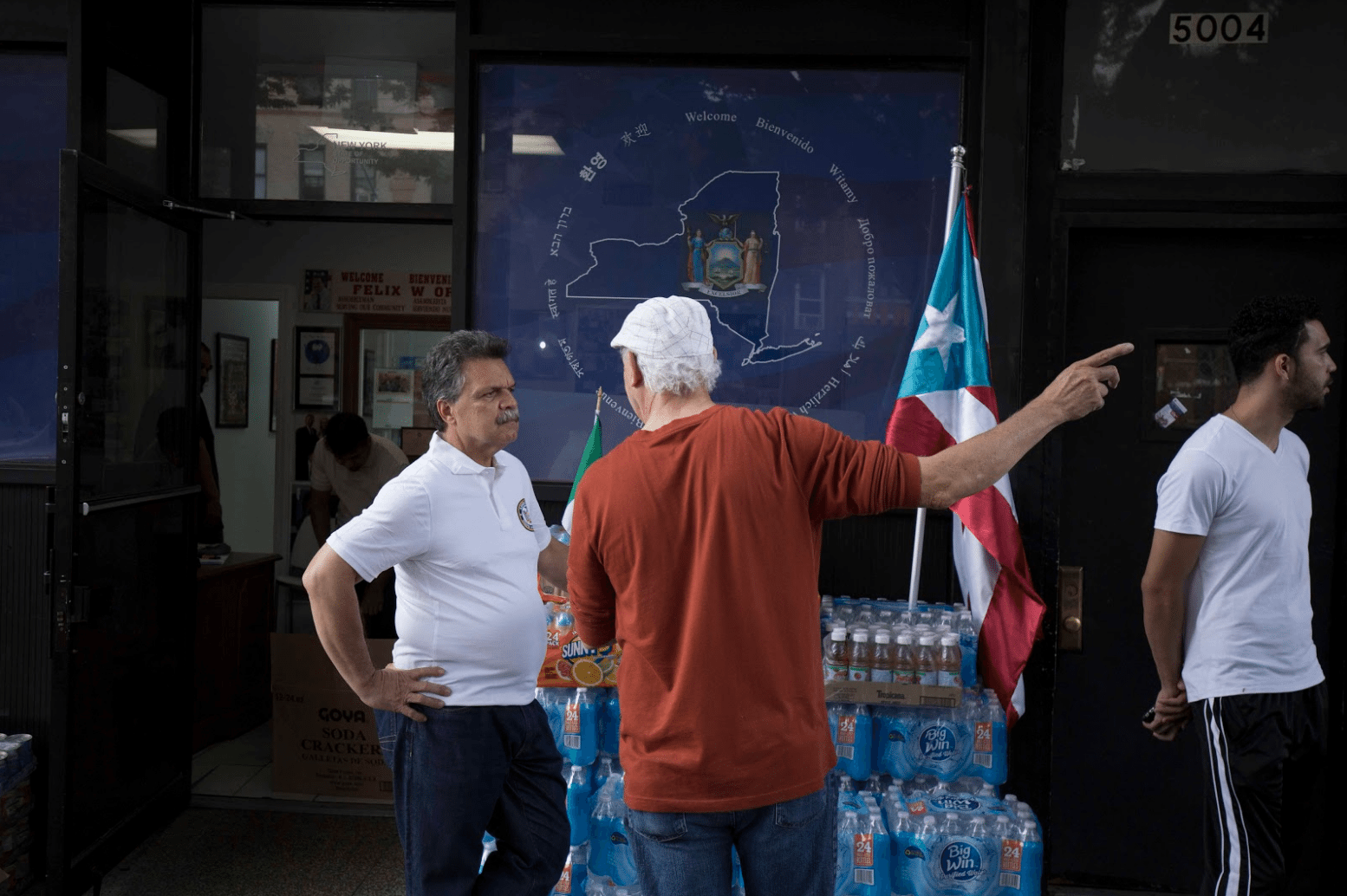 Since the second earthquake struck central Mexico, Mr. Ortiz has been looking to combine aid efforts to include those affected in Mexico City and Puebla. "We are in the process of moving these items to a mosque where they have more space," said Mr. Ortiz.
"We never see charity as a secondary. It's an obligation," said Mohamed Bahi, Director of the nonprofit organization Muslims Giving Back at the Muslim Community Center (MCC). After Mr. Ortiz reached out, MCC offered their space at their mosque to store and ship donations that are pouring in from all over the city.
Inside Felix Ortiz's District Office, volunteers from Muslims Giving Back, El Grito and Just3Arts prepare to move the overflowing piles of donated food, water, soup, and supplies to the Muslim Community Center.
"Hello, Stephen?" said Weber Leung, executive assistant to Mr. Ortiz, calling his twin brother living in Bayamón, Puerto Rico. Stephen has been without electricity since this Wednesday morning and said no one is allowed outside. "There are 12,500 Chinese living in Puerto Rico,"  said Mr. Ortiz, "We have to make sure to work together."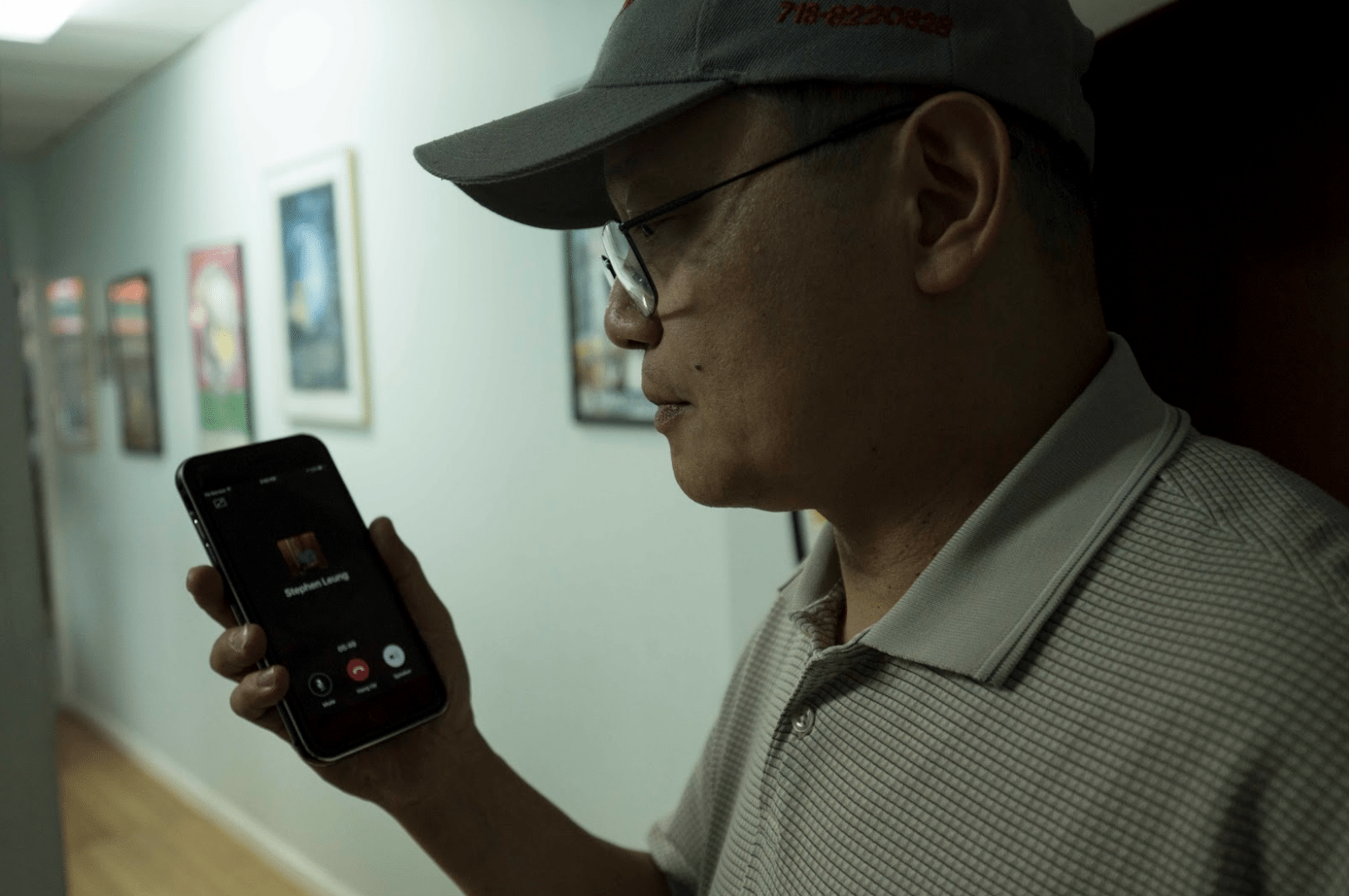 Stephen Leung sent his brother some pictures of the storm that he took.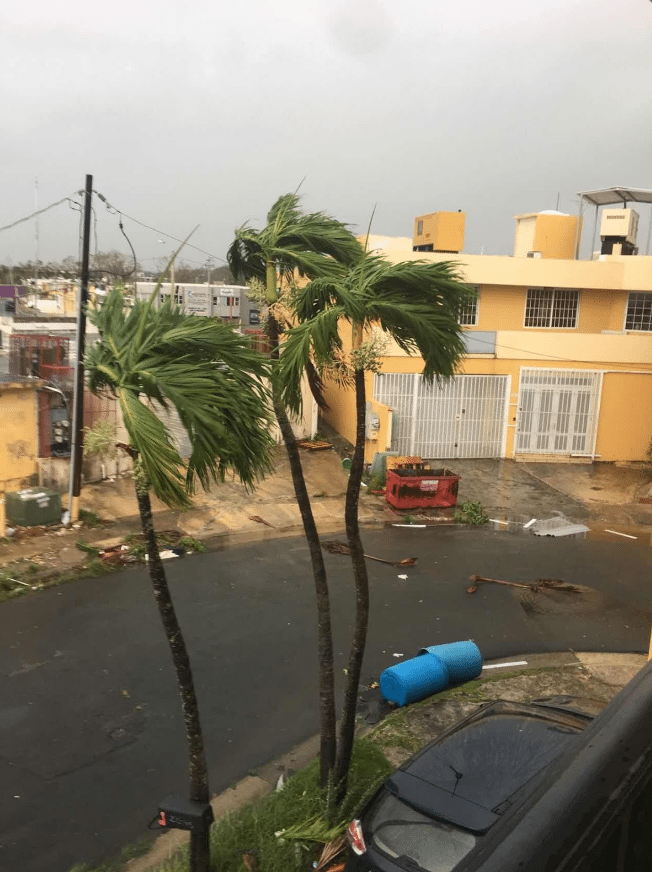 Outside the mosque, Mr. Ortiz is on the phone with Puerto Rican Senator Carmelo Ríos Santiago who shows the destruction surrounding his home in Guaynabo through his phone camera. "It is incredible and almost impossible to describe," said Ríos as he panned across a landscape of shredded debris, contorted trees, and downed power lines, "It will take years to rebuild."
Ríos predicts Puerto Rico will be without electricity for many months. "I have to go back inside. It's getting dark and it's dangerous."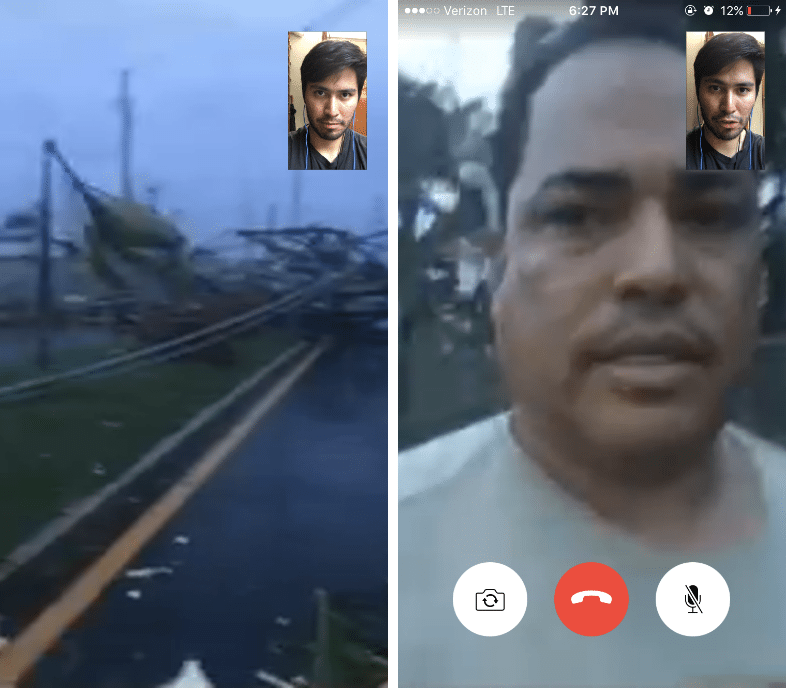 The day ends with a once fully-loaded van now empty, but many more donations must fill the mosque, and more donations are on the way from various organizations and community members around the city. As the damage from hurricane Maria and the earthquake in Mexico are assessed, the volunteers will begin sending necessary supplies to the affected areas.
The unknown still haunts friends and family of those living in the Puerto Rican and Mexican disaster zones. Anything helps in this time of grand uncertainty and unprecedented weather.
If you have friends and family in Mexico, Buzzfeed put together a list of local organizations in Mexico that are coordinating recovery efforts and offers of help.