Commission Aims To Cut Through The Red Tape Of Running A Small Business In NYC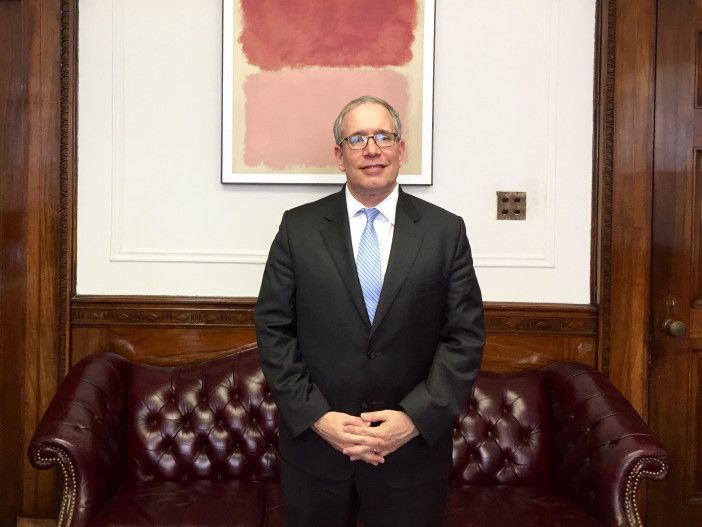 The excitement and reward of opening a business in New York City can often take a backseat to the stress and frustration of dealing with bureaucratic red tape. To make sure local small businesses not only get off the ground, but thrive, a new commission made up of business leaders and Comptroller Scott Stringer aims to fix some of that.
Business owners are invited to share concerns and tales of their own struggles at one of Stringer's Red Tape Commission hearings, one of which is coming to the Brooklyn Law School this Friday, October 16. The goal, says the comptroller, is to take that input, create a report, and hold city agencies accountable for creating change that will allow small businesses to succeed.
"It's become clear to me that so many of our businesses are struggling in part because our city is not being responsive to the needs and realities of what community businesses face," Stringer says. "You get one shot at this, for most people. To lose your business because the city sort of lets you close, it's counter-intuitive."
For many small businesses around the city, stumbling blocks can be found at every stage, from trying to access a loan, to getting permits for construction, to dealing with inspections.
"For me, and other owners I've talked with, it's clear that the city and inspectors just don't care if you pass," says Sara Gilmore, owner of the Gowanus hair salon Sara June. "And while I understand that they are just doing their jobs, I think the process and power dynamic could be tweaked a bit to provide more support and voice for the business owners."
James Gregg of The Great Georgiana in Fort Greene echoes that sentiment, describing the frustration of navigating multiple agencies that don't seem to communicate with each other — and how, like many business owners, he's resorted to hiring an expediter to help with the process.
"There are private third parties that can be hired to help guide businesses through the process, but they are an additional financial burden on the business, and at the end of the day, you want to understand the process and feel like the outcome isn't out of your hands, so that in the future you can handle it on your own," he says.
The commission is accepting testimonials like these from small businesses around the city — people who are interested in making their voices heard can attend a hearing or submit comments online — but the comptroller stresses that it's more than just a forum for kvetching.
"We don't want people just to complain — we want to listen to their stories and find solutions," Stringer says. "I really believe that if we could illicit important testimony from business owners, then do economic forecasting, which this office is known for, and look at agency policies against the testimony and where we think the economy is going in New York City, I think then we can make a document that could have a real impact."
Figuring out what changes need to be made so current — and future — small business owners can flourish is the key, he says.
"We're discussing how New York is going to work into the next century, and that conversation needs to happen now. I think our office is qualified to lead this discussion."
Comptroller Scott Stringer's Red Tape Commission will take place on Friday, October 16 from 8:30-10am at Brooklyn Law School (Geraldo's Cafe, Feil Hall, 1st floor) at 205 State Street in Downtown Brooklyn. All NYC business owners are welcome to attend — if you're a business owner who would like to submit written testimony or comments, send them to redtape@comptroller.nyc.gov.