Commemorate The Battle Of Brooklyn In Fort Greene Park And Brooklyn Navy Yard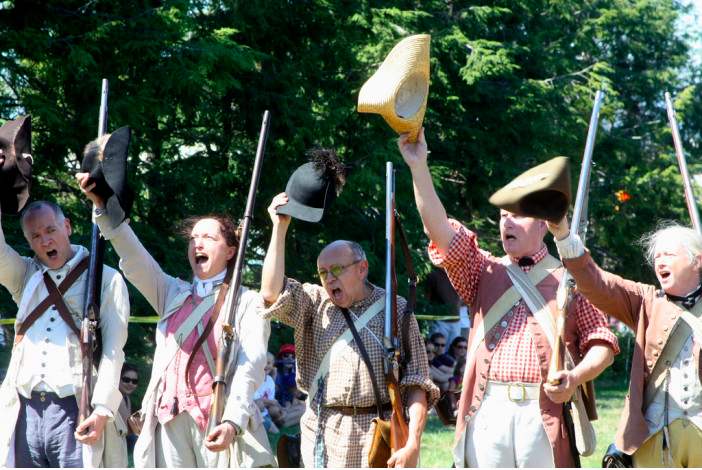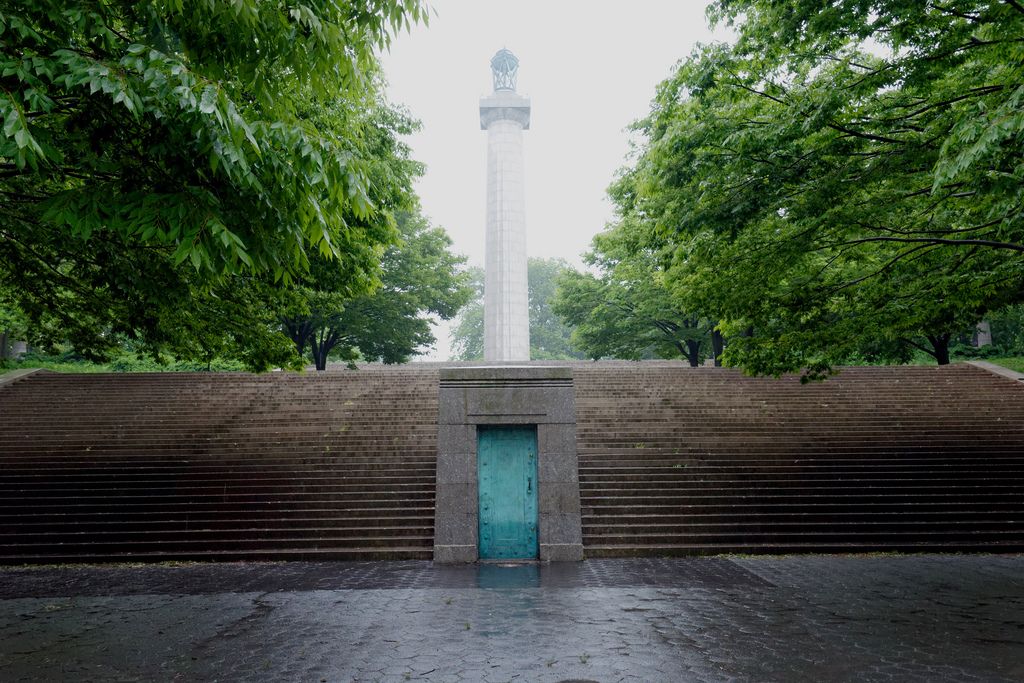 239 years ago, our forefathers fought the British in the first major battle of the Revolutionary War, The Battle of Brooklyn. And even though we lost the battle, we won the war, so celebrate our revolutionary history with a week of events throughout the borough commemorating the historic battle.
Saturday, August 22, 10am
Prison Ships Martyrs Memorial Ceremony
Coordinated by the Society of Old Brooklynites, American Merchant Marine Association, and Navy Armed Guard. 107th annual memorial tribute to 11,500 Revolutionary War soldiers buried at the site. Keynote remarks will be delivered by George Broadhead, a US Marine Corps veteran.
Prison Ships Martyrs Monument, Fort Greene Park
Saturday, August 22, 1-4pm
Scavenger Battle!
Team up with family & friends for a day of trivia, gaming and historical fun. Follow "Brooklyn vs. Britain" pop culture clues in an interactive scavenger hunt, play our Battle Ship Memory Match game and have a tea party! The Brooklyn Navy Yard Center at BLDG 92, 63 Flushing Ave at Carlton Ave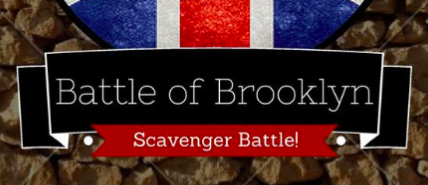 Sunday, August 23, 11:30am-1:30pm
Evergreens Cemetery Walking Tour
Evergreens Cemetery presents a walking tour of its revolutionary war-related sites.
Meet at Evergreens Cemetery Main Gate, Bushwick Avenue and Conway Street
Tuesday, August 25, 6pm & Saturday, August 29, 4pm
Battle of Brooklyn Neighborhood Walk
Led by Old Stone House Board Member and Hunter College Archaeology Professor William J. Parry.
Meet at Grand Army Plaza entrance to Prospect Park, Northwest corner
$12 per person/$10 OSH members; includes light refreshments. Wear comfortable shoes.
Advance tickets are recommended.
Wednesday, August 26, 6pm
Gowanus Dredgers Estuary Tour
Canoe the Gowanus Canal and learn about the history of this infamous escape route for American soldiers during the Battle of Brooklyn.
2nd Avenue and 6th Street, at the Gowanus Canal
Saturday, August 29, 12-2pm
Maryland 400 Remembrance Ceremony
Music, Color Guard & Salute, and a Reading of the Names.
Old Stone House, 336 3rd Avenue between 4th and 5th Avenues
Saturday, August 29, 1-5pm
Dramatic Reading of The Declaration of Independence
Hear the Declaration of Independence read the 18th century way. Learn about how it was written and the role it played during the Battle of Brooklyn.
The Vander Ende-Onderdonk House, Greater Ridgewood Historical Society
$5 suggested donation.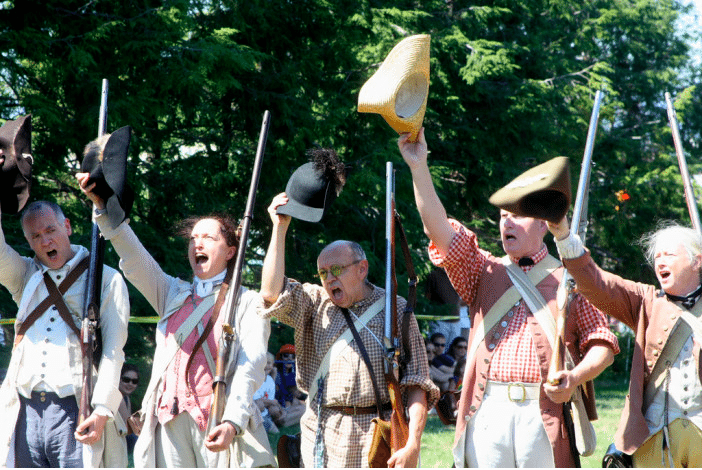 Sunday, August 30
Battle of Brooklyn Commemoration at The Green-Wood Cemetery
Green-Wood Cemetery, 5th Avenue at 25th Street
10am-12pm, Trolley Tour
Greenwood historian Jeff Richman and author Barnet Schecter conduct a trolley tour of the cemetery and Revolutionary War-related sites. $30, tickets here.
11:30am-12:30pm, Living History Program
Re-enactors show what life was like during the late-1700s, including weapon firing, games, old fashioned ice cream and lemonade, and other family activities.
12:30-1:15pm, Re-enactment of the Battle
Re-enactment of the famous battle just inside the Main Gate of the Cemetery.
1:30pm, Parade to the top of Battle Hill
Grab a flag, wave it high and march to Battle Hill with The Regimental Band of the United States Merchant Marine Academy.
2pm, Memorial Ceremony at Battle Hill
Honor the spirit and heroes of the Battle of Brooklyn at this commemoration on Battle Hill, overlooking New York Harbor.