Comic-Con? Meh. It's All About Purim-Con At The Jewish Community House Of Bensonhurst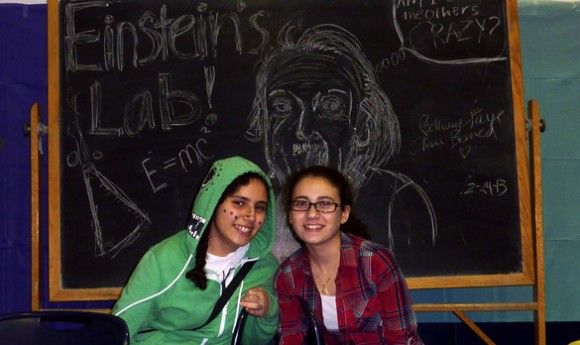 The Jewish Community House of Bensonhurst (JCH) held their annual Purim Carnival this Sunday.
This year, the three-hour event was named after Comic-Con, a masquerade pop culture event that takes place every spring in New York. Appropriately dubbed "Purim Con," the event drew in more than 450 locals that wanted to celebrate this festive Jewish holiday at the organization's headquarters, at 7802 Bay Parkway.
According to Chabad.org, Purim celebrates the deliverance of the Jewish people from the wicked villain, Haman, in the days of Queen Esther of Persia.
Alena Gomulina, the director of community engagement and communication at the JCH, said the Purim Carnival was a huge success. She has been involved with the JCH, both as a student and, today, as an employee, for more than 11 years.
"We're doing it for the community," Gomulina, who helped organize the event, said. She explained that most JCH events are family-oriented. "We have 'Mommy and Me' classes; family overnight trips and candle-making nights. We really want to bring families together and to help parents spend time with their kids."
What was her hope with the Purim Carnival? "I want the kids to have a great time but understand that it's not only about having fun – there's meaning behind this event."
Indeed, most of the activities at the carnival focused on using interactive learning techniques, a teaching approach that the JCH is well-known for. Queen Esther, Hannah Senesh, and Adam Sandler were among the Jewish heroes honored at the event. Each figure had a featured booth with dedicated volunteers teaching children about bravery, determination, spirit, and other redeemable traits.
Mikey Santiago, 17, has been involved with the community center for more than a decade. A longtime summer camp advocate, Santiago said that for new visitors, this event offers a sneak peak at the fun time kids usually have at the JCH camp.
"If you could have this much fun in a day, think about how much fun you can have in a summer," Santiago said.