Come Participate In A Firearms Simulator Presentation Tomorrow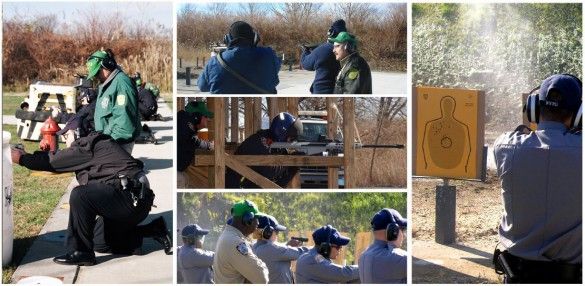 Ever wonder what it's like to be an NYPD officer in the line of fire? The Be Proud Foundation and the NYPD are hosting a special firearms simulator presentation that allows citizens to experience what it is like to be a cop under the most dangerous conditions, according to a press release.
The presentation is being given by the NYPD Firearms and Tactics Section, the unit charged with training all officers in firearms and safety tactics. This unit, known as "The Range," is using large video screens  and computerized equipment designed to give community members a better understanding of what an officer on patrol goes through when faced with various criminal scenarios.
The press release explained exactly what participants are in for:
Participants will be stationed in front of a table that has a firearm and a simulated mace canister. The Range instructor will control the movements in the video scenario and the participant will react to what he/she is viewing on the screen. The scenarios are usually crime scenes, motor vehicle accidents, domestic violence cases etc. The usual day to day incidents that police officers respond to each day. The only difference being that the participant will be the actual police officer and will control what the results of the incident will be.
Sounds interesting. Those interested in attending should meet at 6:30 p.m. at the National Restaurant, 273 Brighton Beach Avenue on the first floor tomorrow, April 18. Participants must be 18 and over and speak English fluently. Space is limited, and participants must RSVP by calling Raisa Chernina of the Be Proud Foundation at (347) 613-5332.