Coley's Trackers May Lose Contact With Majestic Bird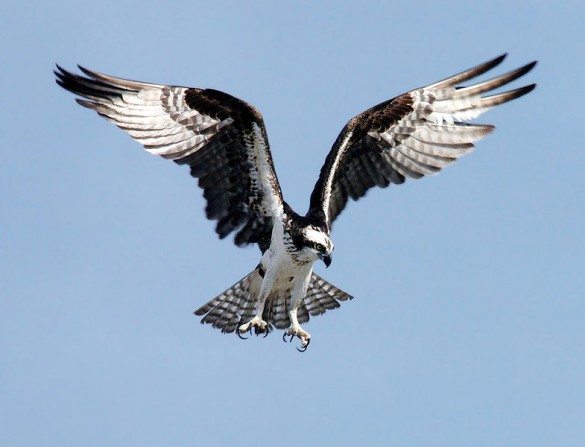 It looks like Coley, the famous osprey, might be giving the slip to the scientists that track the Jamaica Bay bird's every move. According to a blog update posted by Coley's trackers, the majestic bird's GPS transmitter straps have become loose, necessitating their removal so he can stay safe.
A few week's ago, we updated you on Coley's long flight from his winter vacation spot in South America back to his home in Jamaica Bay. So far, Coley's loose straps have not interfered with his ability to fly, fish and mate, but scientists do not want to risk putting Coley through more potential environmental stress by reattaching another device to his body.
After they remove Coley's futuristic gear, they will be looking for a new osprey to track and study, freeing Coley from his suffocating celebrity status.