Coach Gio's Unlikely Basketball Journey From Tbilisi To Brooklyn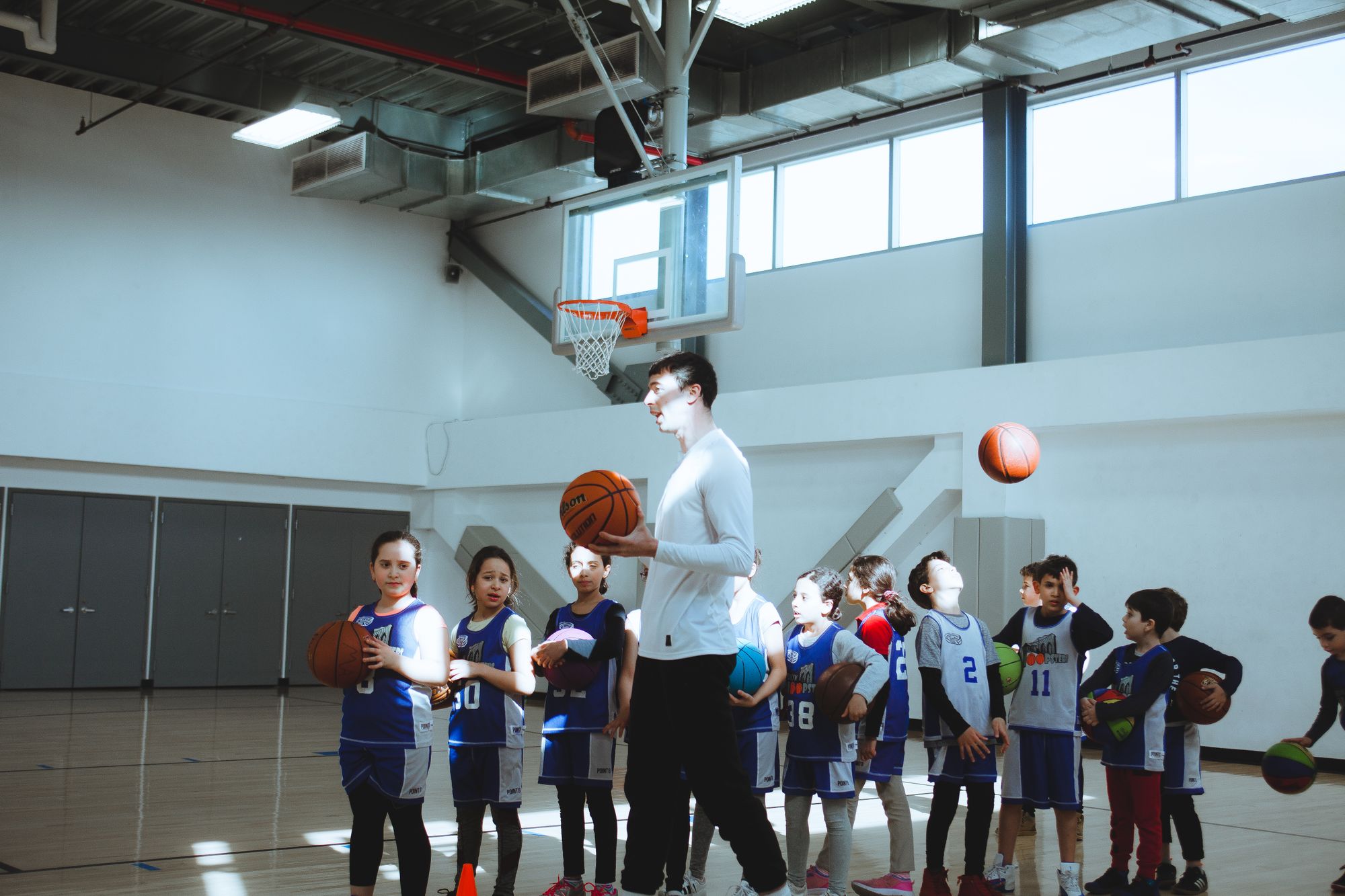 When Giorgi Koguashvili was a six-year-old in post-Soviet Georgia, his uncle bought him a copy of Space Jam, now best-remembered by everyone else as the cringeworthy crossover of Michael Jordan and Bugs Bunny.
For Koguashvili, the movie was life-changing: "I fell in love with Michael Jordan. And since then I wanted to be like him."
Young Giorgi threw himself into basketball, and started on a path that led him, improbably, to found the Brooklyn Basketball Academy, a thriving new program in Southern Brooklyn that's teaching hundreds of New York kids the fundamentals of the game.
In his childhood in Tbilisi, Coach Gio — as he's now known — started in a yard with a wooden hoop. He joined his first organized team when he was seven.
"Conditions were horrible. Windows broken, floors messed up, crooked hoops, no electricity, no heat we played in jackets with gloves on," he recalled in a recent interview in the hallway of the Federation of Italian American Organizations on 18th Avenue, one of the gyms where the Academy is held, with kids in blue and red jerseys running past him and another coach.
"I don't know how I learned to play basketball, but we did not know any better. When I see the kids practicing here, they have no excuses not to make it, not just in basketball but anywhere," he recalled.
Giorgi was a star on the national 16-and-under team when he was recruited to a powerhouse basketball prep school in West Virginia, Mountain State Academy.
"In the first couple of months, I don't even know how I survived. I could not speak English, there were no Georgians, it was a small town," he said. "Everybody played basketball, they respected me because I played basketball."
He finished his high school career in Tennessee, but his English still wasn't good enough to get the SAT scores he needed for a Division One program, and so he starred at Union University in Jackson Tennessee, where a bad injury slowed him down, and then the University of Minnesota at Crookston.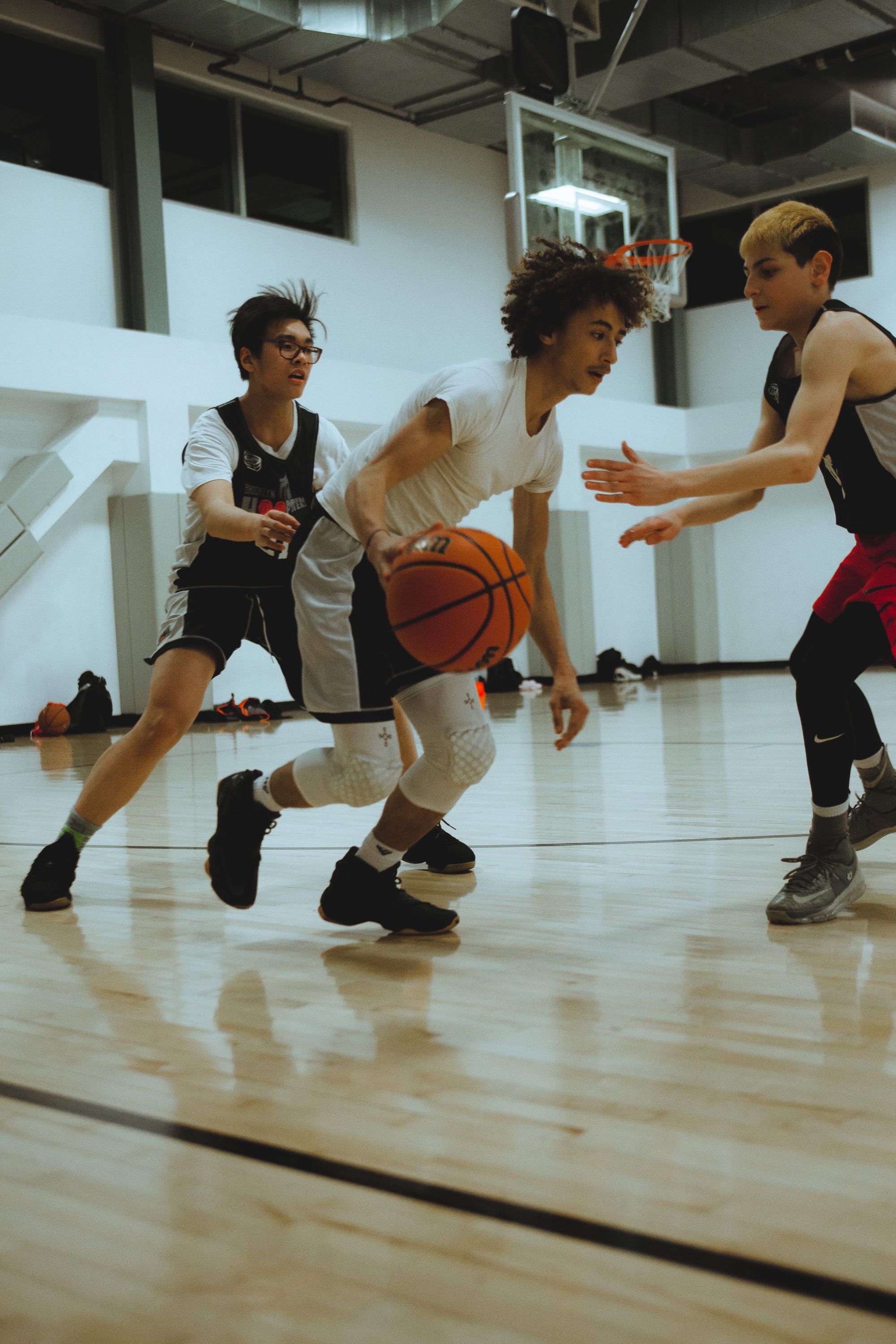 As a senior, he realized he might not make a career in basketball. "I started to go to classes more, do homework, reading, passing grades and changed the direction." He got his degree in agriculture business management, planning to go back to Georgia and work the land. But along the way, he passed through New York and crashed on a friend's couch — and wound up with an internship at the Georgian consulate.
But Giorgi also needed to make some money, "so I started to train kids in the parks. I knew some Georgian families, 5, 6 kids, in Bensonhurst, around Kings Highway, where the post-Soviets have settled." When it got too cold to play outside in the fall of 2017, he found a court at a Greek Orthodox church and advertised the class on Facebook. Nine kids came for the first session, then 18 for the next, and not all of them were Georgian anymore.
"Every Sunday, more kids would come."
Soon, Gio needed to hire another coach and found Melvin McCluen —  "Coach Mike" —  a veteran of the New York basketball scene as well as Sam Howell, a teammate from Minnesota.
Giorgi, meanwhile, had gotten a staff job at the consulate, and a diplomatic visa, and juggled the two world until the end of 2018, when he quit his diplomatic job, applied for a green card, and threw himself into the Basketball Academy full time.
He has a reverence for the coaching profession that he's joining although he still sometimes calls himself a trainer, "because I don't have the experience yet."
"For me, the most important person was my coach," he told Bklyner. "You don't only teach the basketball, you teach them principles and values that last a lifetime. You have to know how to get their self-esteem up and confidence.
"I was a good player, and I am becoming a good coach," he said.
His dream is a home for the Academy.
"I want to get my own space, a warehouse, where I could have a basketball gym with a full-sized court, with 3-4 side courts for individual training and a library where kids can come do homework," he said. "We could have classes, tournaments – now it is always someone else's gym."
Brooklyn Basketball Academy is $260/month for three 90-minute after school classes a week, for kids 6-10 and 11-14. They also offer summer and holiday camps, and individual training — all on their comprehensive website.