Midwood's Adelman's Deli Reincarnated As Manhattan Food Cart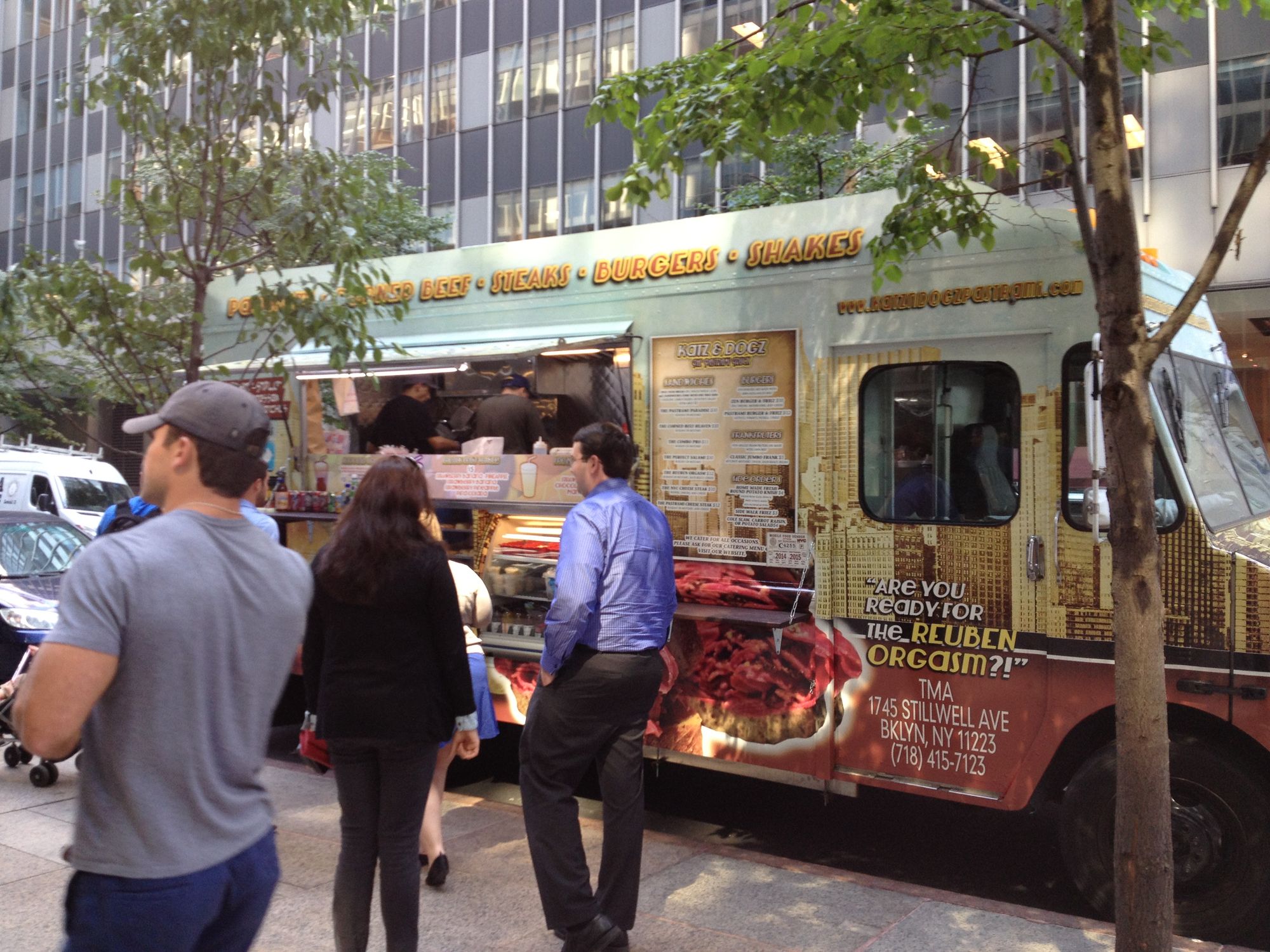 Midwood's own Adelman's Kosher Deli on 1906 Kings Highway closed earlier this year. But a new food cart claiming to be affiliated with the now defunct deli opened up recently, according to a CBS New York article . Katz & Dogz, as the cart is called,  mainly goes around the Manhattan but comes to "Brooklyn" on Friday. Not real Brooklyn, but whatevs.
Here is the whole schedule as it appears in the article:
Mon – 52nd & 6th
Tues – 23rd & Park
Wed – 22nd & 5th
Thurs – 46th & 6th
Fri – Williamsburg, Bedford St between 4th & 8th St
Adelman's Deli had been operating for over 60 years and in 2006 a Muslim Egyptian bought the place. But as we reported, Adelman's Deli has since closed and hasn't reopened.
The newest operation of the cart continues the tradition of serving "Jewish soul food" on their menu with items like pastrami or corned beef on rye bread and some mustard.
If you work in an area where this truck, serving "Reuben Orgasms," is making the rounds, let us know how it compares to the old Adelman's. Oh, and bring us sample!