Clinton Book Signing a Family Affair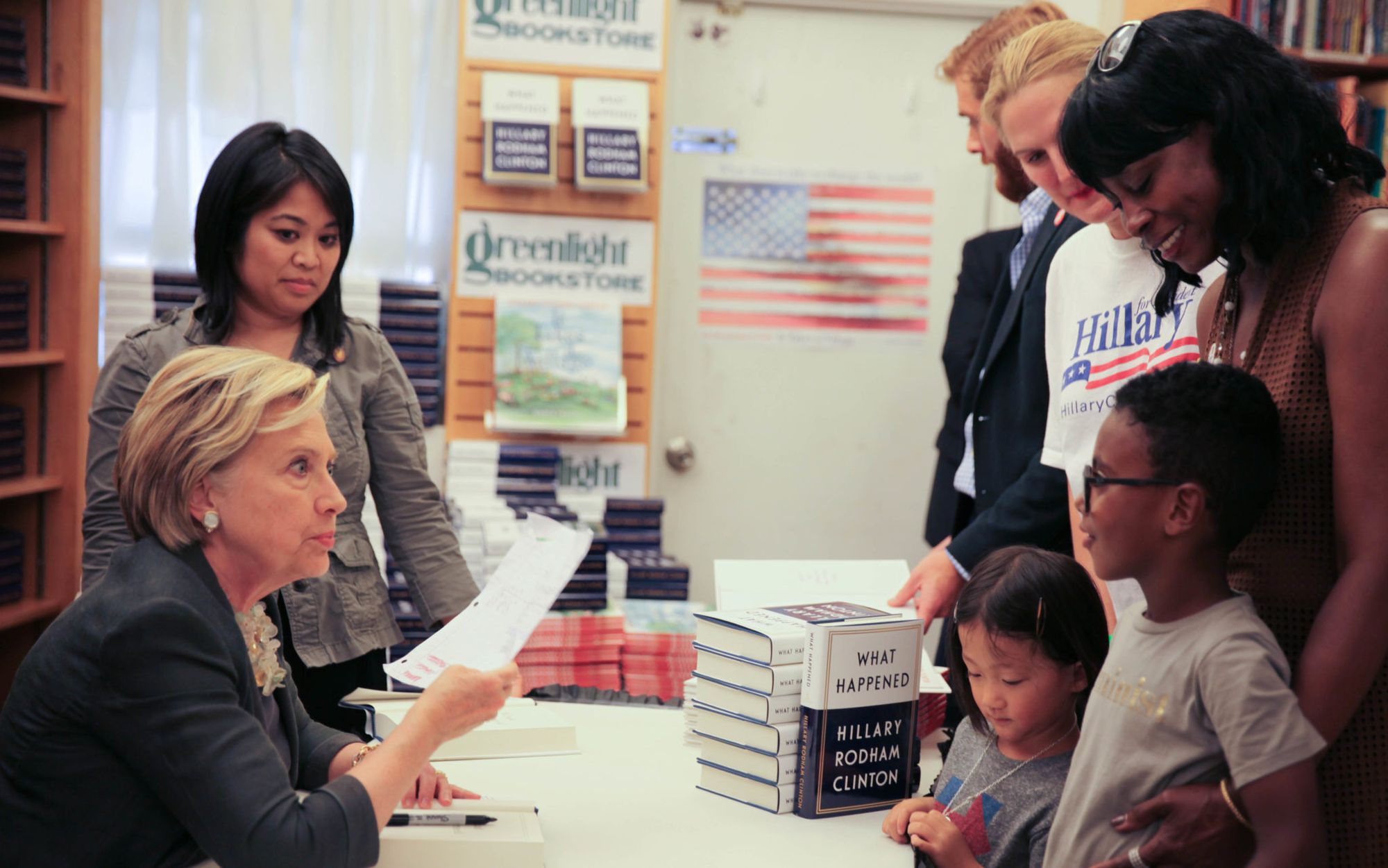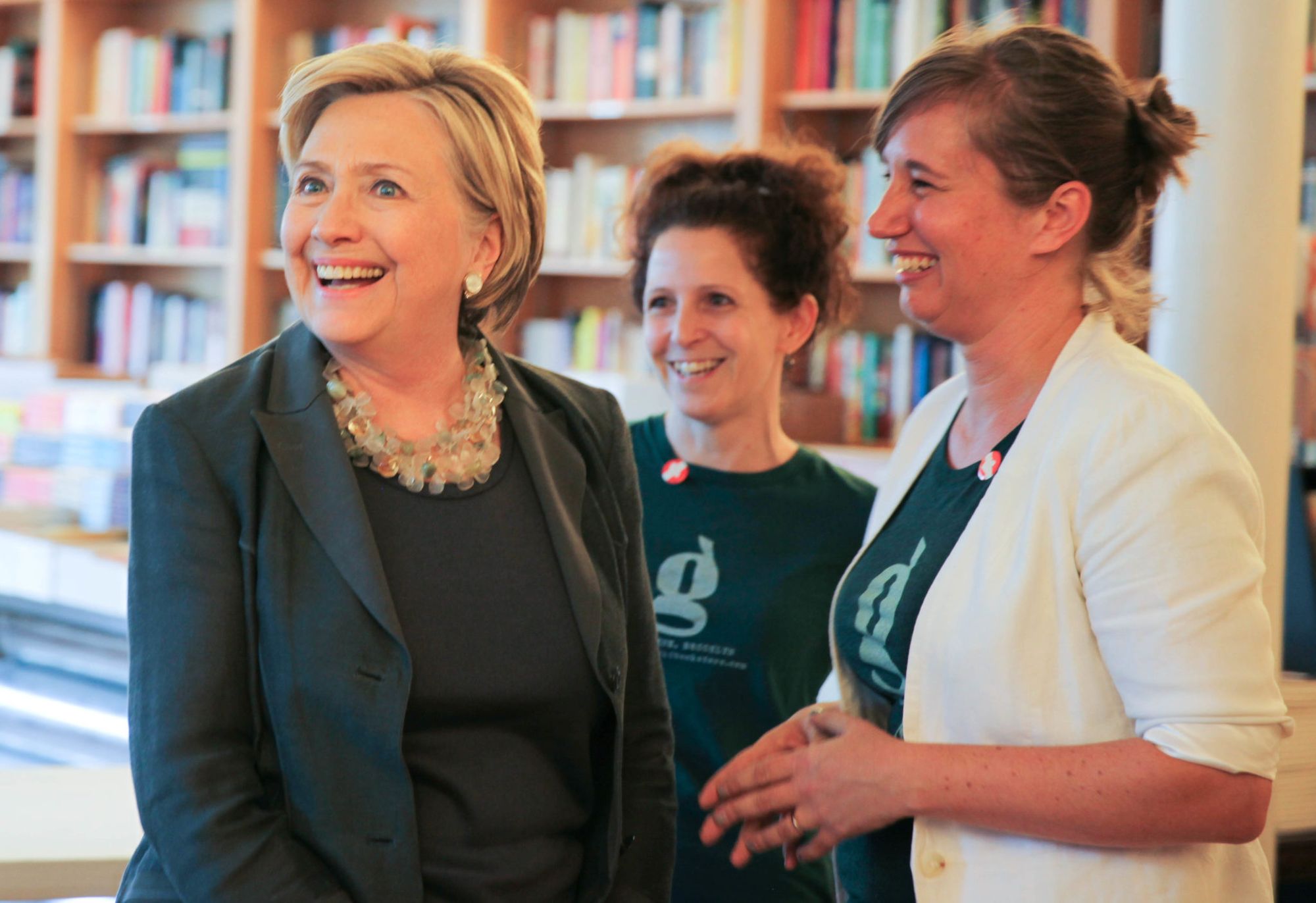 FORT GREENE – When Hillary Clinton signed copies of her new book at Greenlight Books in Fort Greene on Tuesday night, it was an emotional chance for many parents and children to share their gratitude for a woman who had inspired them through her life in the public eye.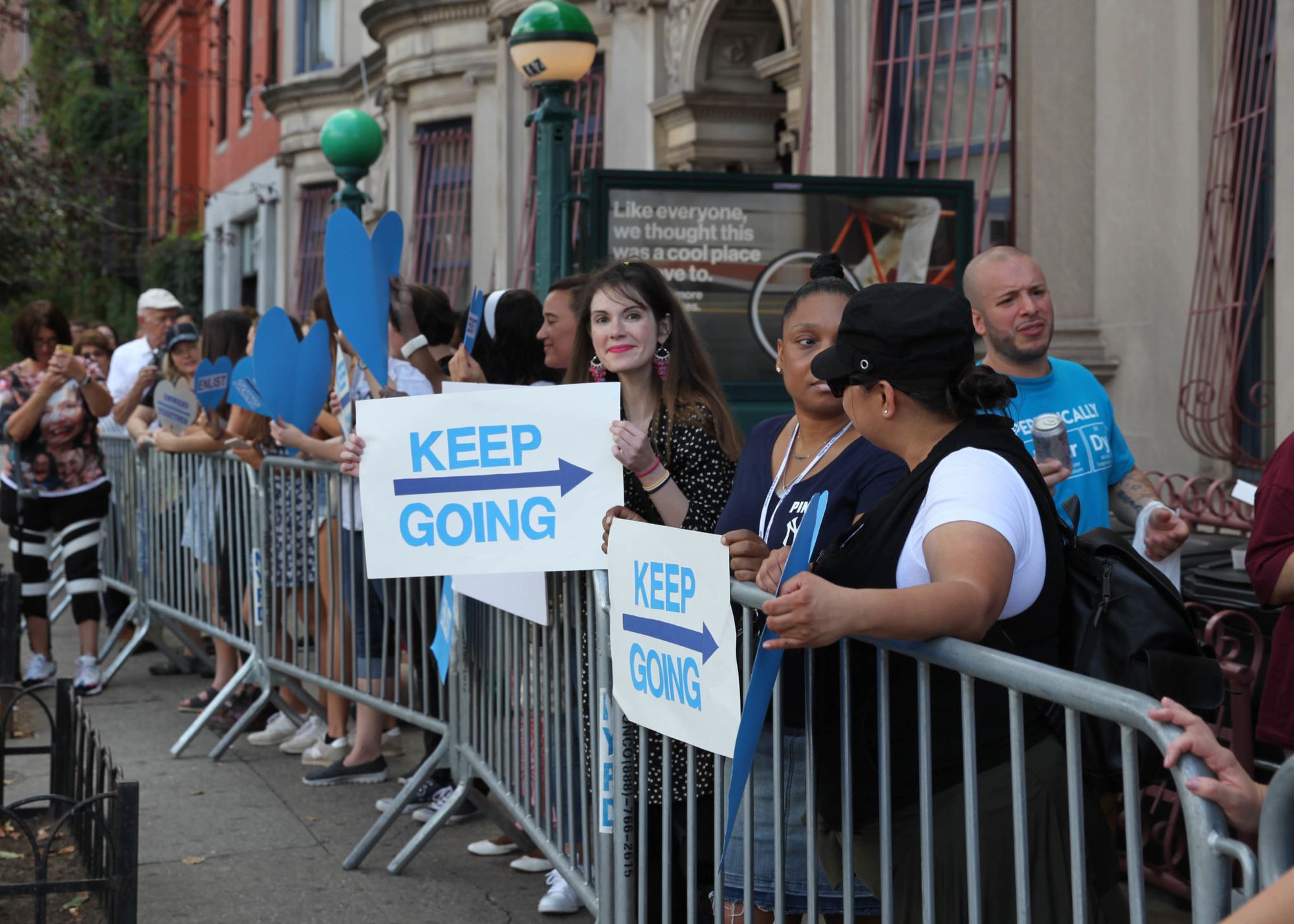 Ashley Earle, 30, was waiting in line with her mother. A client relations manager at a sports agency, she had flown back from Chicago this morning to attend the event. "I grew up a nineties kid to a mother who lived in government housing and is now the VP of her company. So we're a product of the middle class being great under the Clintons."
Added Susan: "We believe she's the president legitimately and we're excited to meet her, to be able to express my gratitude to her for paving the way for people like me."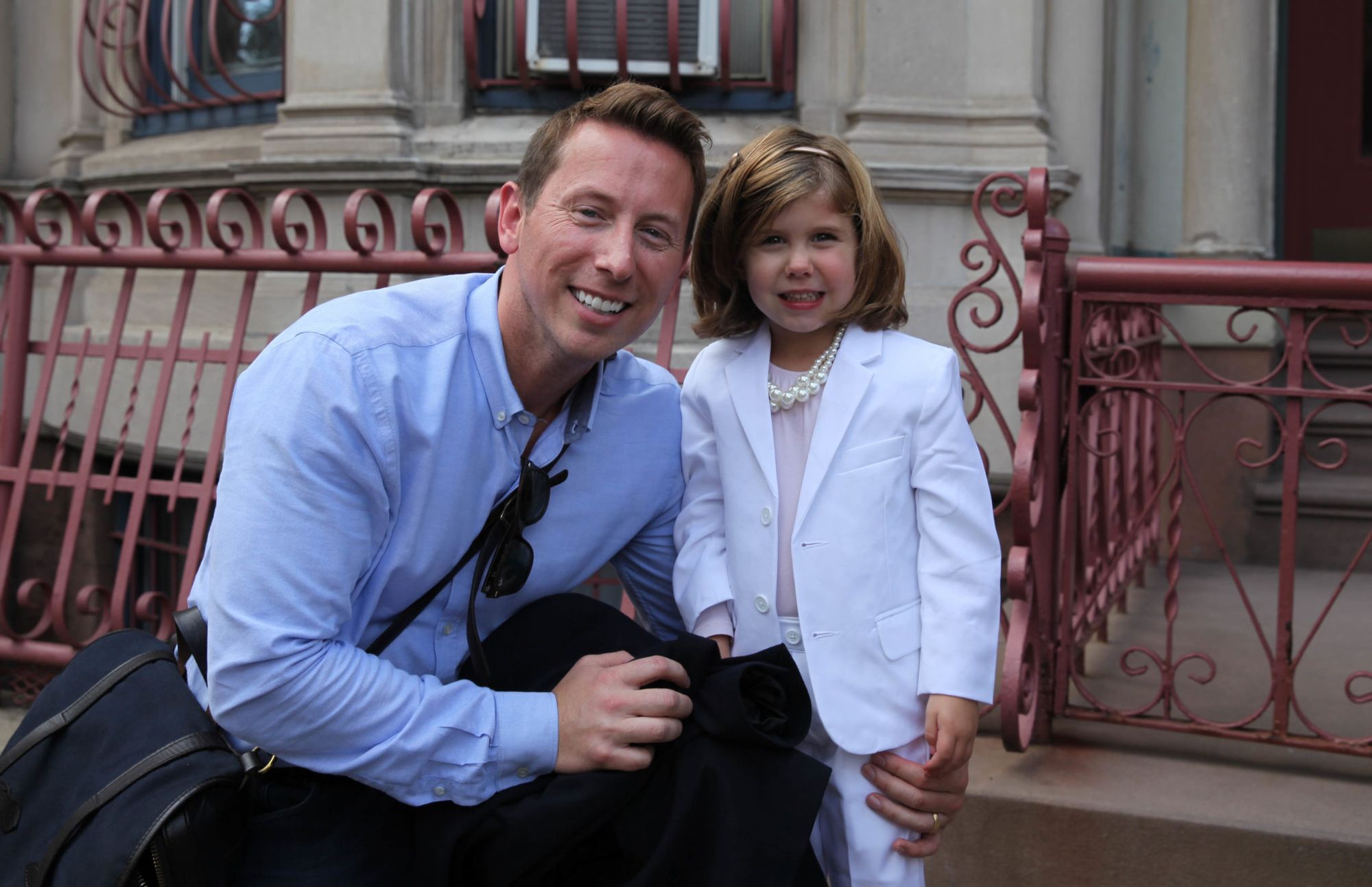 Further down the line, 4-year-old Grace Payton-Lafferty held her father's hand as the crowd fawned over her white pantsuit. "We're here to meet the people's president," said her father Greg. "I think it's important for our daughter to see a woman in a position of power."
Connecticut resident Charlene Johns, 69, waited with her daughter Michelle Struna-Matthews, 39, who had flown in from Tampa, Florida. But there had been a snag.
When Struna-Matthews tried to buy the pair tickets online on August 31st, she was notified that there was only one ticket left. "She said, 'Mom, I have good news and bad news. The good news is I have a ticket. The bad news is we have one. And you're on the waitlist," said Johns. "I was hoping that I could get close."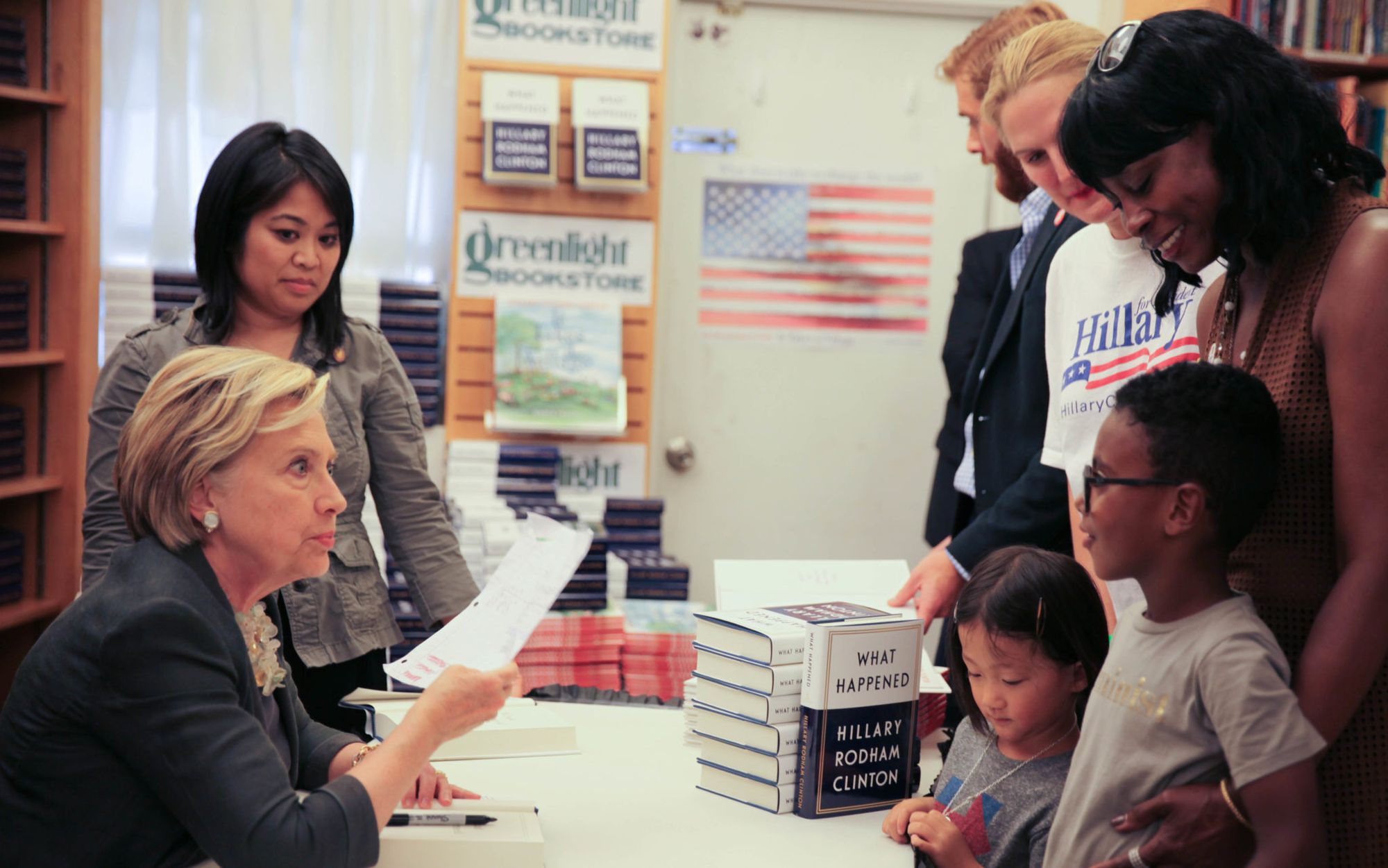 Two friends, Rachel Lazerus, 30, and Amanda Annis, 32, tied their attendance to their own budding families. "I want to tell her about my daughter and how I held her during her acceptance speech at the DNC," said Lazerus. "I want to let her know just how much her being here, her having tried so hard, having fought for her entire career has really inspired us."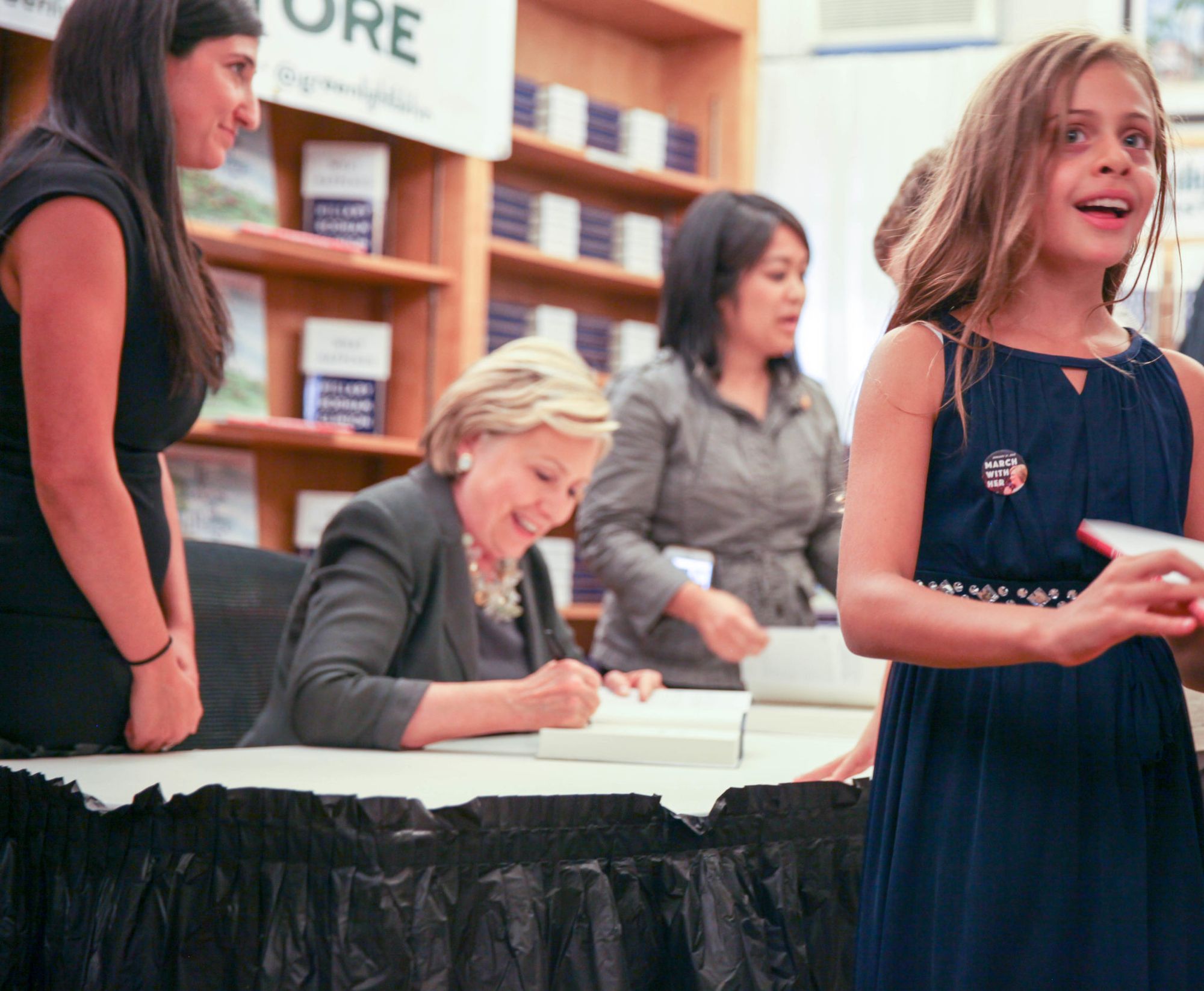 For Annis, the day had another meaning. "It's actually my first wedding anniversary and this is my gift. My first anniversary: paper, a signed copy of her book."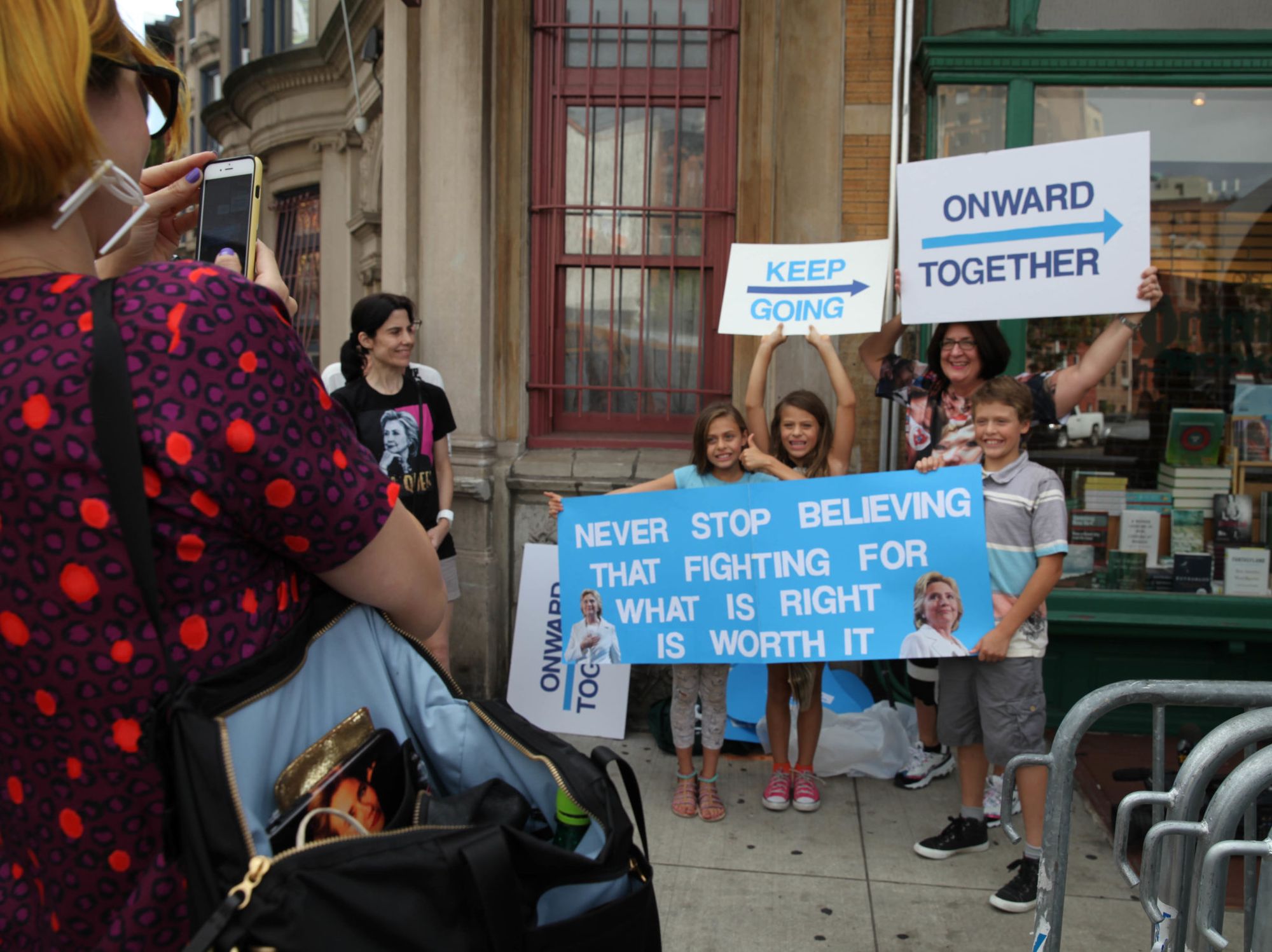 Family ties ran deep. "I actually grew up in a house that did not like Hillary Clinton," said Lazerus. "She's really the first political figure that I thought I can make up my own mind about."
"Conversely, I grew up in a household that had a picture of Hillary Clinton on our refrigerator," Annis interjected. "And my grandmother used to point to her and say, 'She really cares about the kids.'"
Trudi Gilfillian, 45, made a daylong trip from Pennsylvania by herself. When asked why she came, she teared up.
"My mother and I were both fans of Hillary, and my mother passed away in May. She was a fan and this was something I would have brought my mother to. I came by myself because mom's not here."