Renovations At Coney Island Ave Gas Station Will Guard Against Climate Change's Extreme Weather, Owner Says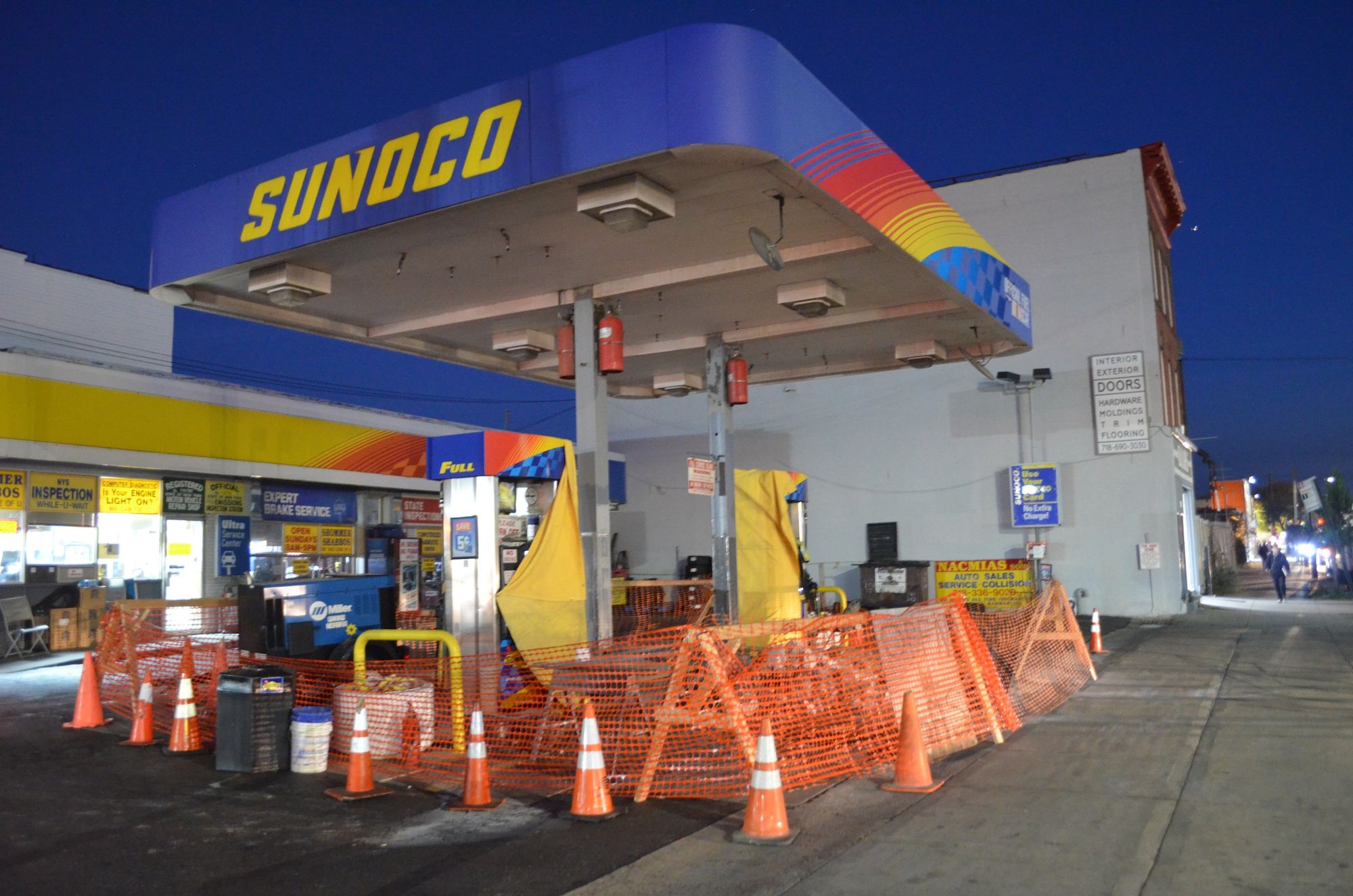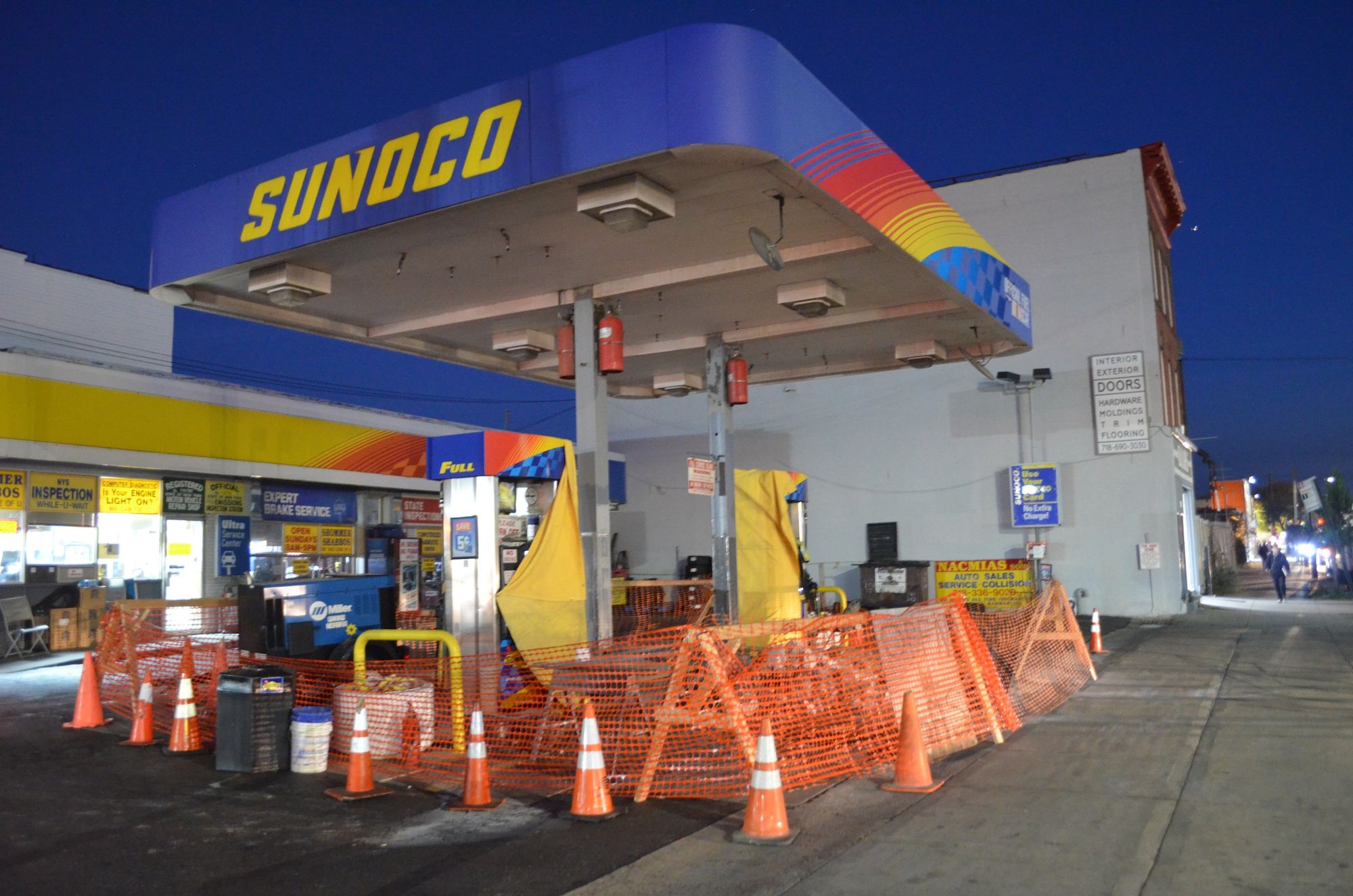 The Sunoco gas pumps on Coney Island Avenue are temporarily out of service while the company installs a new canopy strong enough to withstand the extreme weather linked to climate change, the store's owner said.
"The canopy is being reinforced because of climate change and the high winds and rains we've been getting," said Jack Nacmias, owner of the Nacmias and Sons Auto Service shop at Coney Island Avenue and Avenue V.
The shop's two gas pumps, franchised by the energy company Sunoco, were shut down Monday while the company reinforces the canopy to sustain winds of up to 100mph, Nacmias explained. The work is expected to be completed by Wednesday, he said.
Nacmius said the renovations are a proactive measure to guard against future storms. A spokesperson for Sunoco did not provide information specific to the work at the Coney Island Avenue shop, but said the company identifies canopies in need of replacement and the work was not part of any larger program related to extreme weather.
Nacmius, who has owned the shop since 1975, said his gas station canopy was not uprooted when Sandy swept through New York City. However, he said the new structure was a welcomed safety measure at his shop.
"If there are high winds and the ground gets saturated with rain, [the canopy] won't fall over and kill somebody," Nacmias said.