Civic Group Complains About Rowdy Dewey Students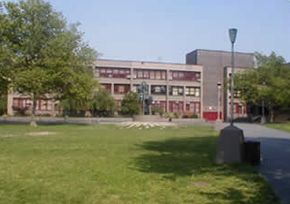 Neighbors are looking to monitor the rowdy behavior of after-school students from Dewey High School, with at least one community leader saying it's a longtime issue that needs to be addressed.
Carmine Santa Maria from the Bensonhurst West End Community Council (BWECC) said that the situation is twofold; first there are Dewey students running amok on the trains, then there are kids trespassing in the community after dismissal.
"These kids do whatever they wan to do. It's not right," Santa Maria said, citing instances of fights and drug use on private property including the Harway Terraces (2475 West 16th Street), where the group meets.
Because students are no longer on school property, there's not much that educators can do, Santa Maria explained.
Located at 50 Avenue X, Dewey high school is less than two blocks from the Bay 50th train station on the D line.
"Dewey's on the outskirts," Santa Maria said. "You'll always have kids that hang out after school, but you need to concentrate on the problem."
The release stated that the community is currently "accepting questions to find out ways to ameliorate the problems and increase Police presence and service to our Bensonhurst/ Gravesend/District 21 areas."
If there is instance of trespassing, the Community Council advised residents to call 911.
"This has been a long-time problem," Santa Maria said. "There's not enough control."
The Bensonhust West End Community Council will discuss this issue at their next meeting, Thursday, March 21 at 7:30 p.m. The group meets at the Harway Terrace Community Room, 2475 West 16th Street. Representatives from the NYPD's Transit division, as well as local elected officials, are expected to attend.