City To Launch Website To Track Snow Plows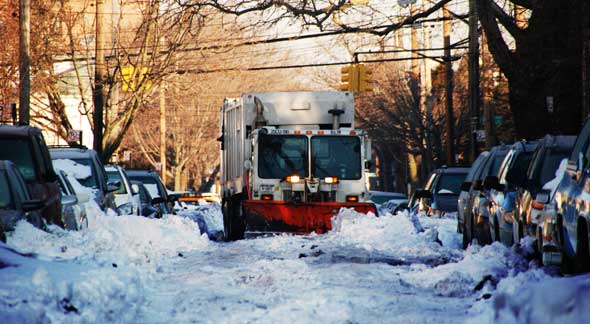 The city will soon implement a GPS-powered website allowing residents to check on the location and schedule of snow plows in future blizzards, reports the New York Daily News.
The GPS technology that New York City will use is modeled after an initiative in Chicago, which displays the location of snow plows on a website, and pairs it with routes so residents can see where it's going next. The new transparency initiative comes in response to the bungled plow jobs during the December 26 blizzard, when the city claimed streets were plowed when they actually were not.
It is still unclear how much the project will cost and when will the service be available.
What do you think? Will this help when we get hit with another major blizzard?