City Hires Ex-Toronto Politician With Past Steamy Sex Scandal To Lead BQX Streetcar Project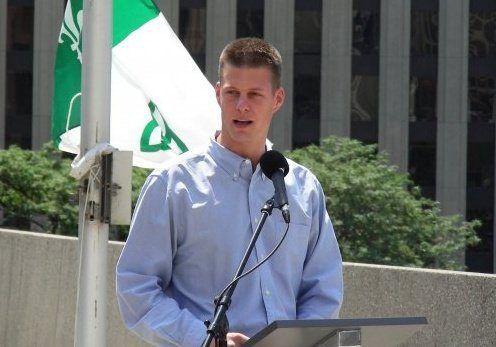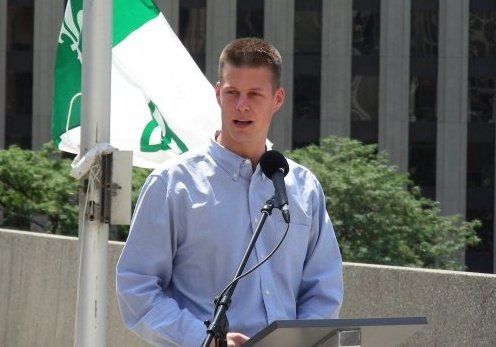 A former Toronto mayoral candidate — with a past sex scandal — has been selected by Mayor Bill de Blasio to oversee the creation of the city's Brooklyn-Queens streetcar project.
Adam Giambrone, 39, who served as a Toronto city councilor, was involved in steamy sexscapades with a then 19-year-old college student named Kristen Lucas. Giambrone started his duties as director of the Brooklyn-Queens Connector today, the New York Post revealed.
Construction for the Brooklyn-Queens Connector, or BQX, is set to start in 2019, and will link Astoria, Queens, to Sunset Park, Brooklyn. It will reportedly cost an estimated $2.5 billion.
The Sunset Park Voice previously reported on the BQX and it has some residents fearing gentrification due to the streetcar raising property values around its route from Sunset Park to Gowanus to Queens. But other locals feel the project could produce more jobs and transportation in areas with no subway lines.
The BQX is part of the mayor's $442 million plan to add industrial jobs across the city, including $37 million for Sunset Park infrastructure projects and $115 million for an additional 500,000 square feet at the neighborhood's South Brooklyn Army Terminal.
While he makes his Big Apple debut, comparisons of Giambrone to politician Anthony Weiner — famously known for sexting via Twitter — have already emerged throughout media outlets by calling him the "Canadian Anthony Weiner."
Giambrone resembles Weiner in many ways. They both had budding political careers, then scandal hit, in which they publicly admitted to cheating on their partners with other women by seducing them over text messages. The shame eventually lead them to back away from the political spotlight.
At the time, Giambrone was romantically involved with his then girlfriend, Sarah McQuarrie, who is now his wife, and putting Lucas in the dark about his other love life.
Lucas told The Toronto Star in 2010 that their relationship started when she was 19, and it included frequent sex on a sofa in his City Hall office.
She said the pair texted back and forth until he came clean about McQuarrie. "You know I will be announcing I have a partner," Giambrone texted to Lucas on Dec. 27, 2009. "It is someone named Sarah, who I've been involved with in the past. It is important for the campaign."
"I had to have someone political," Giambrone wrote. "I really wanted to tell you (about McQuarrie) when we met," he added the same day. "I hope this does not change things."
"We're still going to meet like we said next week, right?" he continued.
"No, it changes everything," Lucas replied. "Why couldn't it have been me?"
"You HAD to choose someone good for your campaign. That's f- -king ridiculous," she wrote.
When news of the scandal broke, it caused Giambrone to drop out of the 2010 mayoral race. He completed his term as city counselor and Chair of the Toronto Transit Commission from 2006 to 2010.
He went on to work in transit systems in Montreal and Milwaukee. According to Giambrone's Facebook page, it says he also served as Chief of Planning, Strategy, and Development atChatham Area Transit in Savannah, Georgia before arriving in New York.
"I didn't handle the situation very well," Giambrone told New York Magazine in an interview. "I didn't come out and tell the truth because it was difficult for me personally."
The position comes with a $160,000 salary paid by the city's Economic Development Corporation, which is spearheading the project, reports the Post.
"We welcome Mr. Giambrone's expertise planning and launching new streetcar lines," a City Hall spokesman said in an email. "The BQX will be the first streetcar to ply New York City streets in roughly 70 years, and having someone with hands-on experience from North America's largest streetcar system will be valuable as we undertake the project. We're excited to have him join the team."