City Point News: Dekalb Stage Opens, Alamo Drafthouse Plans Expansion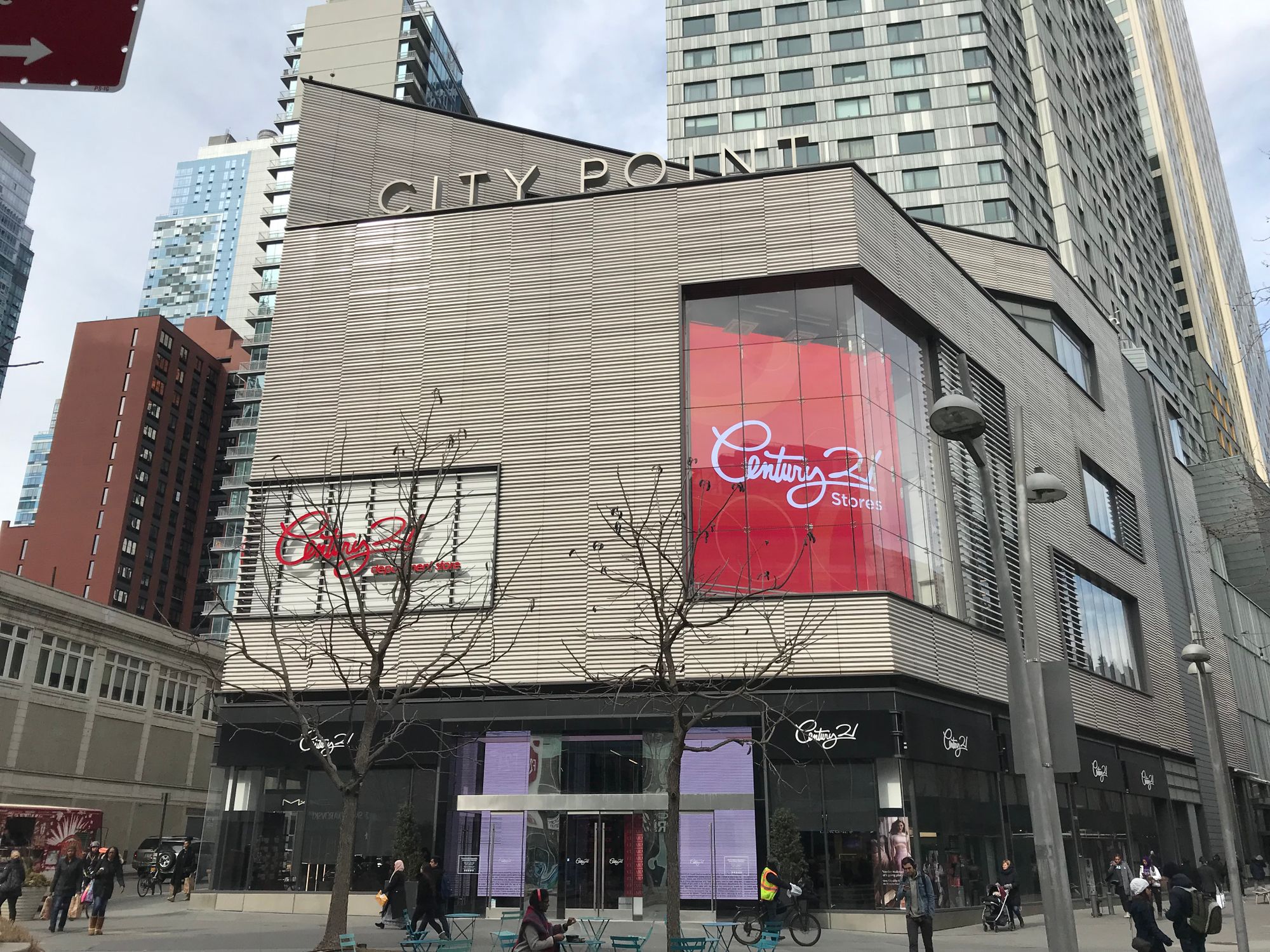 DOWNTOWN BROOKLYN – Big changes are happening at City Point! Dine-in movie theater Alamo Drafthouse is planning a major expansion at its Downtown Brooklyn home.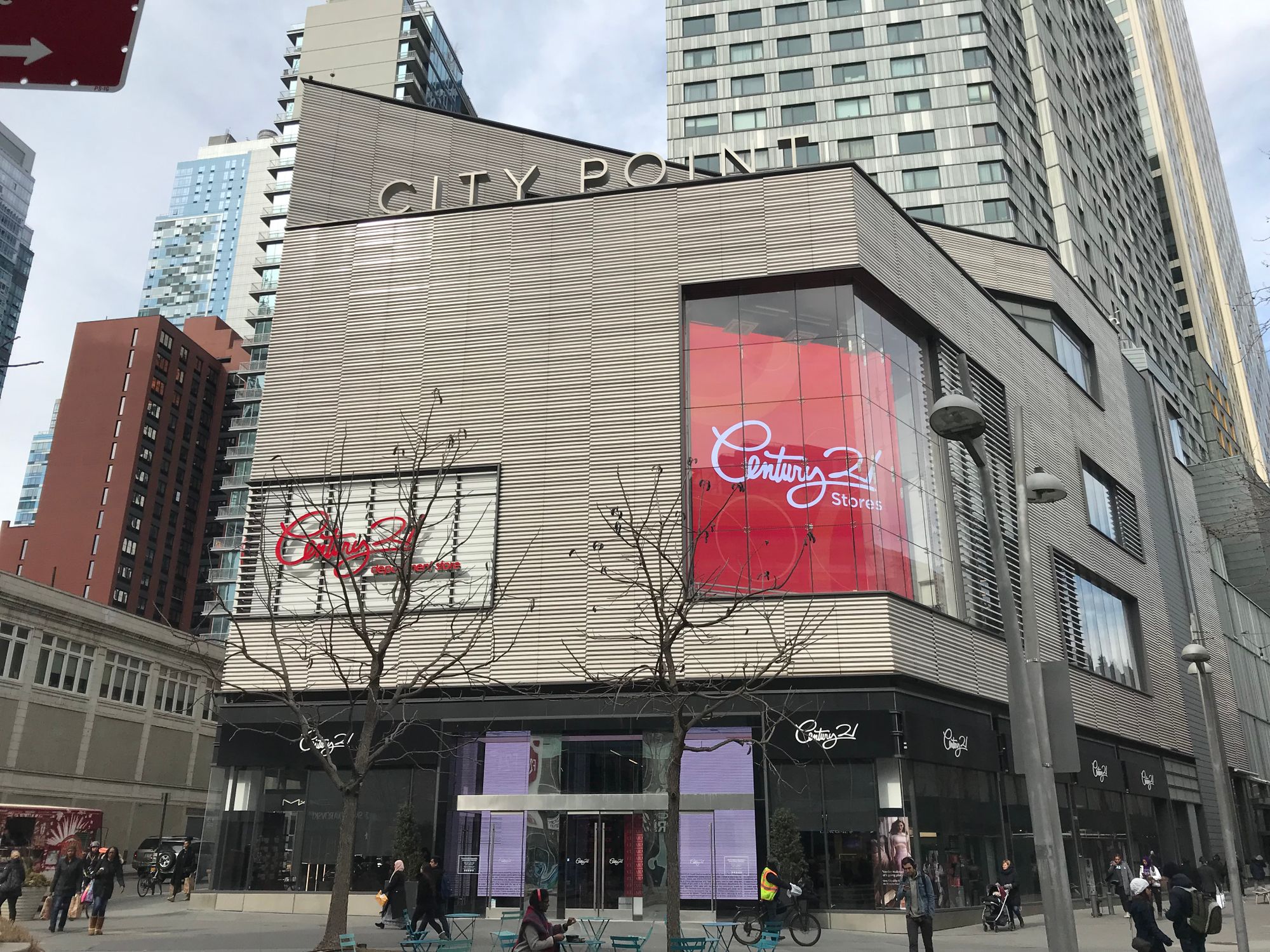 The Austin-based cinema chain will add 25,000 square feet, 9 new screens, and 400 new seats to its current 38,000-square-foot, seven-screen venue at City Point, Commercial Observer reported.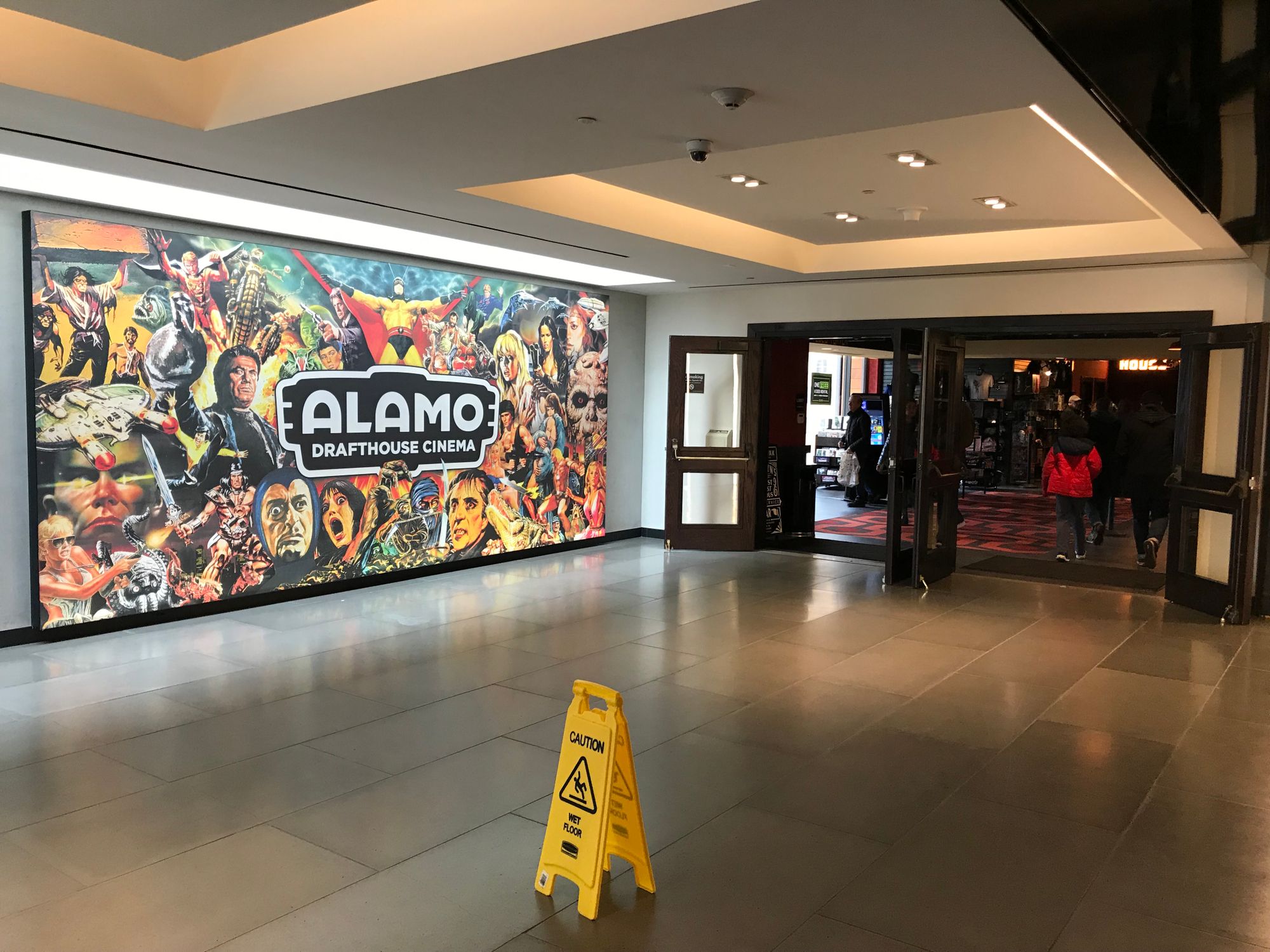 Alamo Drafthouse will take over the fourth floor space formerly occupied by department store Century 21. According to a representative for Century 21, the store will continue to operate on City Point's first, second, and third levels.
The movie house will begin construction this fall and plans to open its new theaters by 2020.
Also at City Point, a new event space and a bar debuted in the lower level of the complex this weekend.
Dekalb Stage, a 7,500-square-foot live entertainment and event venue, and Understudy, a "speakeasy-inspired" cocktail bar, celebrated their grand openings on Saturday, February 16 with a dance party emceed by the DJ collective Soul Summit. Known for its popular summer music festivals at Fort Greene Park, Soul Summit will return to Dekalb Stage on March 16 and April 13.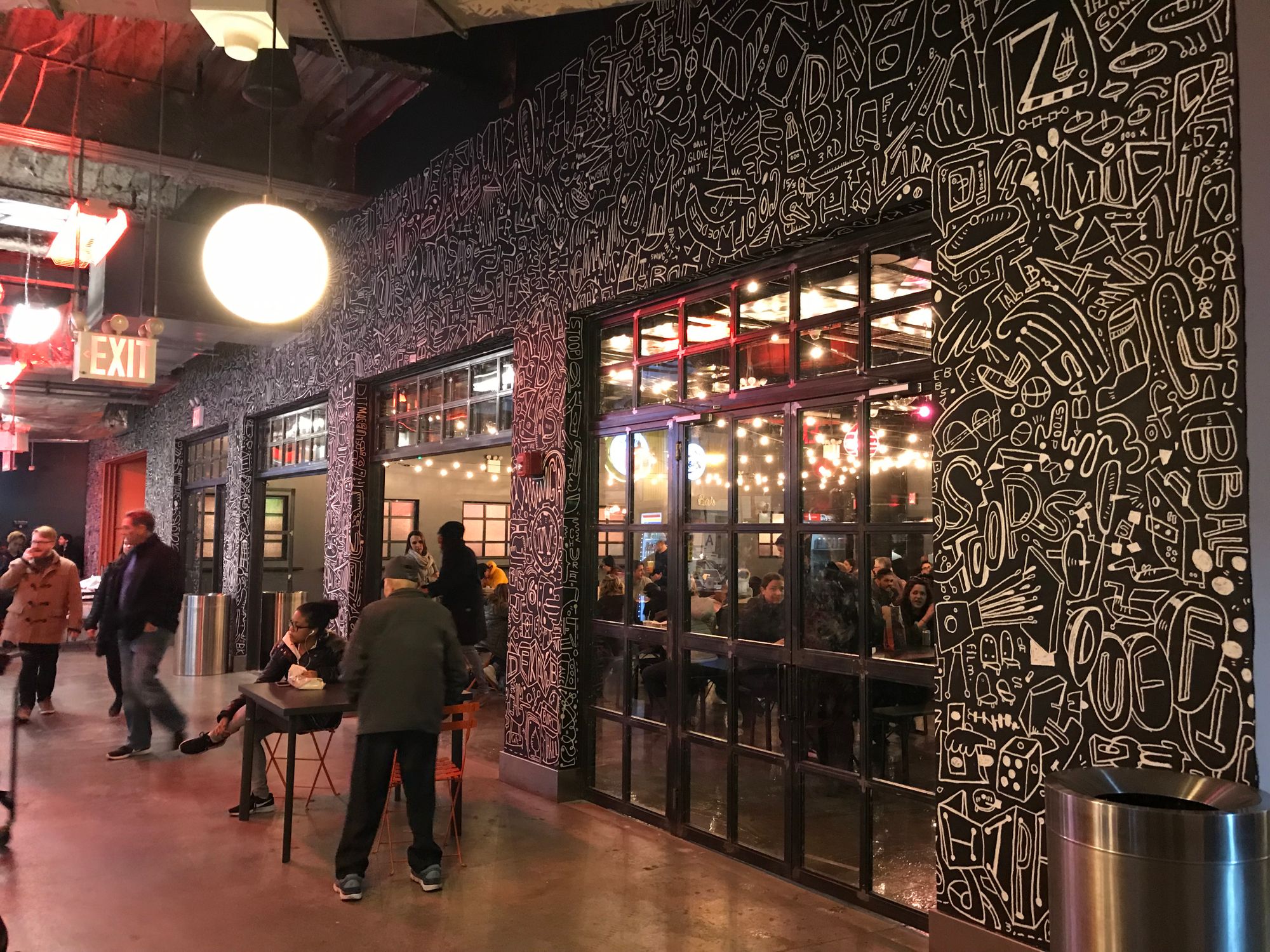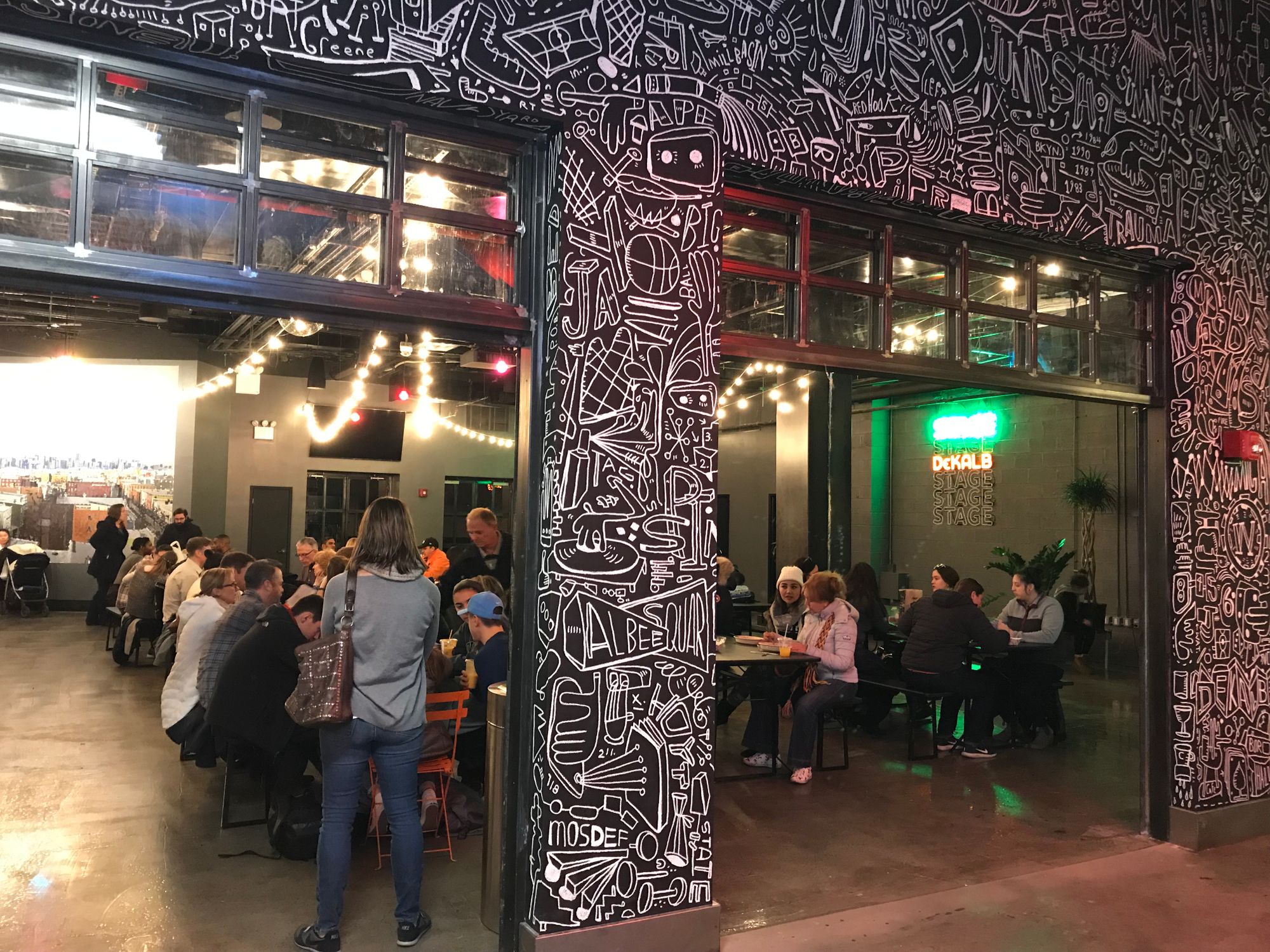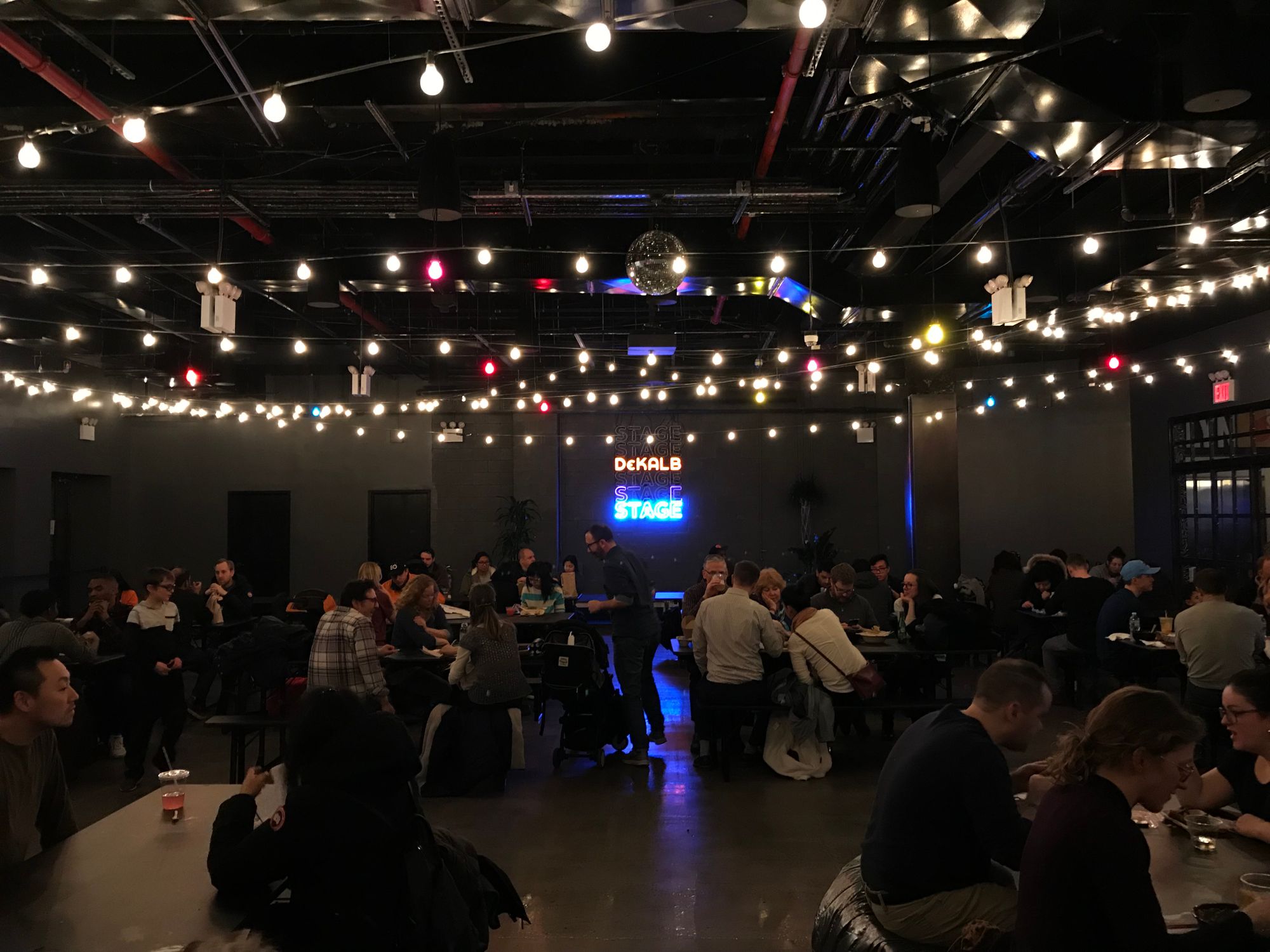 Dekalb Stage will host public arts and entertainment events including live music, performance pieces, and theatrical works. Upcoming events include a Silent Disco on Saturday, February 23; bi-weekly bingo starting Saturday, March 2; and Geeks Who Drink trivia on Tuesday nights starting March 5.
Brooklyn artist Katie Merz created one of her signature black-and-white murals on the exterior of the venue and Bernardo Siciliano produced a 15- by 20-foot Brooklyn landscape on an interior wall.
When events are not being held at Dekalb Stage, the space will provide an additional 250 seats for diners at City Point's food hall, Dekalb Market Hall. The picnic-style tables and benches were packed on Sunday afternoon.
With a flexible stage, a 180-inch projector and multiple screens, Dekalb Stage can also be rented to host private events for up to 300 people.
Right next store, Understudy will serve Brooklyn-brewed beers, a selection of natural wines, and signature cocktails crafted using local spirits and ingredients that reflect the mix of flavors found in neighboring Dekalb Market Hall.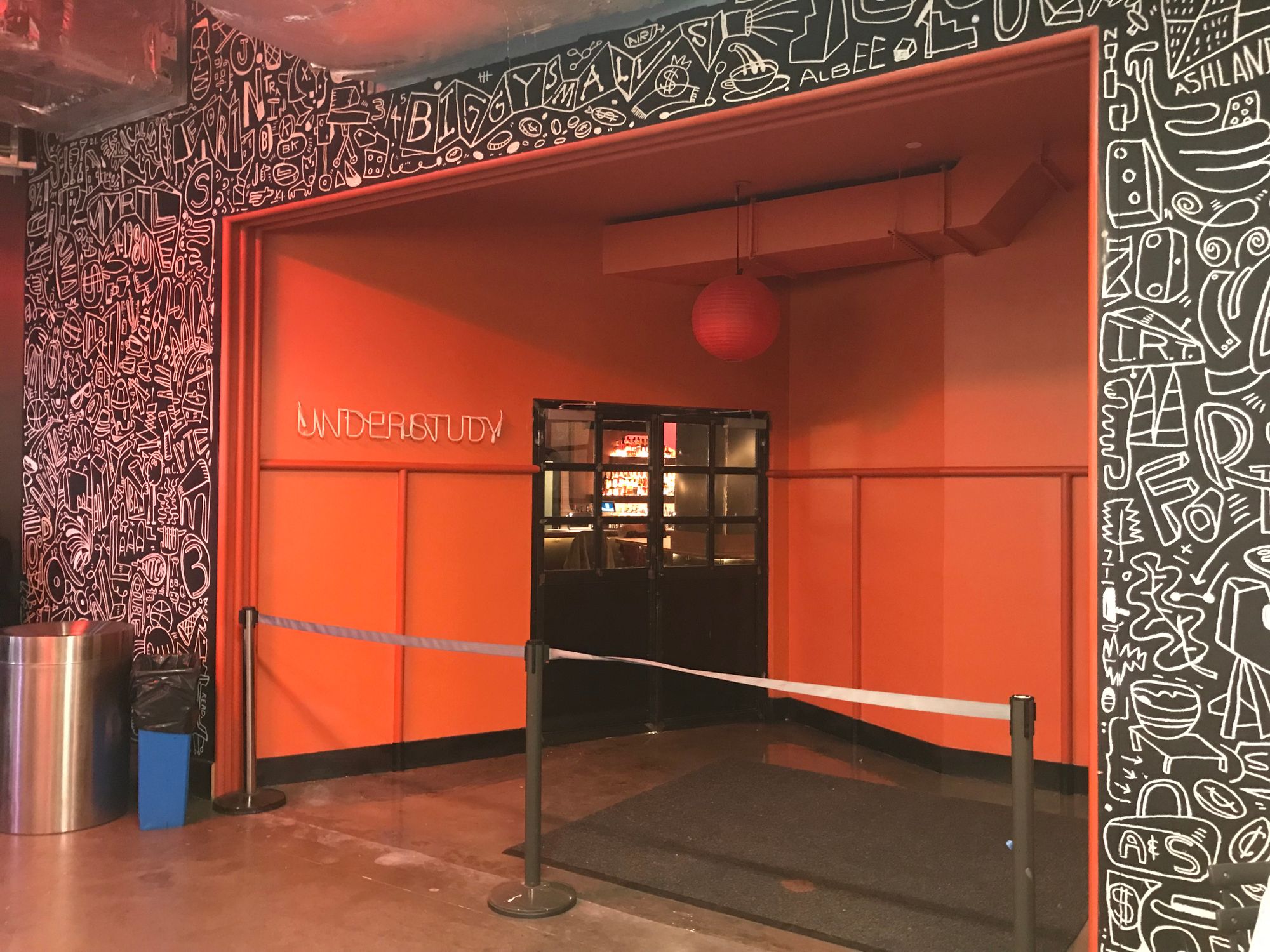 The Understudy Cranberry Mule is made with vodka, house-made cranberry juice, fresh ginger, lime and ginger beer while the Coconut Martini consists of rum, Coco López, lime, and charred coconut flakes. The venue will also offer a rotating menu of snacks created in collaboration with some of the Dekalb Market Hall vendors.
Designed by Greenpoint's HOME Studios, Understudy features blue and white tiled walls, blue and red cushioned banquettes, and cozy nooks where patrons can enjoy their drinks.
Bklyner reported last week that the independent bookstore, McNally Jackson, will be opening a new 5,000-square-foot, two-story shop at City Point this fall.