City Lawmakers Pass Councilman Jumaane Williams' Legislation Tackling Tenant Harassment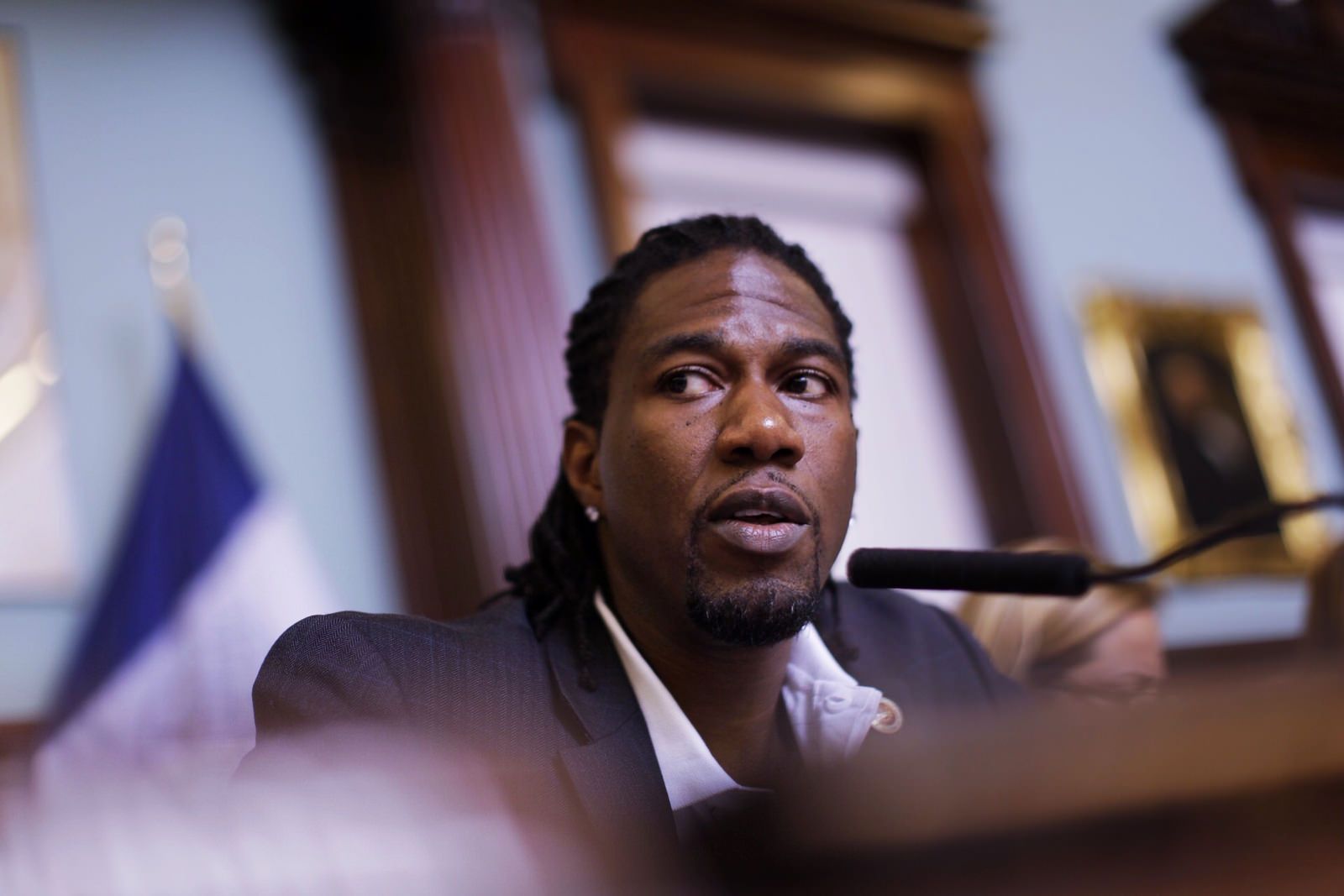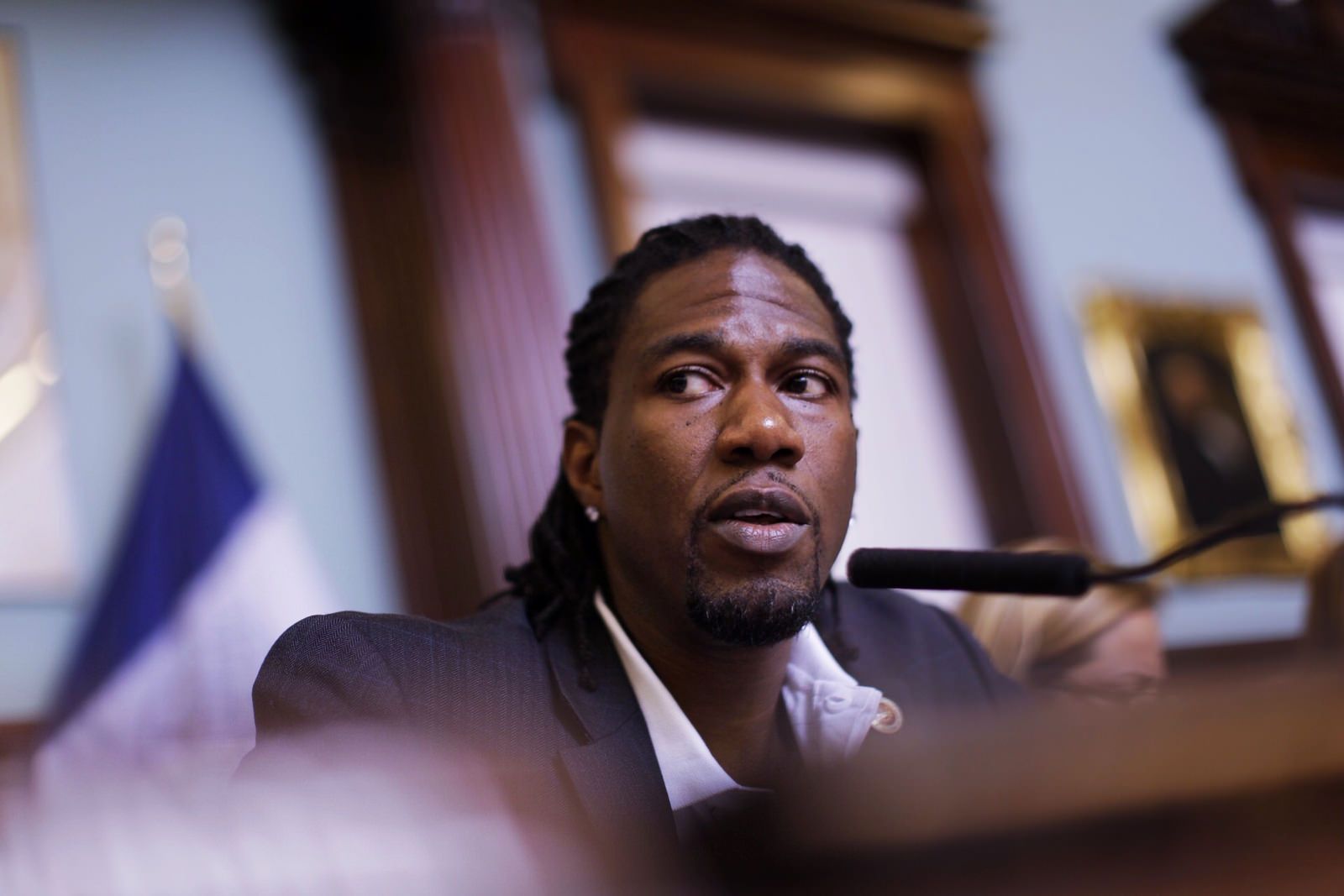 The City Council last week passed legislation sponsored by Councilman Jumaane Williams that aims to crack down on tenant harassment by going after unscrupulous "tenant relocation specialists" who try to convince rent-regulated individuals to leave their apartments.
In the city, there has been a long history of owners offering tenants money to vacate their apartments — but, in recent years, there have been complaints from residents that buyouts have become a form of harassment from landlords who want individuals in rent-regulated units to depart so they can bring in people who will pay market rate.
As part of this harassment, Williams and other legislators said building owners will hire people known as tenant relocation specialists — many of whom receive a fee for each vacancy they land — to convince residents to vacate their apartments. This practice is particularly prevalent in areas where there is gentrification, or expected gentrification.
To tackle this problem, Williams sponsored Intro 700, which amends the Housing Maintenance Code's definition of harassment to make it illegal for a building owner, or an owner's agent, to offer a buyout without first notifying the tenant that they have the right to refuse the deal.
In addition to pushing through Intro 700, the Council also passed Intro 682 — sponsored by Williams and Councilman Daniel Garodnick — and Intro 757, sponsored by Council Speaker Melissa Mark-Viverito. Intro 757 amends the administrative code to include repeated buyout offers, made after a tenant has asked for them to stop, to be part of the Housing Maintenance Code's definition of harassment.
Meanwhile, Intro 682 creates a licensing scheme for the tenant relocation specialists that would mandate that they have to become licensed before being able to practice.
The three bills are now awaiting signatures from Mayor Bill de Blasio, after which they will become law.
[pullquote]Our city cannot stand by while tenants are being harassed out of their homes. -Councilman Jumaane Williams[/pullquote]
"Our city cannot stand by while tenants are being harassed out of their homes," Williams said in a press release. "There are too many unscrupulous owners of rent stabilized buildings who will do anything to have a tenant vacate their apartment, including hiring a tenant relocator to get the job done. Tenants don't deserve to be intimidated out of their homes, and should be informed of their rights to refuse buyout offers."
Neighbors have thrown their support being the legislation, with, for example, the Flatbush Tenant Coalition — which represents thousands of tenants in the Flatbush area — writing that, "our allies in the City Council" expanded "protections for tenants harassed by repeated, aggressive and unwanted buyout offers."
The FTC went on to call it a victory for neighbors, who have repeatedly discussed the kinds of harassment that residents in our area face from landlords who want to push individuals living in rent-regulated units from their homes.
With the current rent laws, landlords are able to charge a market rate on rent-regulated units once the rent hits $2,700 and the current tenant vacates the apartment — which, tenant organizers and other neighbors have said, can result in landlords illegally pushing rent-regulated tenants from their homes, including by not conducting necessary repairs to fix everything from ceilings that have caved in to longstanding electrical problems.
Have you had to deal with tenant relocators? What has your experience been like with them?