City Council Passes Bill Requiring Breastfeeding Centers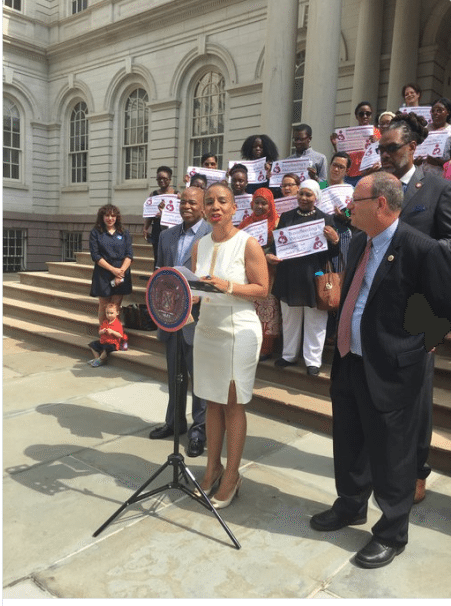 New York City will now require breast feeding centers to be available at a host of public spaces.
The City Council passed bill 1063-A, Requiring Lactation Rooms In Certain Locations Open To Public,on July 14, requiring various municipal buildings to have at least one lactation room available, and this would not impede the right to breastfeed in public. The bill was sponsored by Council Members Cornegy, Laurie Cumbo, and Corey Johnson. The bill will take effect on July 1, 2017.
"As working and stay-at-home mothers transition into their new roles, it is often a challenge to identify safe spaces where women can nurse and pump to care for their child(ren). This legislation will transform certain public spaces into safe havens to support the bonding experience between mother and child while promoting their well-being," said Council Member Laurie Cumbo.
Contemplated locations include job centers, SNAP centers,medical assistance program center of the Department of Social Services/Human Resources Administration, as well as every city-owned borough office of the Administration for Children's Services and every health center operated or maintained by the Department of Health And Mental Hygiene (DOHMH).
The DOHMH would be required to keep a list of all public lactation rooms on its website.
"We have birthed a new breastfeeding movement in the borough of Brooklyn, starting with the opening of Brooklyn Borough Hall's Lactation Lounge last Mother's Day," said Brooklyn Borough President Eric Adams.
Adams has spent considerable time championing the bill.