City Bus Knocks Down Cables Over Avenue Z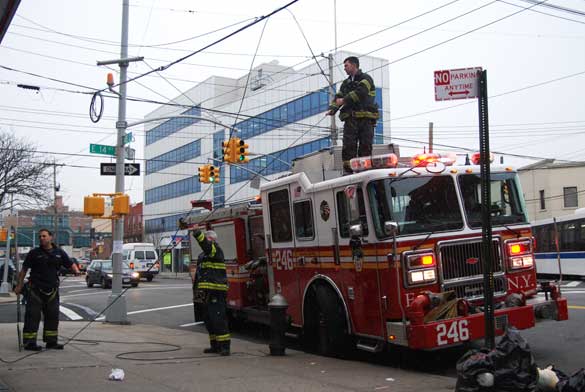 Firefighters rushed to Avenue Z between East 13th Street and East 14th Street after a New York City MTA bus struck dangling cables over the street, ripping them from their supports.
The incident occurred shortly after 4:00 p.m.
Fortunately, the cables were not power lines, but transmission lines for cable television. Still, the FDNY showed up within minutes after the owners of Gothic Press (1317 Avenue Z) called 911.
The MTA bus did not stop, according to a witness.