37 Brooklynites Become U.S Citizens On Flag Day At Wyckoff House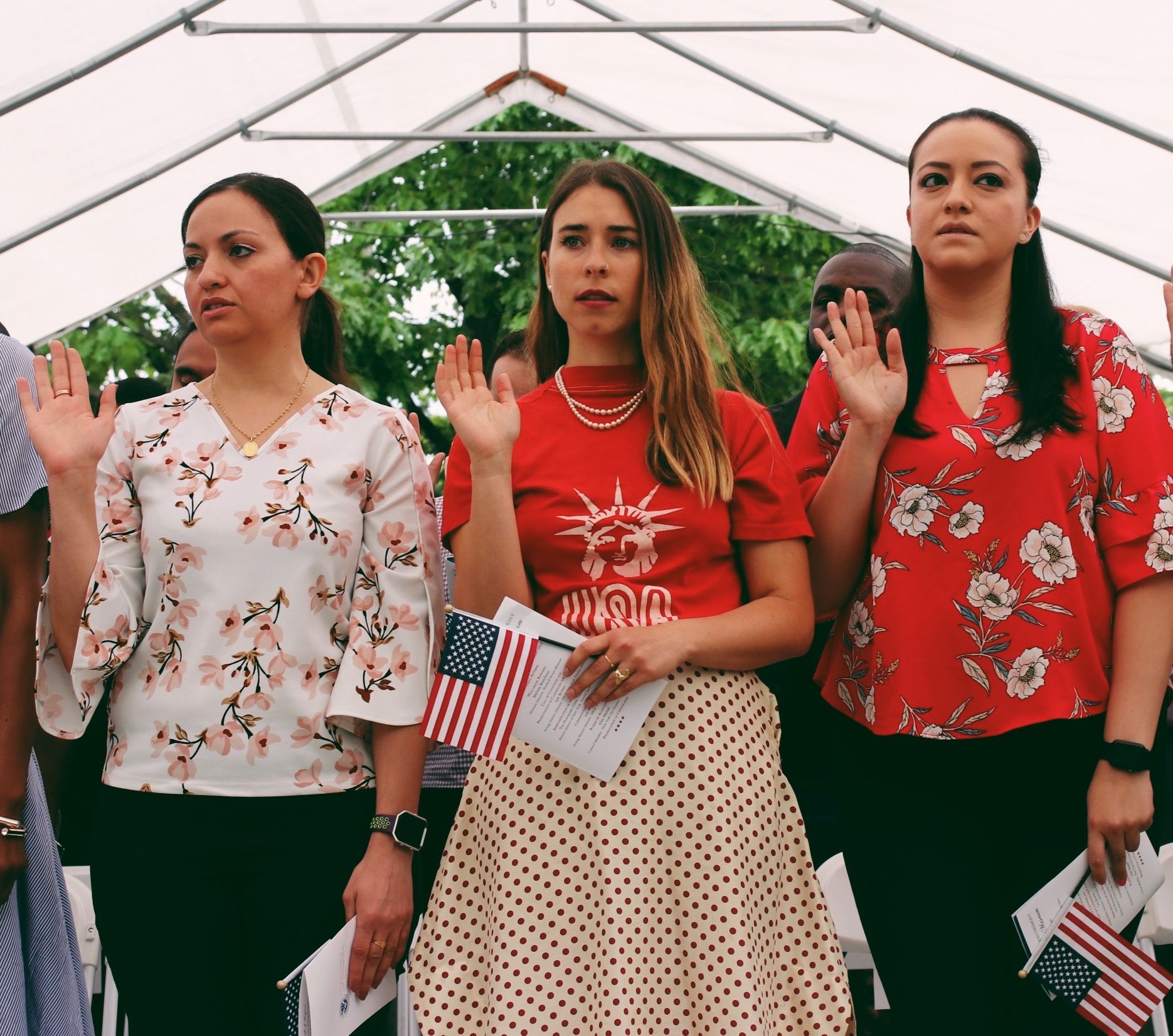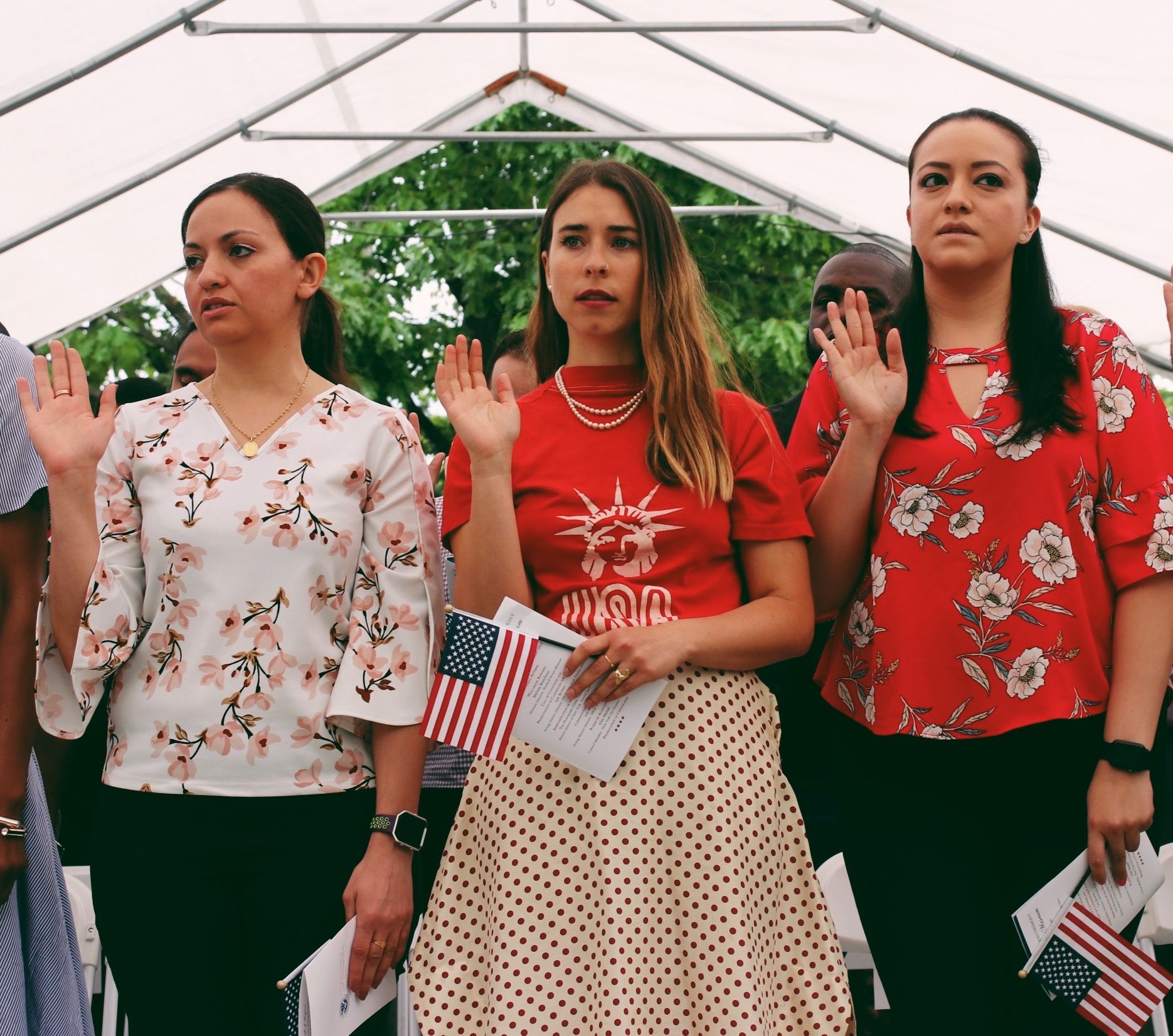 CANARSIE – Today is Flag Day, and the day 37 Brooklynites became new American citizens at the Wyckoff House Museum. The historic farmhouse was filled with cheers and claps from new citizens, their families, and their friends this afternoon.
The Wyckoff Farmhouse is the oldest house in the City. Located at 5816 Clarendon Road, it was built by Pieter Claesen Wyckoff, an immigrant from what is now Germany. On this particular day, chairs were set up under an open tent in the green lawn, and a light breeze filled the air.
Raise your right hand and repeat after me, Judge Vera M. Scanlon from the Eastern District Court of NY said to the 37 individuals:
"I hereby declare, on oath, that I absolutely and entirely renounce and abjure all allegiance and fidelity to any foreign prince, potentate, state, or sovereignty, of whom or which I have heretofore been a subject or citizen; that I will support and defend the Constitution and laws of the United States of America against all enemies, foreign and domestic; that I will bear true faith and allegiance to the same; that I will bear arms on behalf of the United States when required by the law; that I will perform noncombatant service in the Armed Forces of the United States when required by the law; that I will perform work of national importance under civilian direction when required by the law; and that I take this obligation freely, without any mental reservation or purpose of evasion; so help me God."
"You can relax now. The hard part is done after years of hard work," Judge Scanlon laughed, before delivering her remarks.
"It's helpful to note that New York and American history is not simple. It's not straight forward even when we're talking about just a couple of acres in Brooklyn," Judge Scanlon said. "The culture of a place can be influenced by the cultures of many other places and by their different characteristics, by their political circumstances, by war, by trade, by religion, by language."
At the naturalization ceremony, where people officially take an oath to become citizens, 27 countries of origin were represented by 37 Brooklynites. The countries include: Canada, China, Denmark, Ecuador, France, Georgia, Ghana, Greece, Guyana, Haiti, Italy, India, Israel, Jamaica, Kazakhstan, Mauritania, New Zealand, Pakistan, Philippines, Republic of Korea, Russia, Spain, South Africa, Trinidad and Tobago, Ukraine, United Kingdom, and Uzbekistan.
"You can come from any kind of background. You can do any kind of work and make it in New York. For the 37 of you who are new citizens, your country and your culture of origin have been essential in making you who you are," Judge Scanlon said. "But, it doesn't determine your contributions to American society. It merely creates the foundation… for what contributions you are able to make here."
"You can make your mark on our culture by how you live, by where you settle, by how you raise your families, by how you provide leadership for your religious communities, for your cultural communities, and for your social communities," Judge Scanlon said.
"The most important part of that oath is, you said you would 'support and defend the Consitution and the laws of the United States,'" Judge Scanlon said. "You can undertake active steps now and in the days coming to carry that oath. You can register to vote, and vote. You can be politically active. You can run for office. You are now eligible to participate actively in the political life of the United States."
"And you can pay your taxes," she smiled. "I am sure that was top of the list."
A short video from President Donald Trump was played on the screen. In the congratulatory video, Trump welcomed the new citizens to "the American family."
"No matter where you come from and what faith you practice, this country is now your country. Our history is now your history. And our traditions are now your traditions," Trump said in the video. "You'll enjoy the full rights and the sacred duties that come with American citizenship. Very, very special. There is no higher honor. There is no greater responsibility."
Acting District Director at the United States Citizenship and Immigration Services (USCIS) NY District Office Lee Bowes made a more personal speech. He spoke about his wife, a naturalized citizen, who had emigrated from Peru.
"My wife left Peru when she was a teenager with her parents making major sacrifices in hopes that not just would they benefit, but that their children would be better off in the United States with the freedoms and opportunities that this country has to offer," Bowes said. "For me, this very personal example of the American melting pot, highlights the ideals, the values in a system of government here that is still sought by much of the world. And reminds us of the sacrifices many make to come and be citizens here."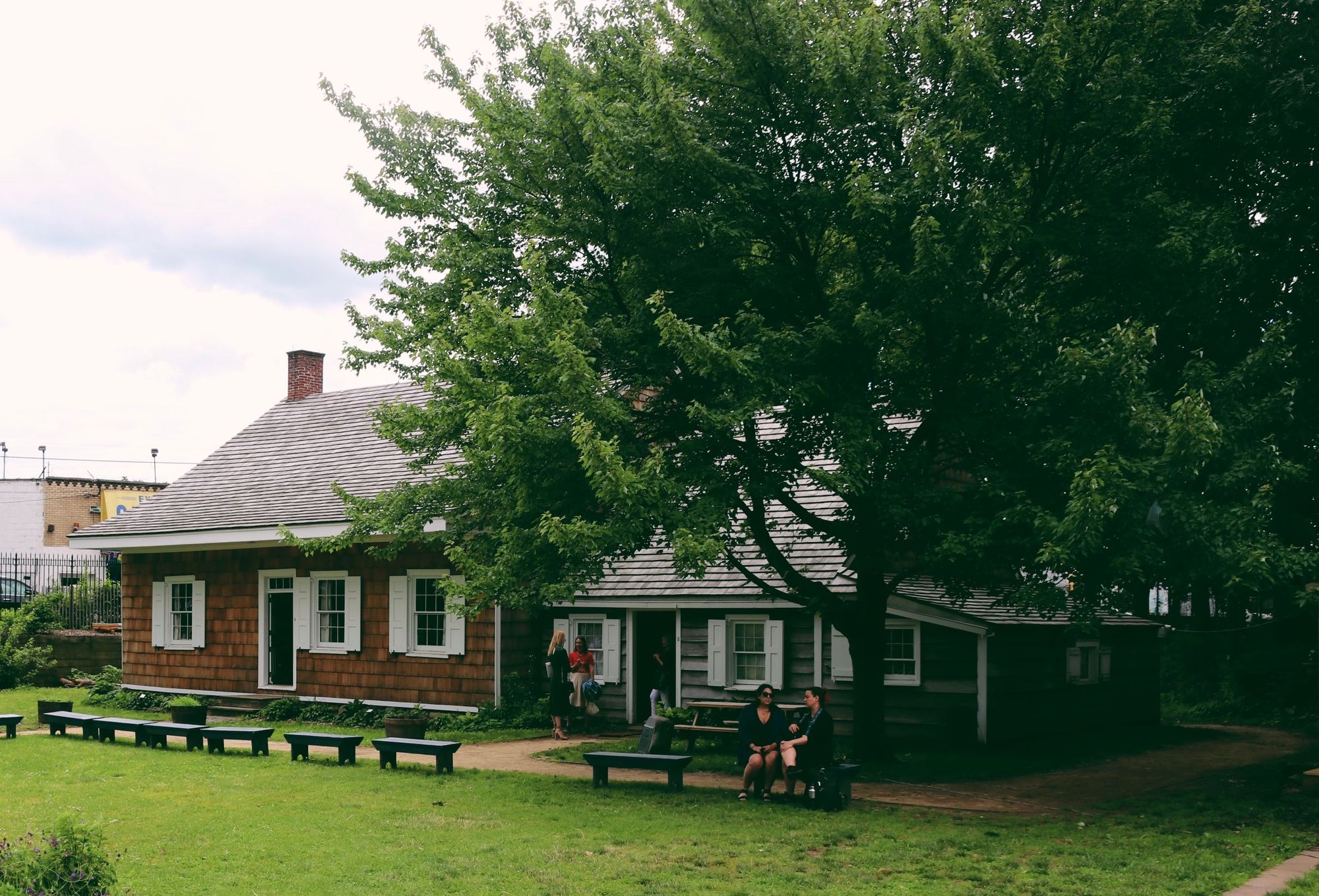 He said that while it is important to vote and serve in the jury, it is also just as important to take active steps daily, and "I don't just mean daily posts on social media."
"You have to remember that you're not only citizens of this country, but you're citizens of your state, you're citizens of your city, you're citizens of your neighborhood," he said. "Attend municipal meetings. Join community boards. Run for public office. Support local efforts and simply lend a holding hand to fellow citizens."
Council Member Alan Maisel of the 46th District was in attendance and read the Pledge of Allegiance toward the end. But before he did that, he spoke a bit about its importance.
"This is a very, very great thing that we say in America," he said, "because it reminds us always that we are American."
One new citizen told Bklyner she feels proud. She said she's been living in the United States for over 20 years.
"I just feel like it's something that should've happened a long time ago. But, it's happening now and I'm so happy," a woman from Williamsburg who went by Sarah said. "My mom and I were actually planning on going to check out Ellis Island. We've never been there!"
Another woman, who had emigrated from New Zealand, said the process of getting here today was difficult, but she said it was worth it because "my life is here."
"There's a lot of weight off my shoulders and now I can live freely," she said. What's the first thing she's going to do now that she's an American citizen?
"We are going to lunch. And then I think I'm just going to relax for the day," she said. Then, her friend shouted, "And celebrate being in America!" She smiled and replied, "Yeah, that too."