Cruise And Eat Through Brooklyn History Aboard A Boat; Plus Our Suggestions For What To Add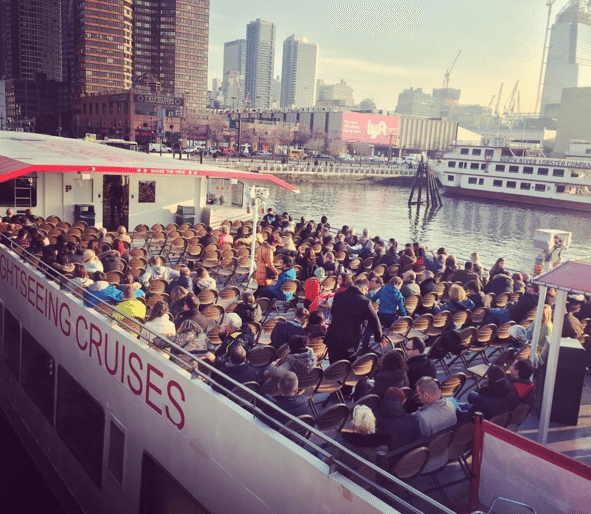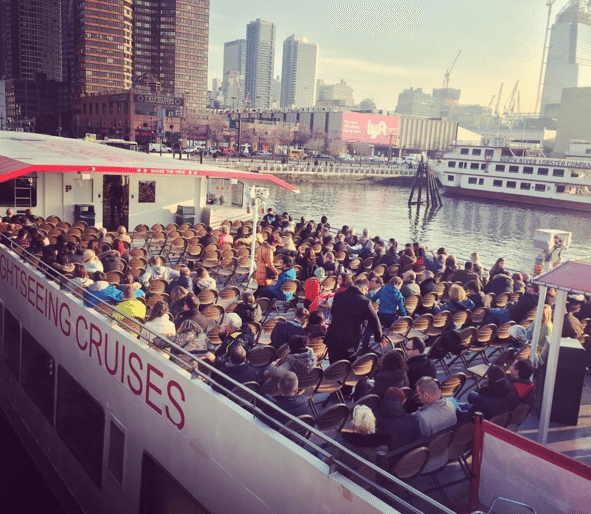 A new cruise-based tour all about Brooklyn culture, history, and food is being launched by Circle Line Sightseeing Cruises, and the Brooklyn Navy Yard and Junior's Cheesecake are two of the borough's icons that will get a mention.
Called "Hello Brooklyn," the two-hour tour kicks off May 2 and runs through September 5, and will be held on "brand-new, three-level sightseeing boats that will be added to the iconic Circle Line fleet for the 2016 summer season," and will focus on "the five pillars of history, people, pop culture, local lore and Brooklyn wonders."
On the history front, for example, guides will "tell the story of how the Brooklyn Navy Yard, once a hub of military activity and naval ship building for World War II, went from bending steel for battleships to making blockbuster movies for the silver screen as the home of Steiner Studios, the largest film and television studio outside of Hollywood."
Other stories will include talk of the Notorious B.i.G.'s history in Clinton Hill, the "lurid past of the Gowanus Canal," Bensonhurst's most notorious mobsters, and Coney Island's Luna Park.
On the food front, they'll be tackling the borough's best pies, as well as giving tourists a taste of specialty foods like:
Brooklyn Brewery's signature Brooklyn Lager and other seasonal beers,
a special Coney Island Brewery + New York Pretzel "Pretzel and Pilsner" combo,
iconic Junior's Cheesecake "Little Fellas,"
a grab-and-go selection of Blue Marble Ice Cream flavors, a
rotating roster of treats from the award-winning Brooklyn Cupcake,
hot dogs and sausages from Brooklyn Cured,
specialty cocktails featuring Brooklyn Gin,
hot and iced coffee from Brooklyn Roasting Company, and
pickles from McClure's Specialty Foods.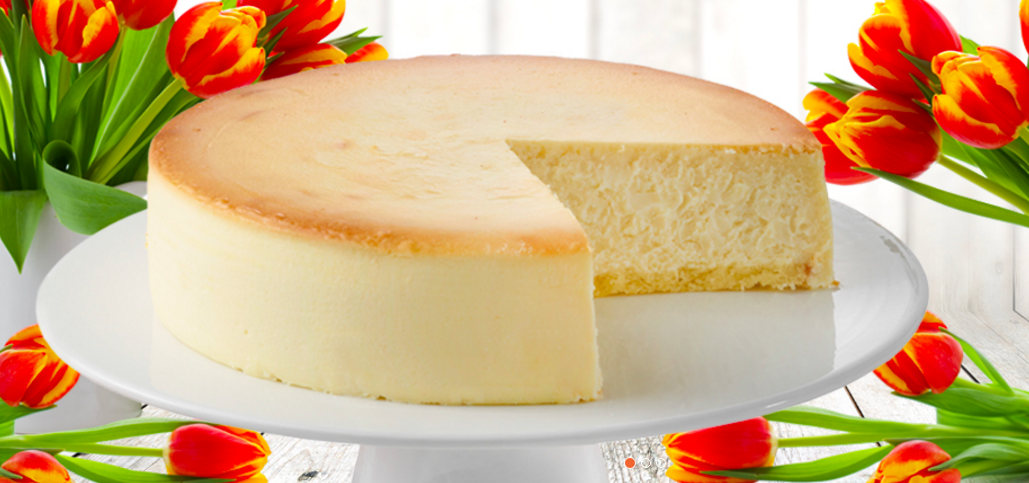 Tickets for the "Hello Brooklyn" tour will be available at Circle Line's website and box office for $38 (Adults), $30 (children), and $36 (seniors). There's a group rate for groups of 15+ people, and anyone with a New York CityPASS, New York Pass, or Explorer Pass, can also access the tour. Tours depart on designated dates at 2:30pm from Hudson River Park's Pier 83 in Manhattan.
However, as hard as it is to fit all of Brooklyn into a two-hour tour, we think there is still room for improvement, perhaps for "Hello Brooklyn" 2.0, especially on the food front.
A spokesperson for the cruise company told us that there are currently no plans to add a Brooklyn stop, but that they "certainly plan to connect with more businesses in the future."
Some suggestions we'd make are to add some spirits from Kings County Distillery or wine from Rooftop Reds, locally-made Jamaican beef patties, pizza from Luigi's and DiFara's and L&B Spumoni, Dough donuts, ice cream from Ample Hills Creamery, hot dogs from Nathan's, and roast beef from Roll N' Roaster.
What would you add to the cruise itinerary? What are you most excited about learning on it?
(Edited to add the response from the company spokesperson.)