Child Hit By Car In Midwood, In Critical Condition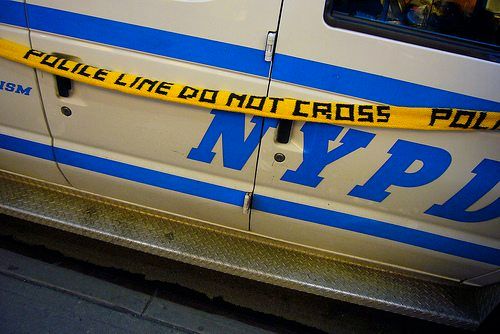 A van struck a 12-year-old boy in Midwood Tuesday night, sending him to the hospital in critical condition. The Brooklyn Paper is reporting that the accident happened near Bedford Avenue and Avenue M in Midwood.
The Brooklyn Paper described the scene of the accident on Tuesday:
Police were called to the scene near Avenue M at 7:20 pm, where they found the young victim clinging to life.The driver stayed at the scene and even spoke to witnesses, who described him as visibly shaken from the accident.
"He told me he was the driver," said Sherman Kahn, who lives a block away on E. 26th Street. "He was shook up."
Kahn also described long skid marks leading up to the accident, which he estimated were between 40 and 50 feet long.
The driver received two summonses following the accident — for speeding and driving with an expired license.
The report also noted that the Collision Investigation Squad was called to the scene to lead the investigation. The special unit usually investigates accidents where the victim is killed or close to death, reflecting the grave situation facing the child.