Chicken Masters Building Sells For $1.2 Million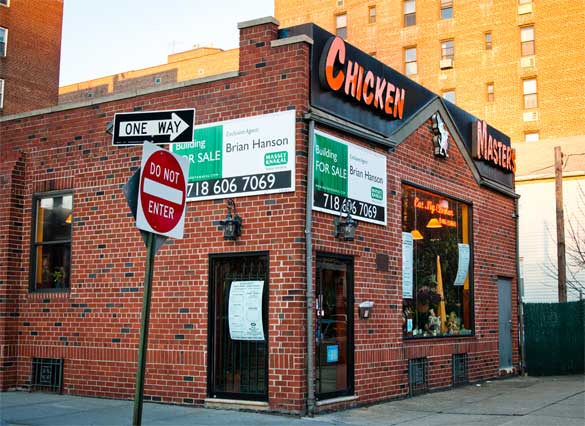 The building at 1201 Avenue Z, which for several years has been the home of Chicken Masters – a.k.a. Eat My Chicken – has sold for just under the $1.295 million asking price, Sheepshead Bites has learned.
The building went on the market in early January, and broker Brian Hanson of Massey Knakal Realty Services told us that the new owners plan to turn the fried chicken joint into a pharmacy.
So is this the end of independent fried chicken in Sheepshead Bay? Heck no! Vinnie Mazzone, who owned both the building and the business, said he'll be relocating by June or July and will fill us in on the details then.