Chestnut, Sudo Defend Titles at July 4th Nathan's Hot Dog-Eating Competition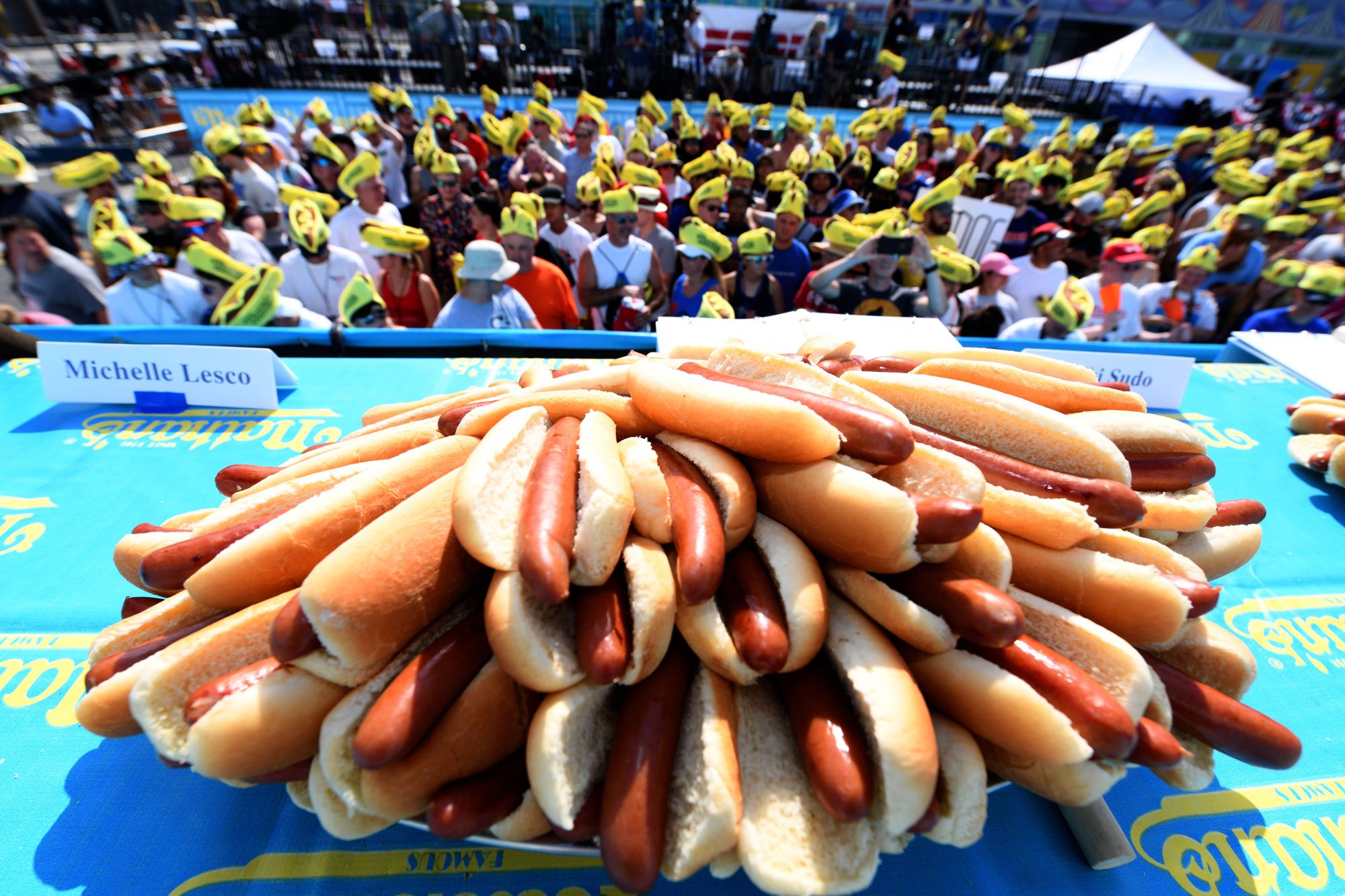 CONEY ISLAND – Joey Chestnut ate 71 hot dogs to win his 12th title at Nathan's Famous annual July 4th Hot Dog Eating Contest in Coney Island—a few dogs less than last year.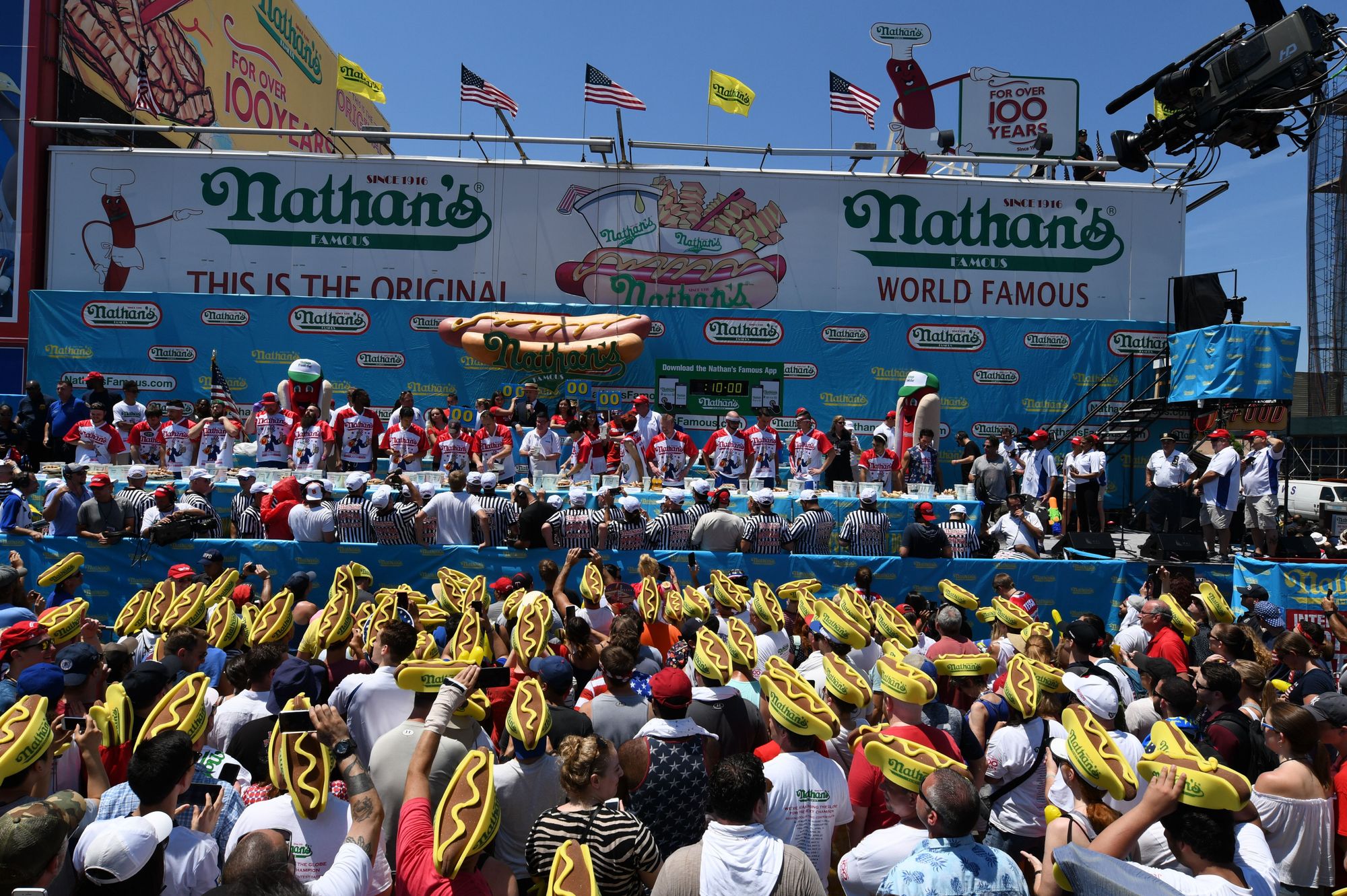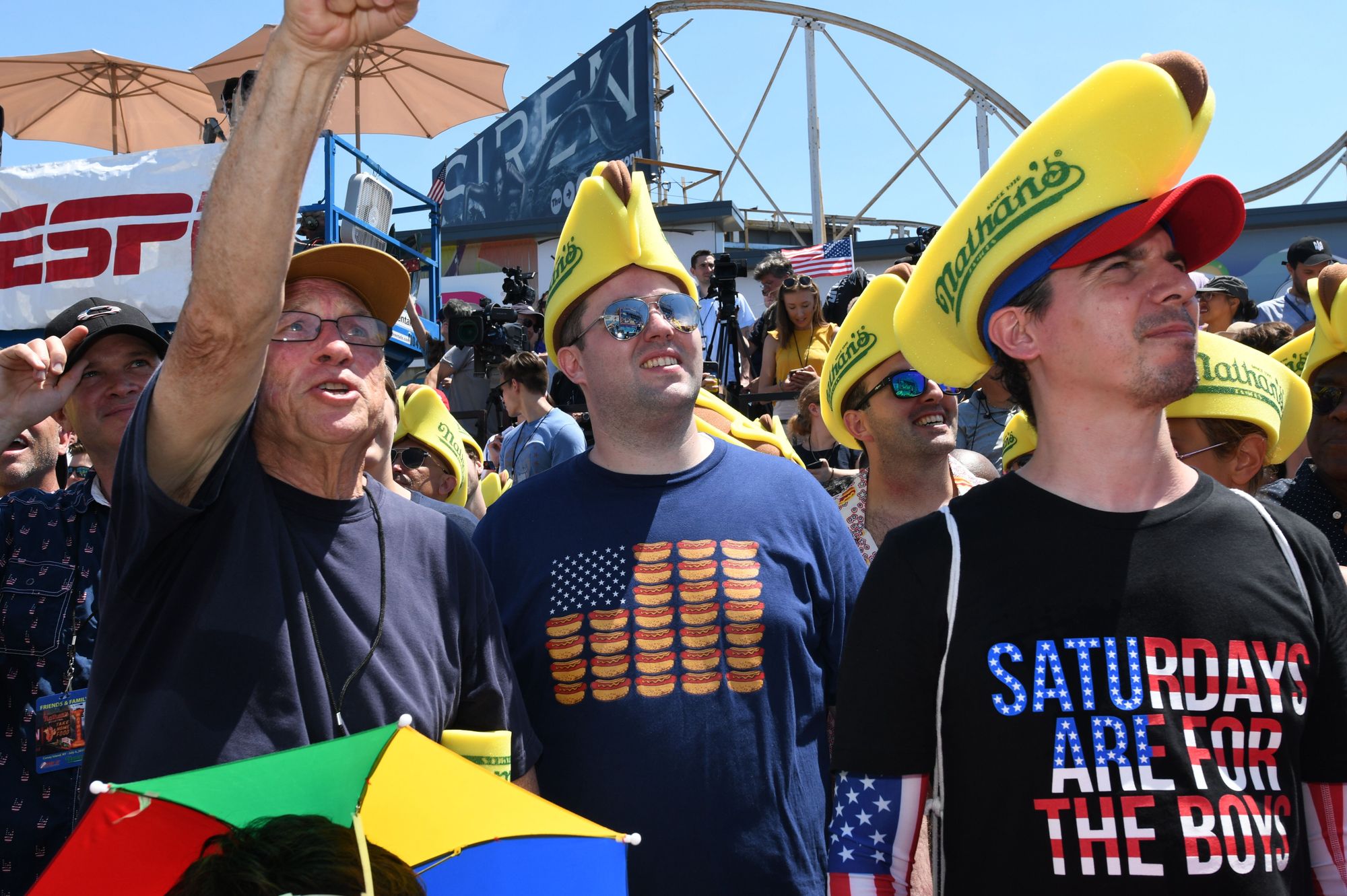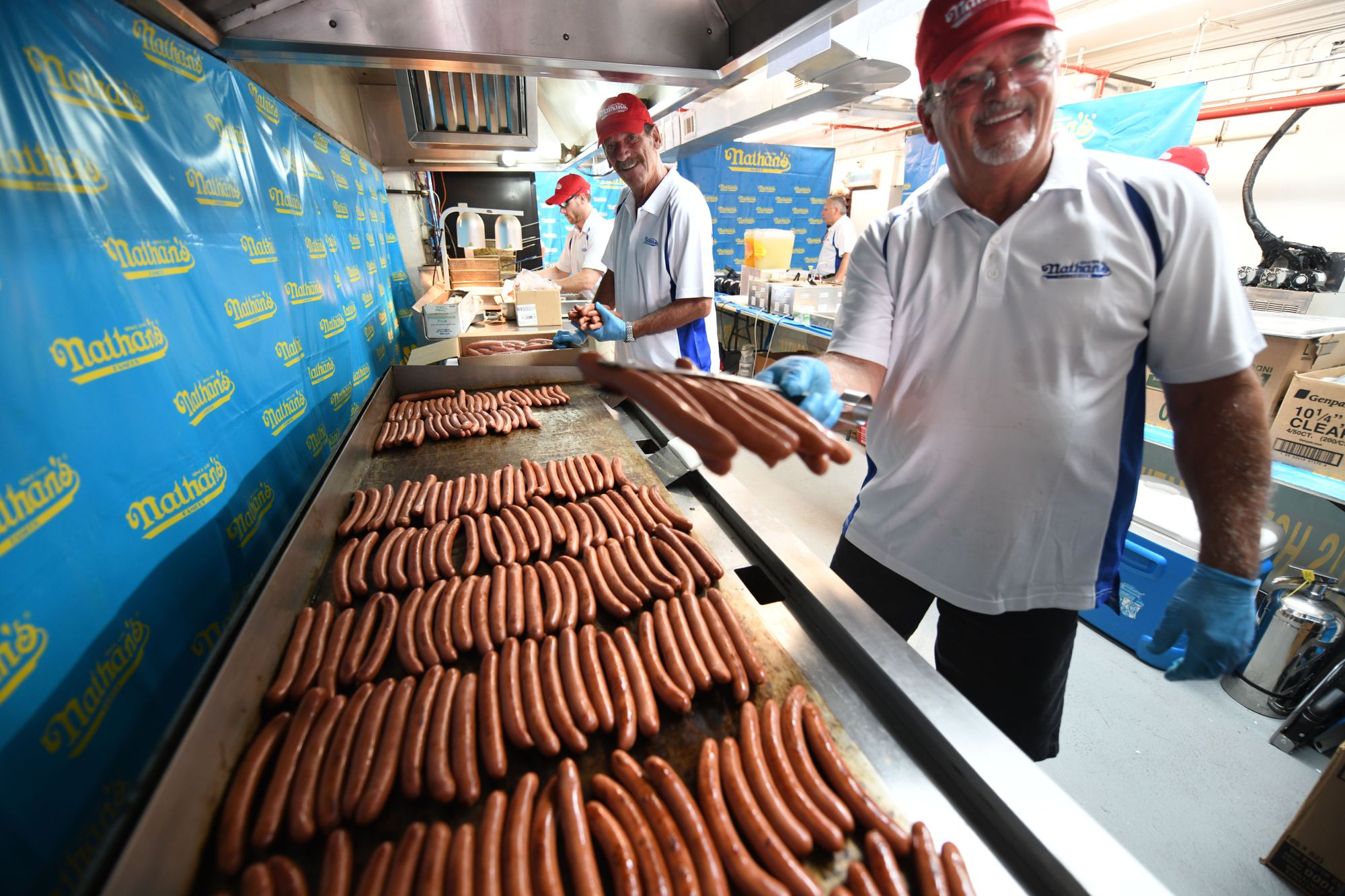 In front of thousands of fans and facing 17 hungry opponents in 95 degree heat, the California native outpaced his nearest competitors, but couldn't make it to the 74-dog record he set last year. Some of the spectators, many from around the country, waited as early as 3 a.m. to enter the viewing area to watch the spectacle.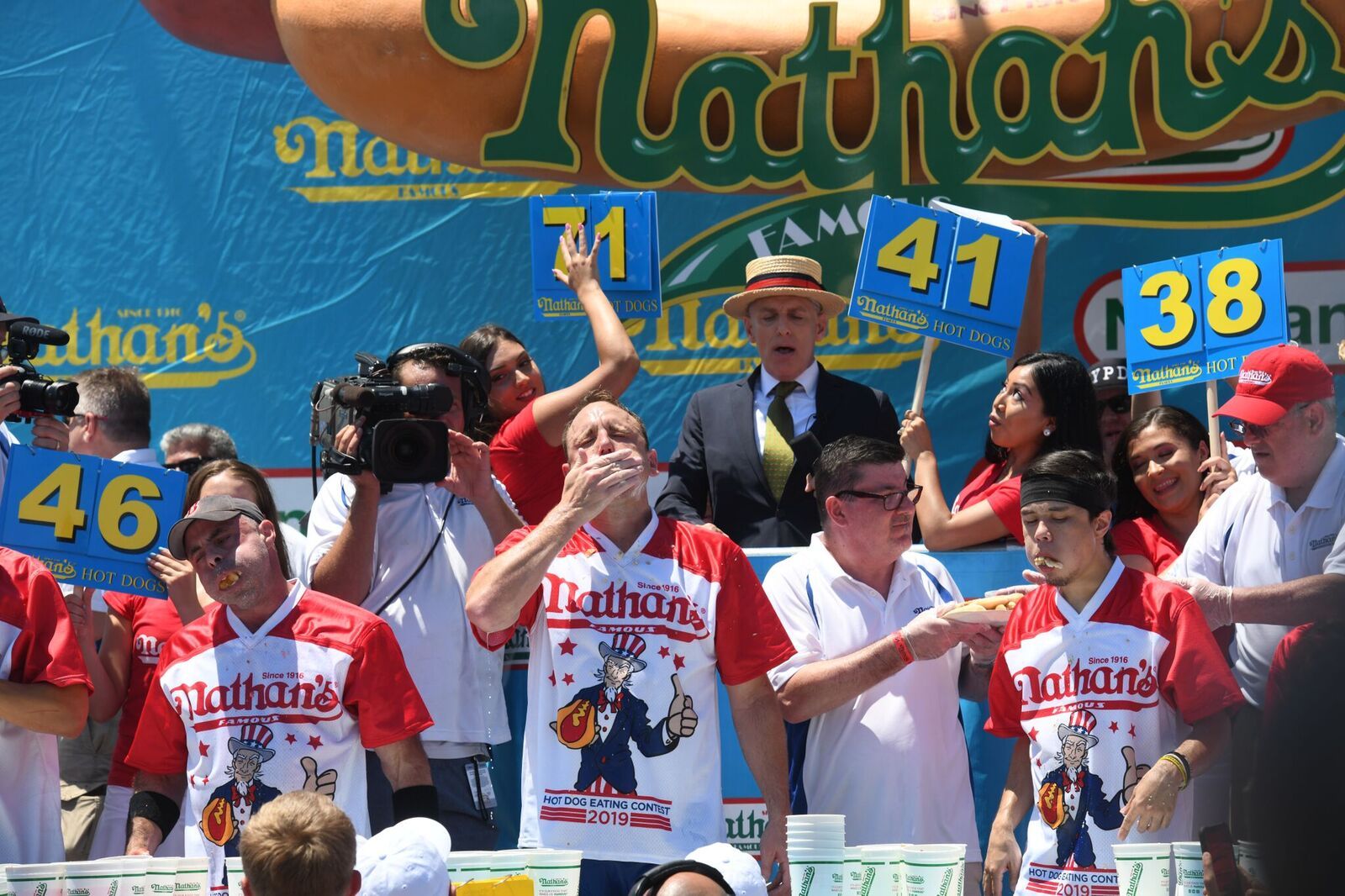 On that same morning, Miki Sudo won the women's contest, by chowing down 31 hot dogs.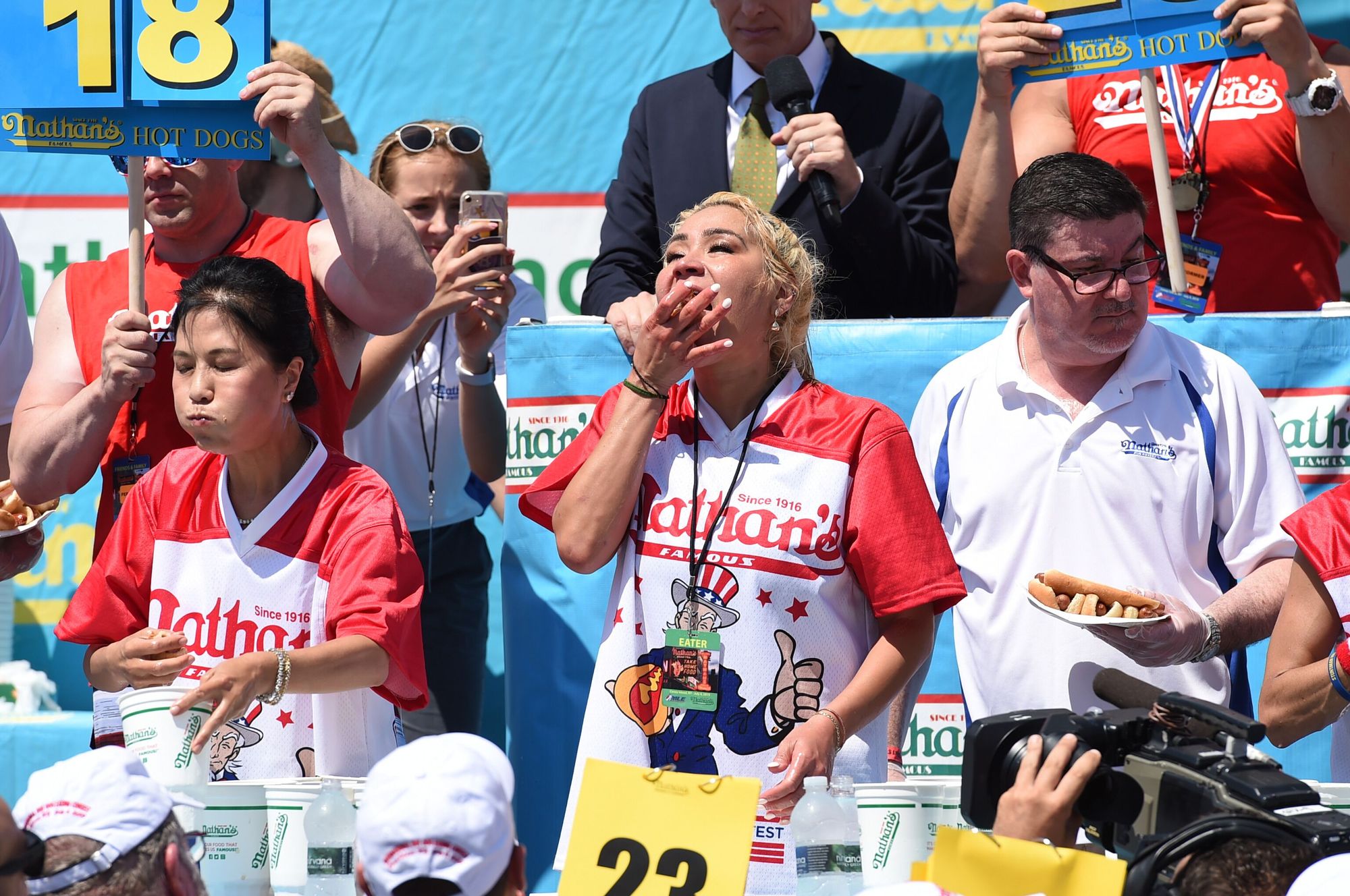 The 33-year-old fell short of her total last year of 37 hot dogs, but earned her sixth  victory by beating runner-up Michelle Lesco, who chomped down 26 dogs.
Sonya "The Black Widow" Thomas holds the women's record of 45 hot dogs in 10 minutes. Chesnut and Sudo will each take home $10,000 and a full stomach.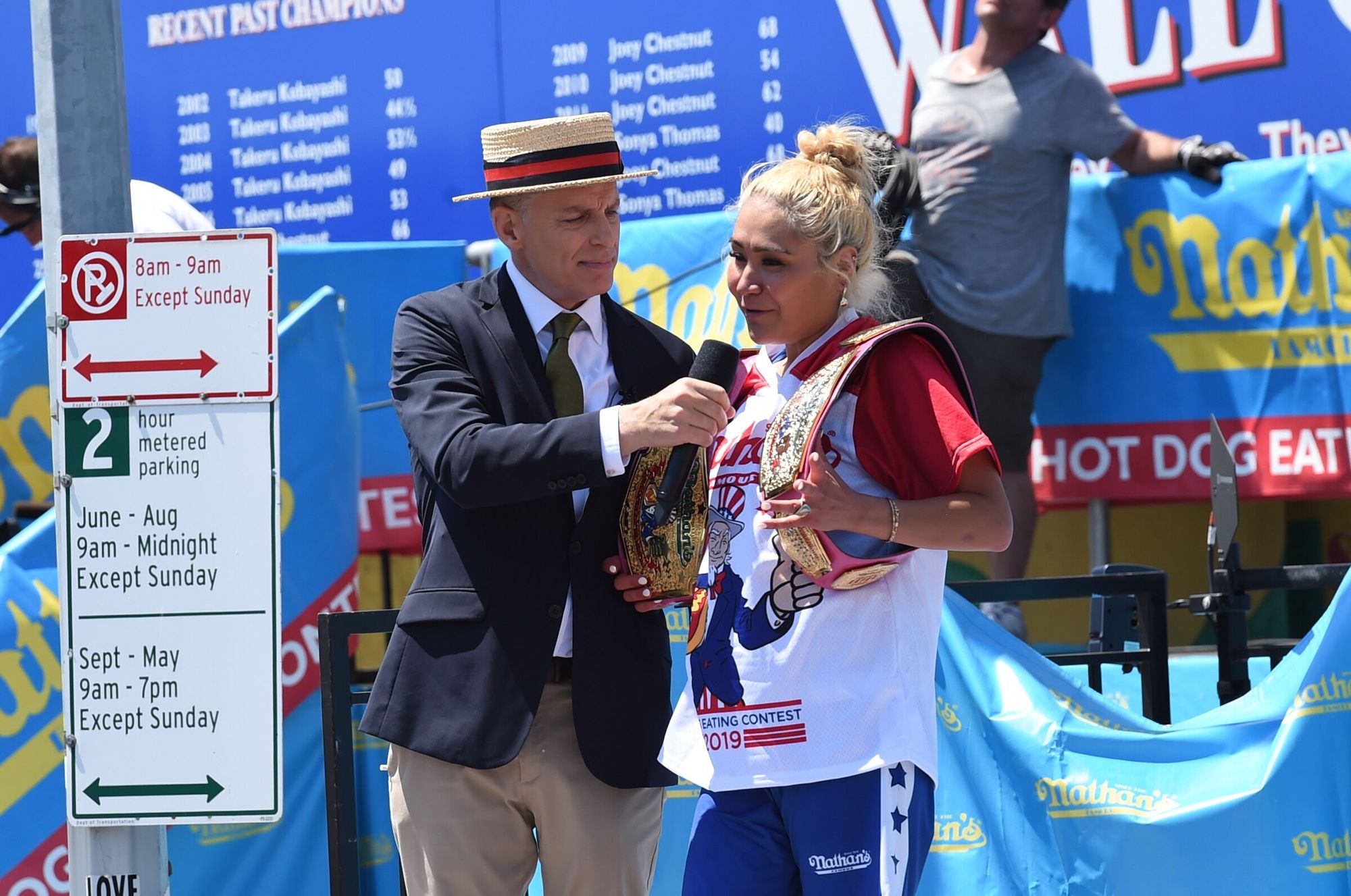 Spectators endured high temperatures and humidity, but kept smiling with foam hot dog hats, plastic noisemakers and hand-made signs. The annual contest started in 1972.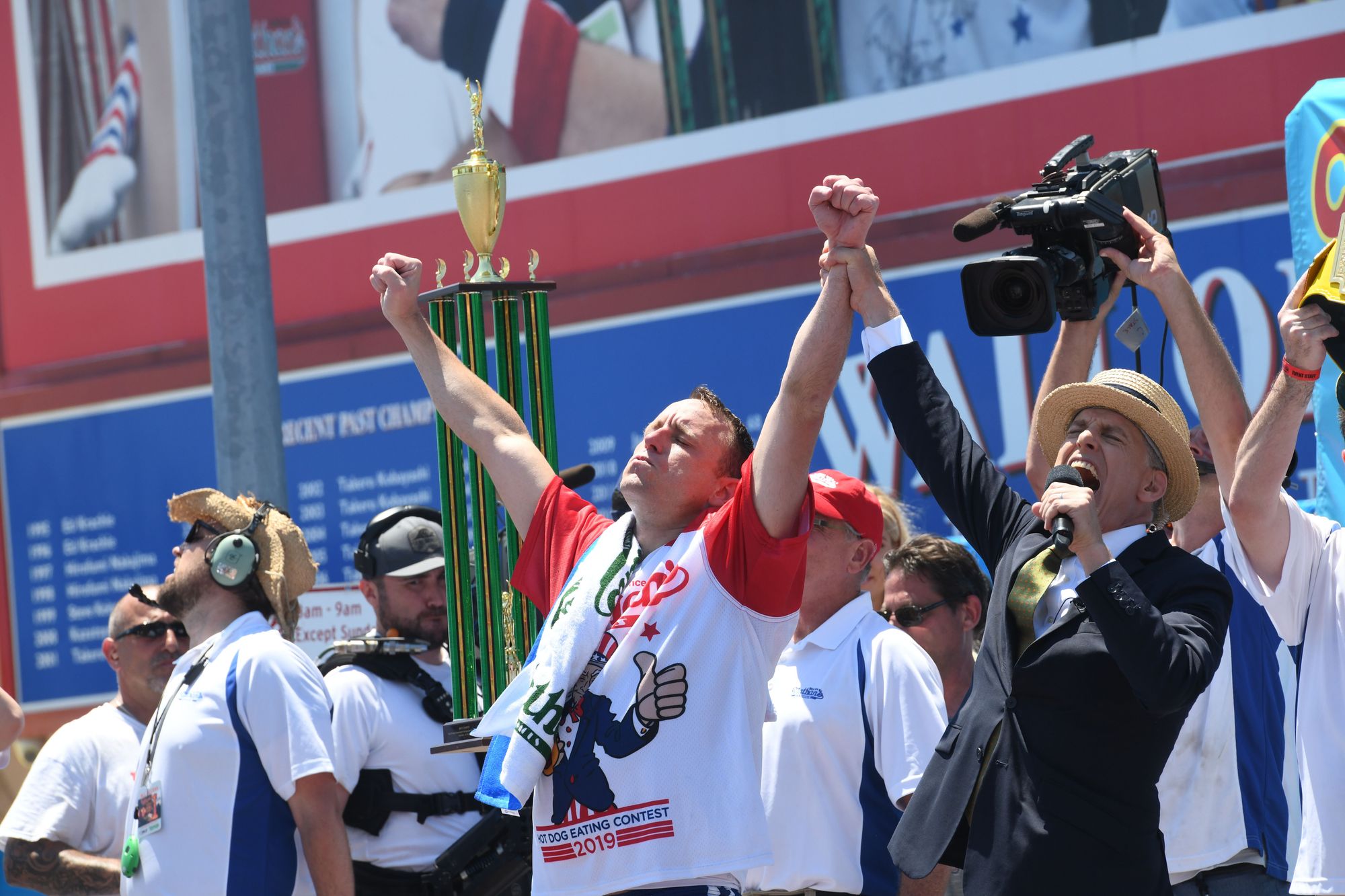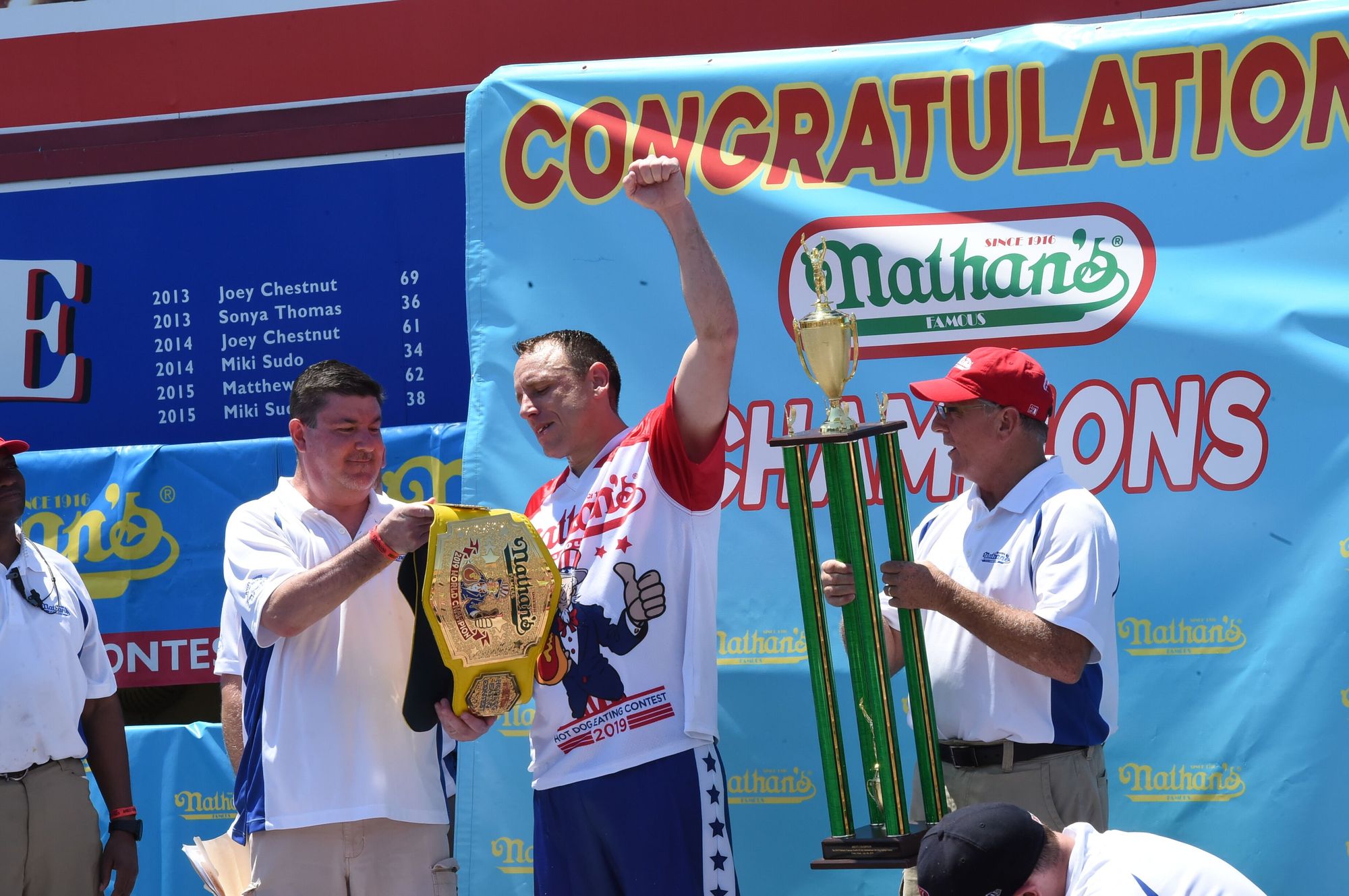 Chestnut has only lost once since 2007 (in 2015 he lost to Matthew Stonie), when he pulled ahead of longtime foe Takeru Kobayashi (champion from 2001-2006) for the first time. Kobayashi no longer takes part in the event.