Check Out Two Clash Of Clans Sculptures In DUMBO This Weekend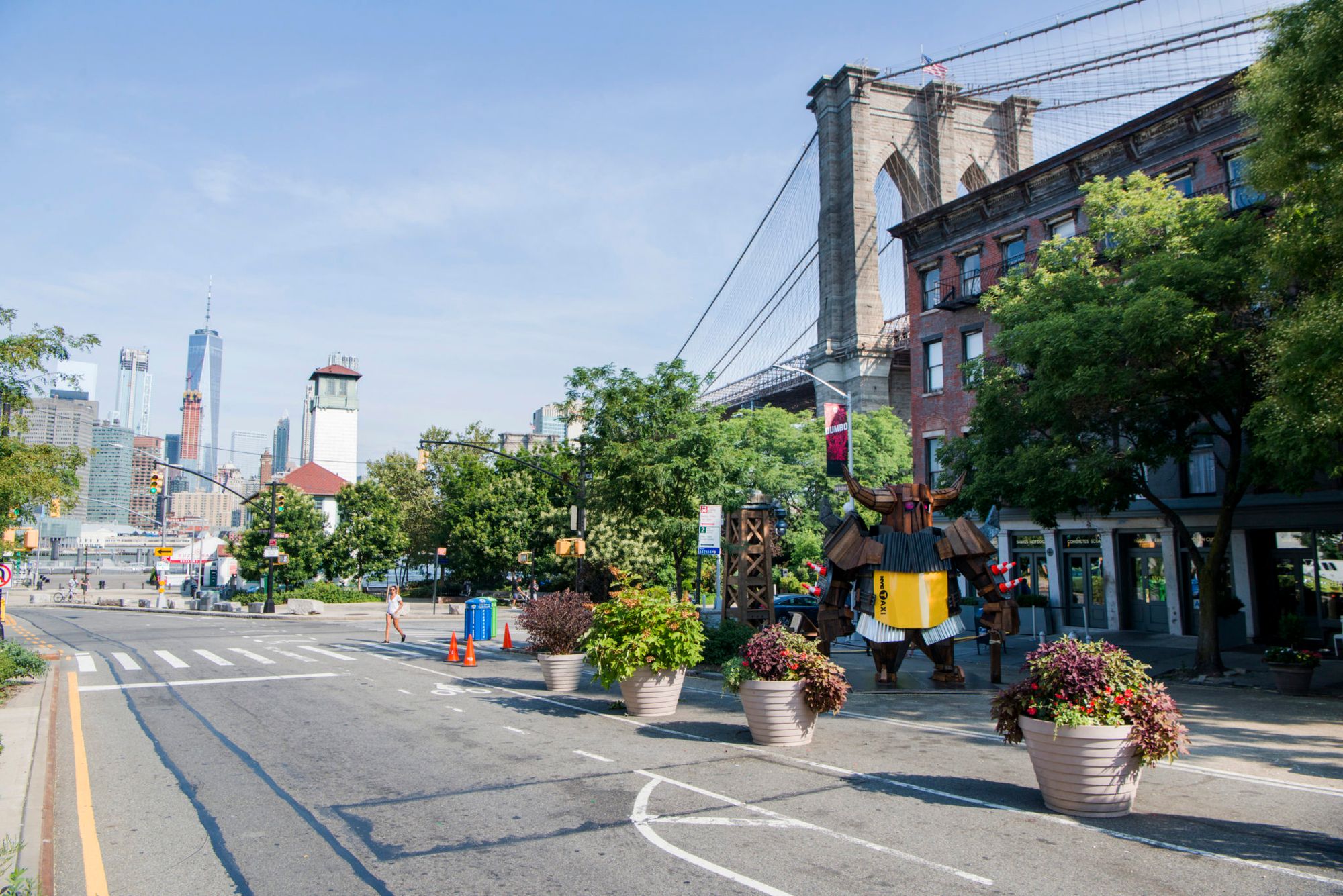 A character from a popular video game has come to life and built two pop-up structures in DUMBO.
For the first time ever, the Builder from Clash of Clans has brought his "handiwork to the real world," a press release for the event reads, building two structures at Old Fulton Square at the entrance to Brooklyn Bridge Park.
The structures will be available for the public to see this weekend from Friday, August 11 at 8am through Monday, August 14 at 5pm.
Visitors can check out the Builder's 18-foot-tall Tesla Tower—fans of the strategy game will know these structures contain storm clouds to defend their bases with electricity. The tower features twelve USB ports for visitors to charge their phones.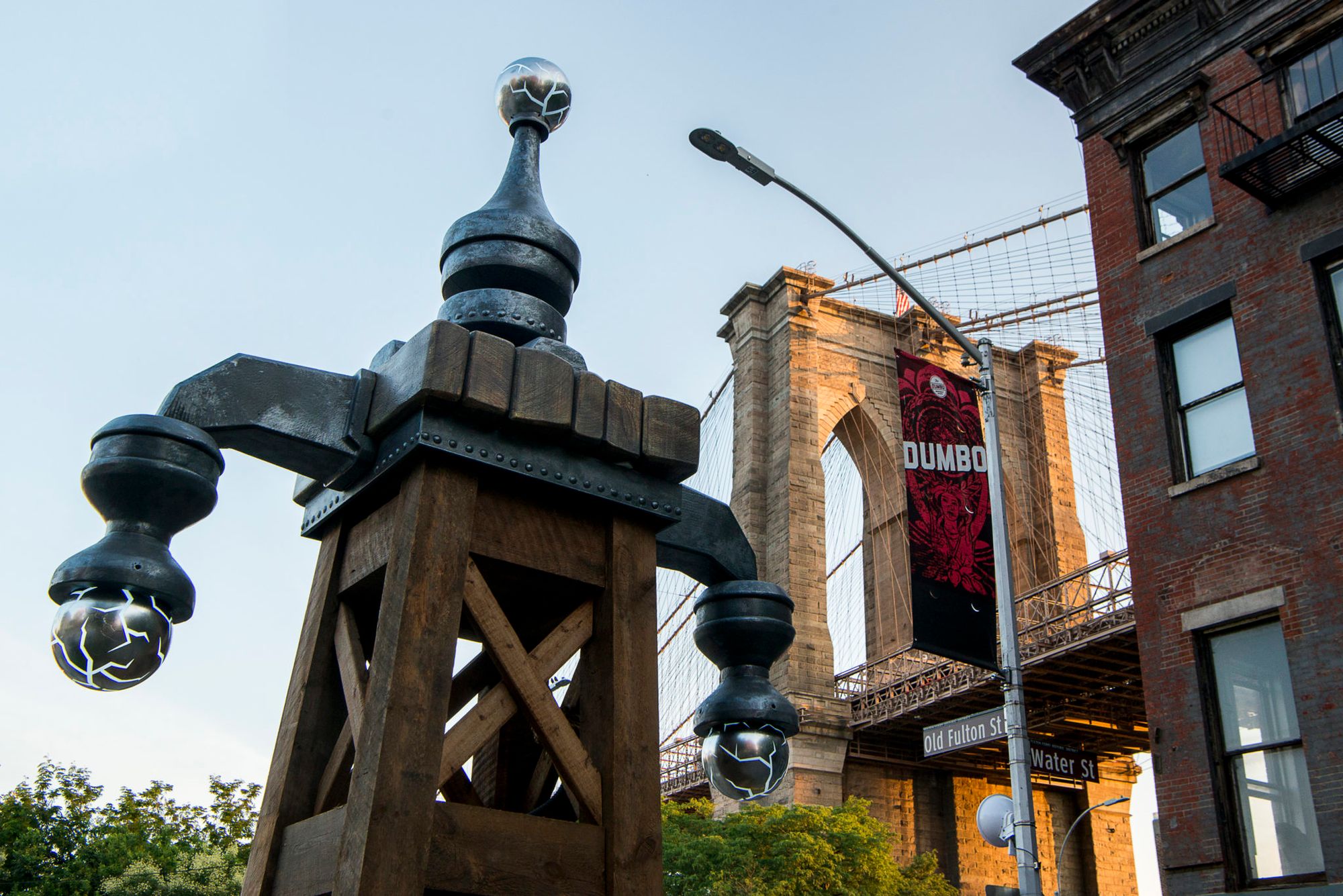 Also on view is a statue of a P.E.K.K.A., a Clash of Clans warrior that is part knight, part samurai, and part robot made with NYC-centric materials.
One of the top ten grossing video games, Clash of Clans was released in 2012 by Supercell. The game allows players to customize their own villages and battle opponents by building armies of Barbarian warriors.
The Builder is one of the game's most important characters. He builds and rebuilds players' bases, structures, and weapons.
On August 4, Supercell announced on YouTube that the Builder was leaving the game in search of a place where his work wouldn't be quickly destroyed by the game's other characters. As of Friday, that clip has received more than 10 million views!
The playful marketing ploy includes the Builder looking for a new career path via a LinkedIn account. It also sees him stealing the password for the Clash of Clans Instagram account to chronicle his adventures on the road.
Check out the Clash of Clans structures at the entrance to Brooklyn Bridge Park at Old Fulton Square (adjacent to Pier 1) from Friday, August 11 through Monday, August 14 at 5pm