Check Out These Old WWII Era Photos Of Sheepshead Bay & Manhattan Beach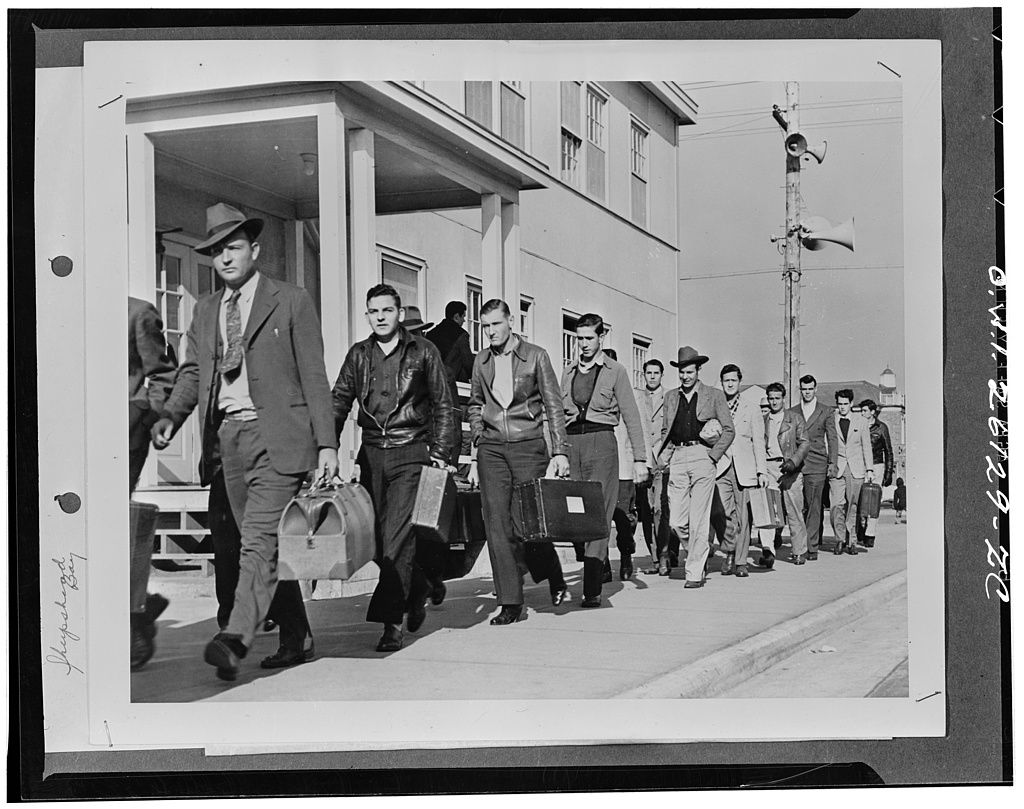 Sheepshead Bay was once home to the world's largest WWII era maritime training station, according to this cached 1942 article by the New York Times. The $8.5 million station, opened almost a year after the Japanese launched their surprise attack on Pearl Harbor, was capable of turning out 30,000 trained merchant seamen a year. The graduates would go on to man the supply lines in the Pacific and Atlantic oceans to support the fight against fascism.
A message from President Franklin Delano Roosevelt was reportedly read to the new recruits at the training center's opening ceremony.
"It is with a feeling of great pride that I send my heartiest congratulations and best wishes to the officers and men of the new United States Maritime Service Training Station at Sheepshead Bay, N. Y. Ten thousand apprentice seamen in training at one station is a magnificent achievement, and the entire country joins me in wishing you every success and in paying tribute to you men of the Merchant Marine who are so gallantly working and fighting side by side with our Army and Navy to defend the way of life which is so dear to us all."
A collection of 170,000 WWII and Depression era photos unearthed by Yale University and stored on their easily searchable Photogrammer website, contains a few pictures from the Sheepshead Bay maritime training station, as well as some more snapshots from the nearby Manhattan Beach Coast Guard training station. Check out the photos below for some insight into what life was like for the new recruits.
Two members of an engineering class inspecting a burner assembly at the Sheepshead Bay maritime training center.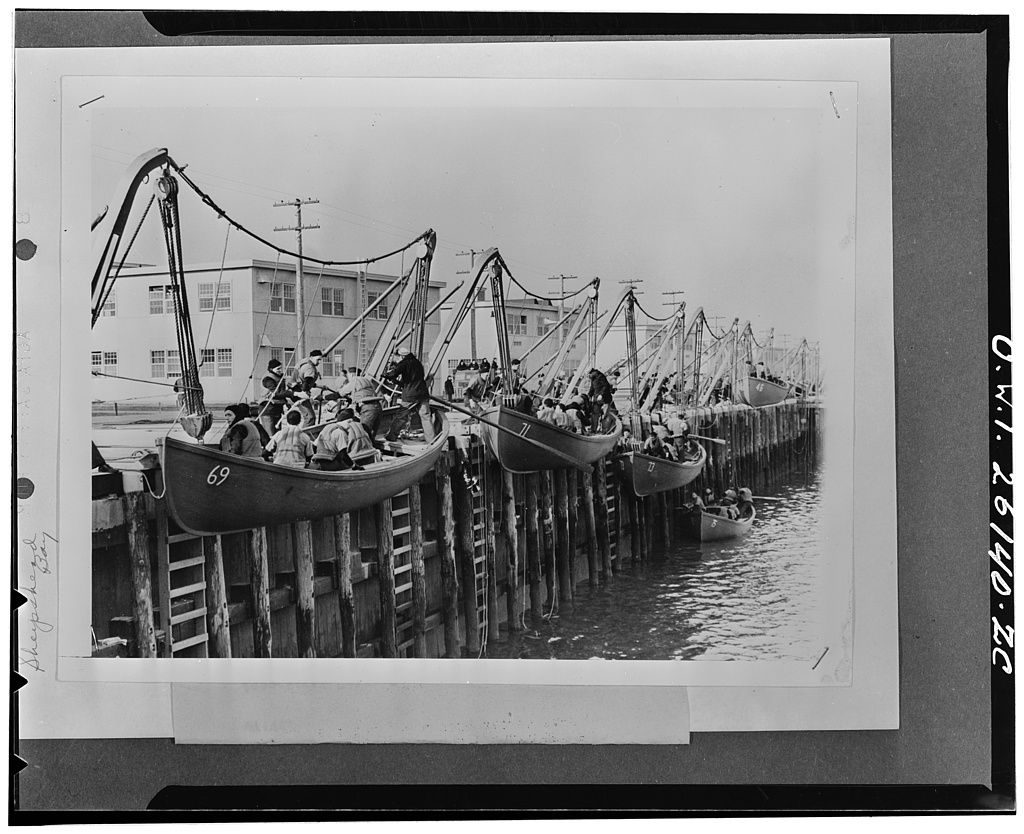 Training to abandon ship along Emmons Avenue.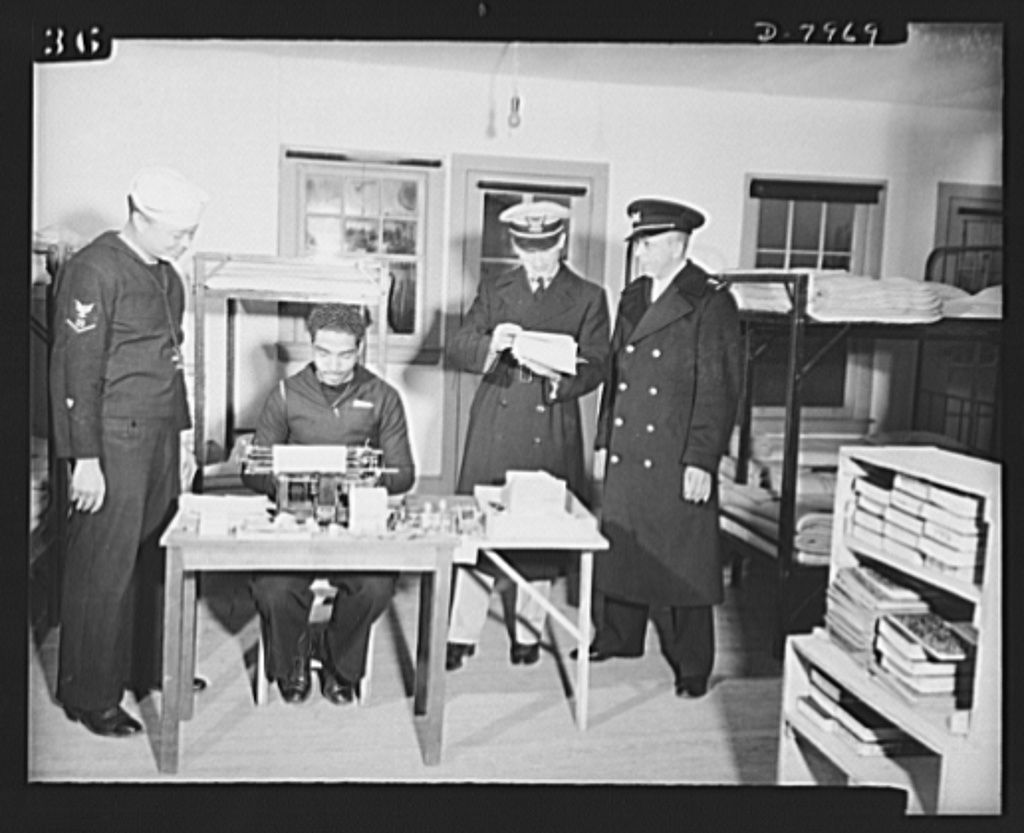 Officers gathered at the Manhattan Beach Coast Guard training station.
Recreation is not neglected at the Manhattan Beach Coast Guard training center.
Two officers seem to have spotted something on the horizon.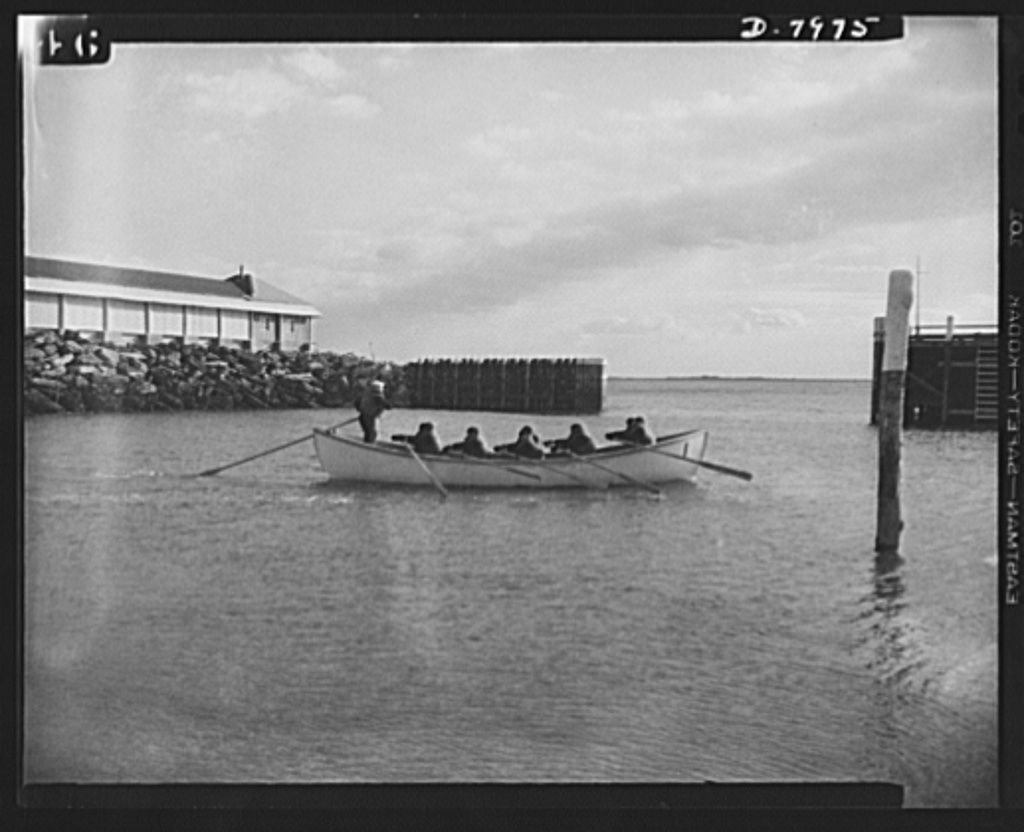 Enlistees at the Manhattan Beach Coast Guard training center learned how to handle all kinds of small vessels.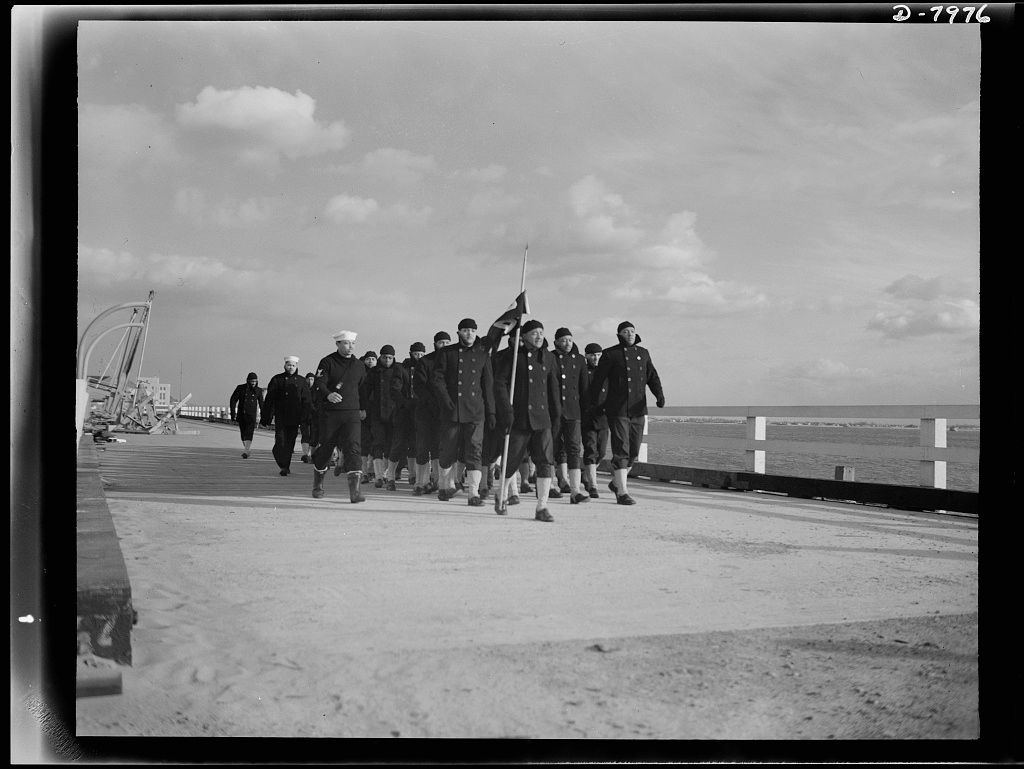 Marching on the boardwalk in Manhattan Beach.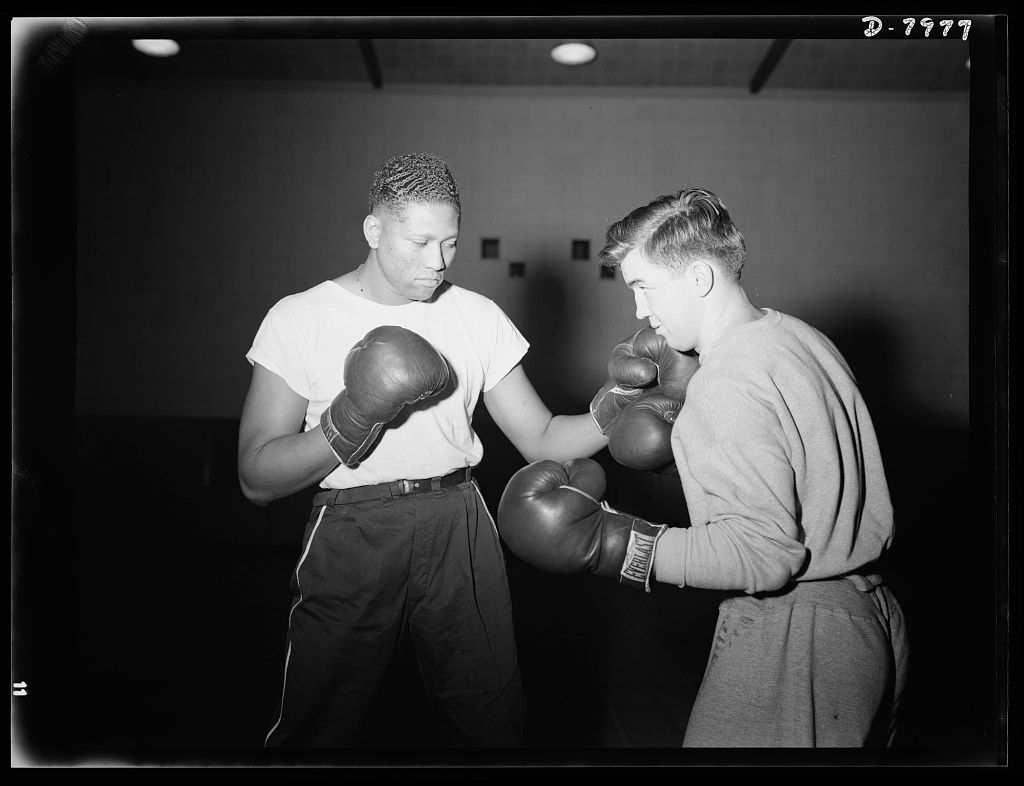 Paul (Tiny) Wyatt, one-time leading contender for heavyweight boxing honors, sparring with Hart Kraeten, former Golden Gloves champ, at the Manhattan Beach Coast Guard station.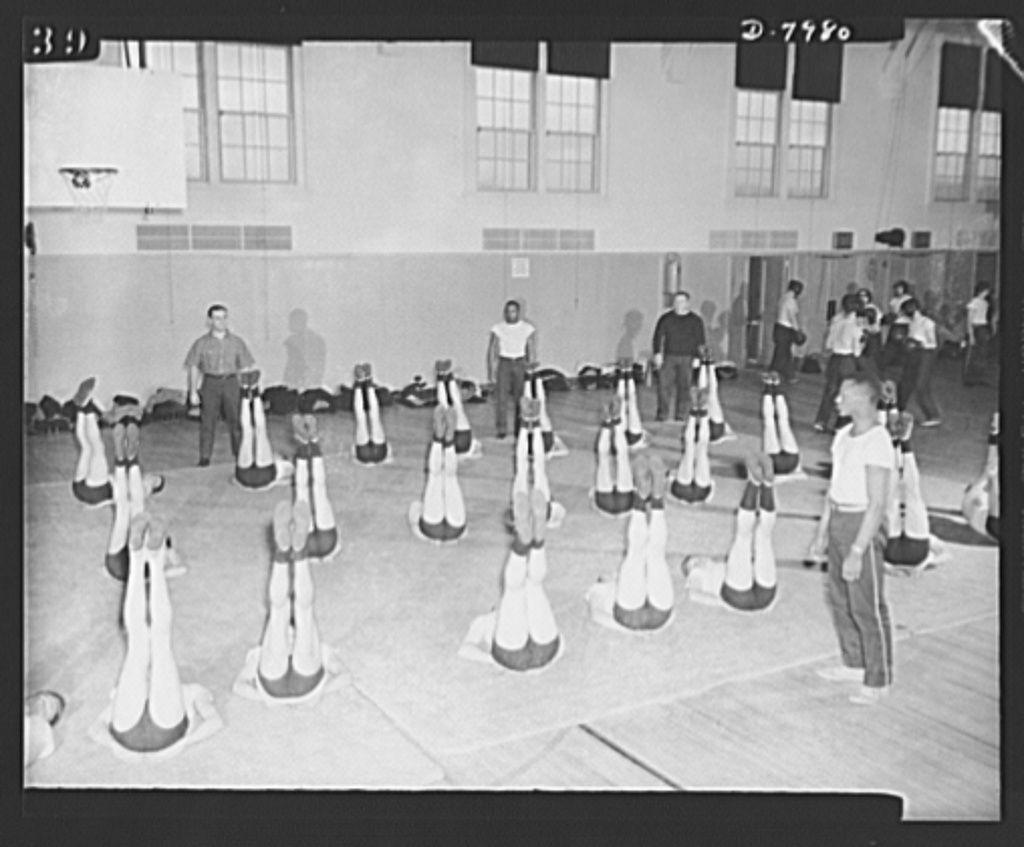 Eulance Peacock, member of the 1930 American Olympic Team and co-holder with Jesse Owens of the world's 100-yard dash record, leads a class in sitting up exercises at Manhattan Beach Coast Guard training station.