Chateau De Alik To Expand With Seafood Restaurant, Market On Coney Island Avenue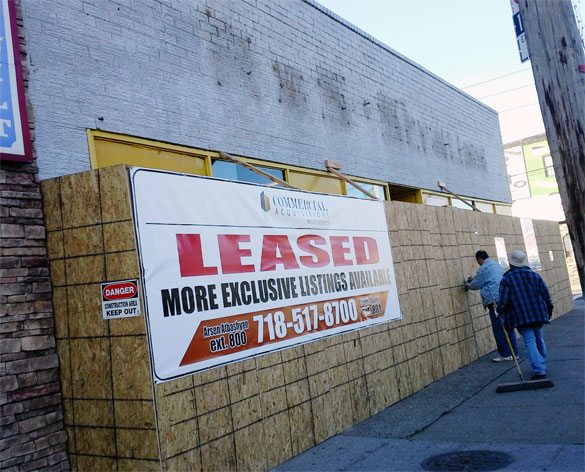 The owners of Chateau De Alik (1223 Avenue U) are getting fishy with a new project: Chateau Lagoon, a new seafood restaurant and market heading to Coney Island Avenue.
But don't think for a second it's going to be much like their current French-infused location.
"It's a different type of restaurant. It's a different theme," said Joseph Shafie, one of the partners. "There's going to be seafood, slash fish market, slash this, slash that. Everything has to do with seafood only."
In addition to a seafood restaurant and fish market, there'll be a large sushi bar. The market will also sell fish smoked in-house.
How will they fit it all? Well, they're taking the huge space at 2570 Coney Island Avenue formerly occupied by R & S Strauss Discount Auto that closed when the national chain went bankrupt in June. The space is 5,000 square feet, and the restaurant owners signed a 10-year lease, according to Arsen Atbashyan, the CEO of Commercial Acquisitions Realty Services, who brokered the deal.
"We started marketing it for retail use and, considering it was an auto part store, we offered it to Pep Boys. But they passed on it because it was too small and no parking," Atbashyan said. "And then we had this restaurant looking for space on Coney Island Avenue and it just seemed like a perfect match."
Pep Boys' loss is our gain – but we'll have to wait. Chateau Lagoon won't be open until late spring at the earliest, Shafie said.