Chashama—Showcasing Emerging Artists In Vacant Real Estate Space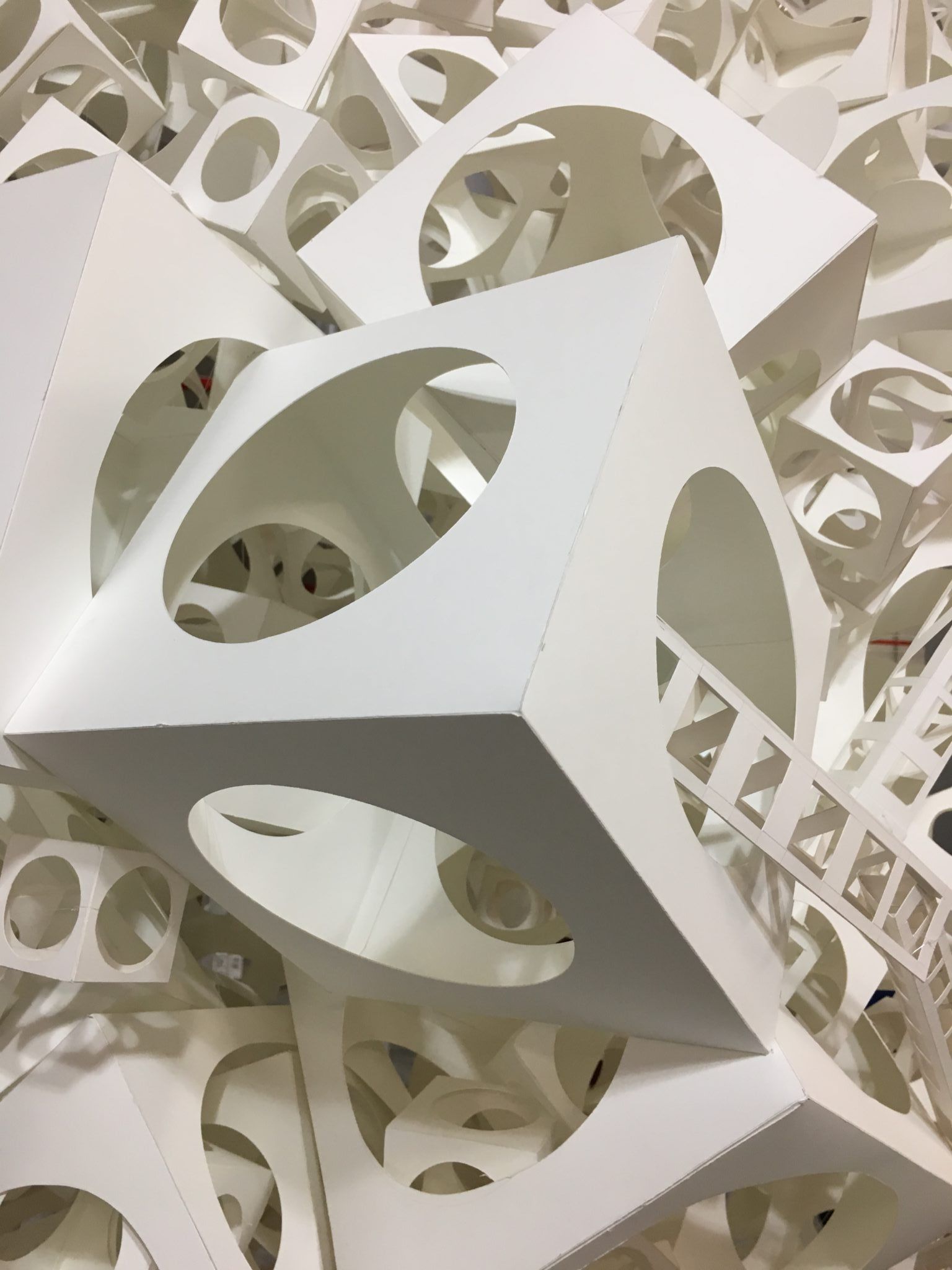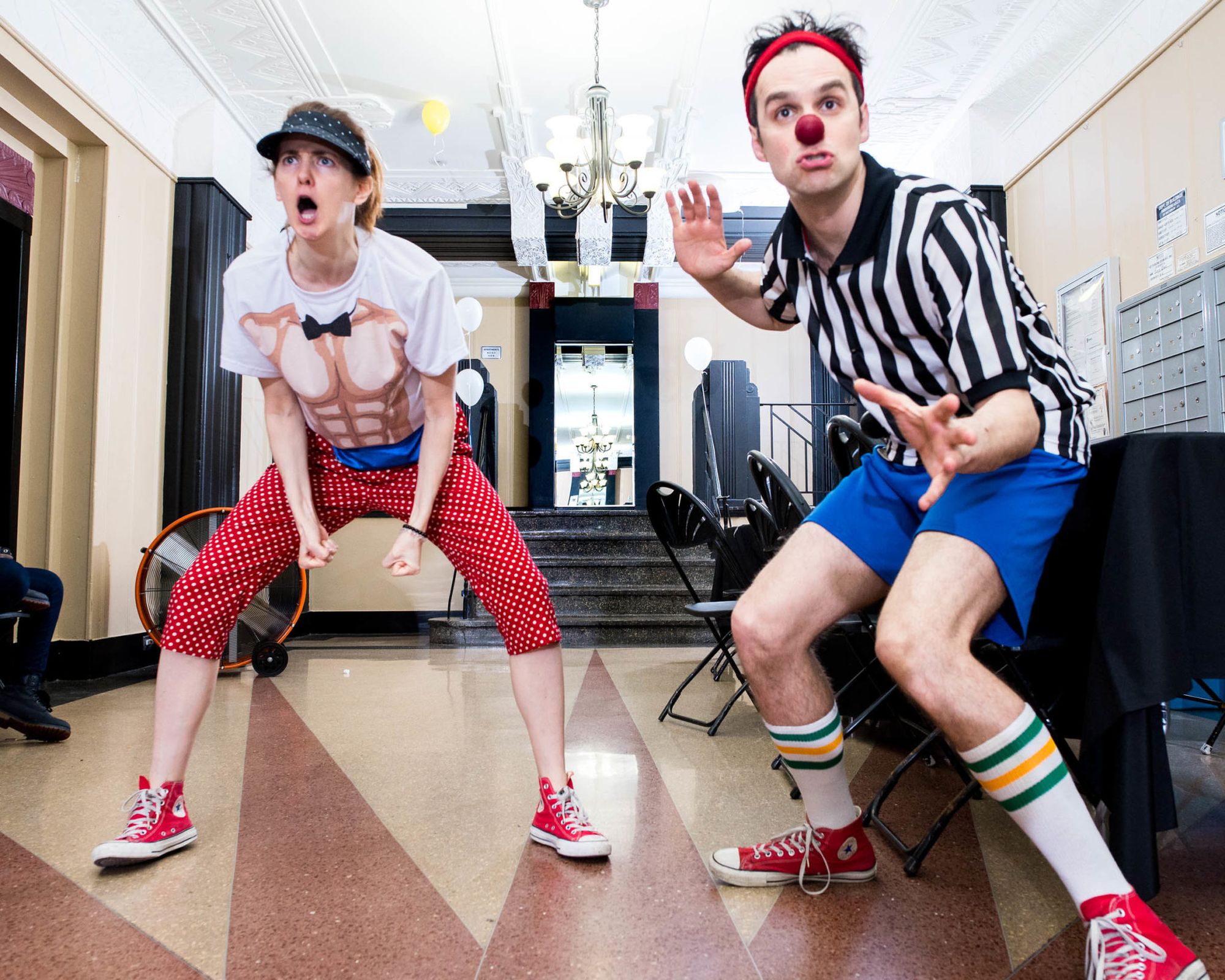 Mr. and Mrs. Clown were on hand to welcome springtime at a party the artist support group Chashama threw at one of Shamco Management's Flatbush apartment buildings last Saturday.
It marked the first time that Chashama, which has been persuading commercial property owners to make vacant spaces available as gallery locations since 1995, staged an event in a residential setting. It was also evidence of the non-profit group's initiative to find more Brooklyn locations to showcase emerging artists.
A week before the Flatbush party, Chashama launched its inaugural exhibition in a 7,000-square-foot retail space at 470 Vanderbilt Avenue in Fort Greene. The ground floor space, featuring six storefront windows that allow 24/7 viewing of the artwork inside, has been temporarily donated by RXR Realty.
"We are on a month-to-month letter of agreement," explained Anita Durst, Chashama's founder and artistic director. "We know that the property owner would like to rent the space, and once he rents it, we leave. That is how we work."
According to RXR's Alexandra Budd, the company "worked closely Chashama to activate 470 Vanderbilt's vacant retail space, creating a destination for artists to showcase their work on a highly visible corner." Budd said "the organization looks forward to making vacant spaces engaging and open to the community throughout RXR's portfolio."
The current exhibition, on view through May 7, features the works of Derek Frankhouser and Stephanie Beck. Frankhouser's animation and installation work is a stew of psychedelic imagery, science fiction imagination, and conceptual art iconoclasm steeped in a broth of neuroscience. Beck's installations feature modular units grouped to explore the connections between architecture and nature.
Chashama will mount at least one more exhibition at the site. "Bigger, Bolder, Better," curated by Jaynie Crimmins, Christina Massey and Etty Yaniv, will feature the work of 15 female artists and will be on view from May 26 through June 19. Crimmins' contribution to the exhibit consists of shredded junk mail, much of which is printed with metallic ink and cannot be recycled, used to create elaborate textural sculptures.
The space at 470 Vanderbilt isn't Chashama's first appearance in Brooklyn. Besides transforming unused real estate into spaces for exhibitions, the group also partners with property owners to secure workspace for artists. That includes almost a hundred visual art spaces in Sunset Park's Brooklyn Army Terminal, where they hold an open studio event annually in conjunction with Open House New York.
"We charge about $1/square-foot for our work space. We pay the electricity, the insurance, the cleaning, the upkeep of the space. That charge to the artist covers that and our administrative cost," Durst said. Chashama currently has about 400 applications from artists for work or presentation space, but continues to accept and process new applications through their website.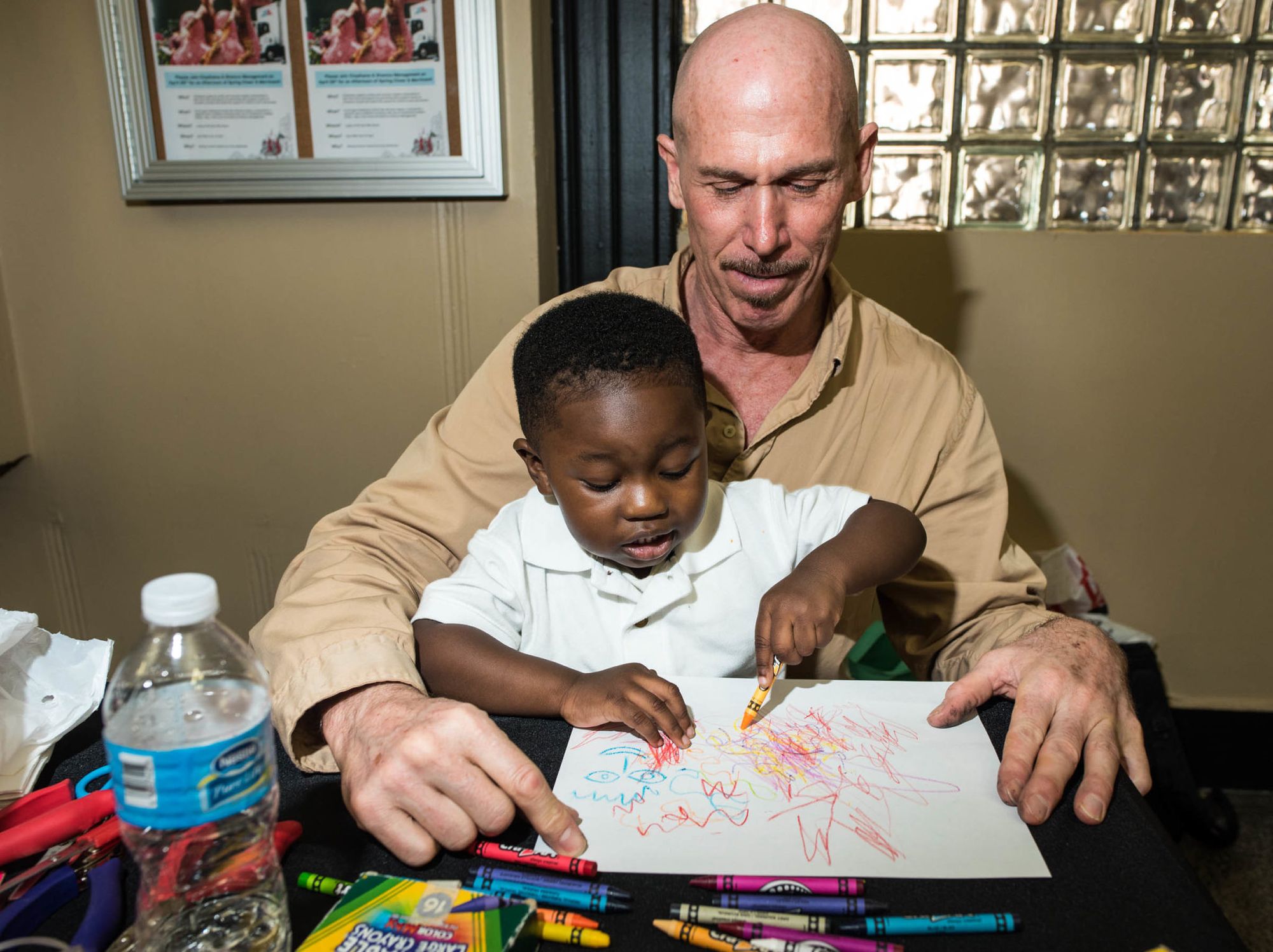 While Brooklyn has been well-represented in Chashama's list of work spaces, past exhibition events have been centered in Manhattan. That may be changing, Durst said. "Right now we are having a lot of property owners in Brooklyn reach out to us." The group has also actively started searching for suitable exhibition sites in the borough.
"We could take almost any space," said Durst. "Our spaces range from 300 square feet to 60,000 square feet. We require it to be up to code. We've gone in and fixed up spaces a little bit, put walls in and electric. But to do that, we need to have a longer term commitment."
Along with finding commercial spaces in Brooklyn, Durst is enthusiastic about the possibilities of residential sites as well. "We're very excited. The party we did with Alan (Shamah, of Shamco Properties) is a new program," she said. In addition to the clown couple, artist Roy Secord hosted workshops for kids in the building and guitarist Francis DiDonato provided music.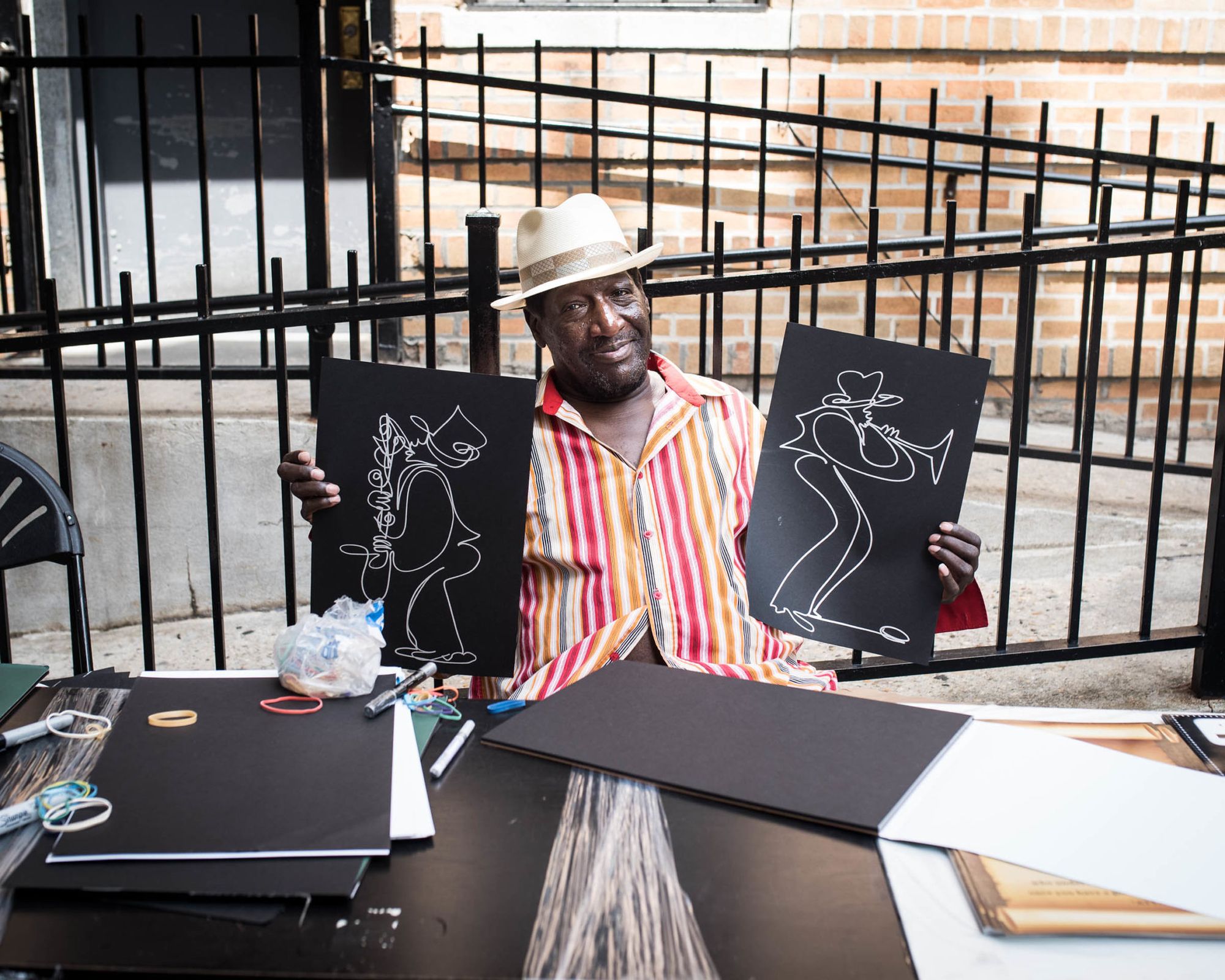 Perhaps most intriguing was Sir Shadow, the self-proclaimed "Master of the Flow." Without lifting pen from paper, he executed surprisingly complex line-drawings with a single stroke and then composed an original poem to accompany each image.
"I'm really excited to bring art to a community that might not be able to have contact to these artists otherwise," Durst said.
Interested property owners can contact Chashama through the organization's website.