Who Is Charles Ragusa, 47th Assembly District Leader?
Earlier this week, we profiled Billy Thai, a new face on the ballot for male district leader of the 47th Assembly District, who is challenging incumbent Charles Ragusa. But who is Ragusa? And what issues does he stand for?
The state committee member  — who is running for reelection — says he has been helping his community for more than 50 years, since he was 10 years old, according to a press release sent on behalf of Ragusa.
After graduating with a Master's Degree in public administration from New York University, Ragusa worked as a teacher and dean at Boys & Girls High School in Bedford-Stuyvesant, and was elected to the district leader position in 1982. His long time friend William Colton (they go back 40 years!) was his campaign manager.
Ragusa says his main goal has always been to be inclusive for everyone in the community. The United Progressive Democratic Club, of which he and Colton members, has always been welcoming to everyone and all new residents and neighbors, he said.
Colton's club touts the swearing in of Nancy Tong as female district leader — while other districts with larger Asian populations have not elected any Asian American officials — as evidence of its inclusion of Asians in the political process.
As a former teacher, Ragusa expressed concern in maintaining the prestige of New York City's specialized high schools, a hot button issue for southern Brooklyn's Chinese immigrant community, which sees these schools — and the admission test — as a path to prosperity.
"The standards should not be lowered to drag everyone else down. There are many great schools around. Stuyvesant, Brooklyn Tech, Bronx High School of Science, and Staten Island Tech, among others, should be kept the way they are," he said. "I will make sure to continue to fight for keeping these schools great and advancing the community by encouraging everyone to keep working harder."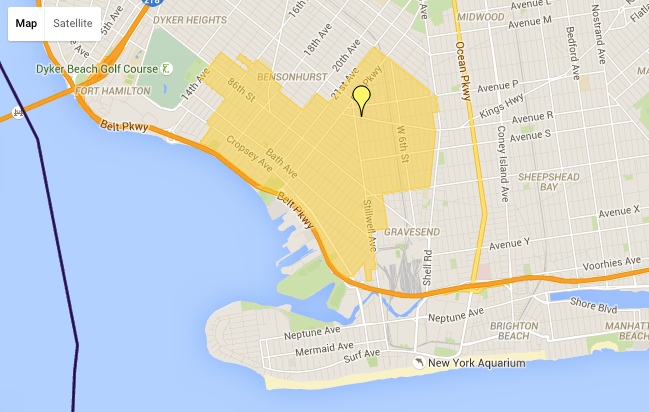 On the environmental front, Ragusa says he's had a role in shutting down the illegal Shore Parkway incinerator in 2005. Currently, Ragusa he serves as co-chair of Colton's Anti-Waste Task Force, with his partner District Leader Nancy Tong fighting against the Southwest Brooklyn Waste Transfer Station — an effort to protect residential and recreational areas in Bensonhurst and Bath Beach.
"Our neighborhood team of Assemblyman Bill Colton, District Leader Nancy Tong and Councilman Mark Treyger and I must remain strong and keep uniting the people in the community." said Ragusa.
State committee members, or district leaders, perform a variety of civic duties including selecting judges and helping to nominate who runs on the Democratic Party ticket. Each district has one male and one female committee leader.
The election for district leader takes place on September 13.
Clarification [June 11, 5pm]: An earlier version of this article indicated that the information was based on a press release from Colton's office. It was sent on behalf of State Committee District Leader Charles Ragusa.