Brighton Beach Box Bandit Busted By Council Candidate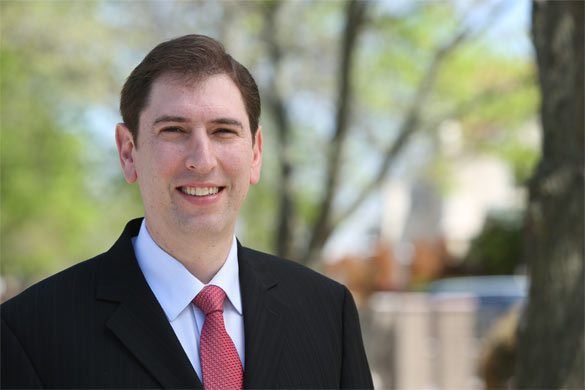 (I wish there was a synonym for candidate that began with "b" so we could have really rocked that headline, but…)
A notorious package thief who has been nabbing UPS and FedEx deliveries in Midwood and Marine Park all summer was busted thanks in part to the efforts of City Council candidate Chaim Deutsch, the Flatbush Shomrim and concerned citizens tired of being victimized.
According to a press release, the thief in question had been walking up to people's homes with a clipboard in an effort to appear official. He would then scoop up packages from houses where no one was home and place them in his truck.
The press release went on to explain how Deutsch helped catch the crook:
Chaim Deutsch, founder of The Flatbush Shomrim, received a frantic call from a woman vacationing upstate. She told Mr. Deutsch that as she was expecting packages to be delivered to her home, as well as being a victim two weeks prior, she decided to monitor her cameras from upstate NY. To her amazement, there was the thief removing packages from her porch. Mr. Deutsch immediately contacted a member of Flatbush Shomrim to locate the thief while also alerting the NYPD.
The responding Flatbush Shomrim member immediately began a canvass of the area. Within several minutes, he spotted the thief with a clipboard in hand which fit the description exactly. The thief then got into an ambulette vehicle that he was driving and proceeded to leave the scene. The eagle-eyed member on the call then contacted Mr. Deutsch who was on the phone with Captain John Rowell, the commanding officer of the 63rd precinct, who immediately dispatched additional officers. Within five minutes, the responding officers pulled over the ambulette and arrested the perpetrator. In the vehicle, the police recovered six stolen packages and a taser gun. The 70th precinct was also contacted as they too had reports of similar thefts. In addition to the homeowners, UPS and FedEx were also pressing charges. The Flatbush Shomrim and its founder Mr. Deutsch are very proud to have been able to assist the community in apprehending this perpetrator.
Deutsch tells Sheepshead Bites that the culprit was a Brighton Beach resident.