Weekend Service Changes: 9/24 – 9/26/2011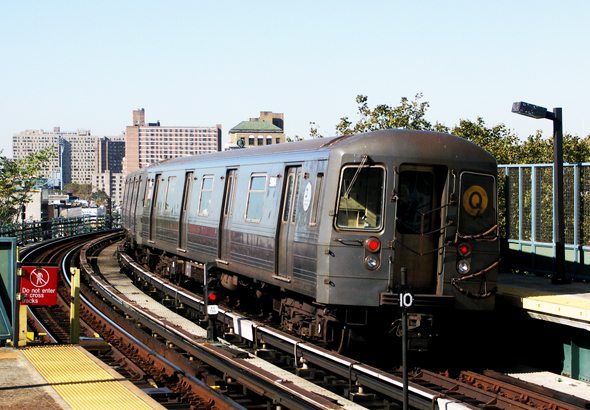 Not only do those of us who are Facebook diehards — particularly those of the non-Sheldon Cooper variety — have to contend with interface changes on the social networking site as daunting as the transition from riding a mule to manning the space shuttle Endeavor, subway riders between Saturday and Monday morning must also deal with the age-old inconvenience we call Weekend Service Changes.
Just in time to make your commute only slightly less hellish than walking barefoot on coals, we received the following notice for changes in service, including updated travel alternatives, for the Q line this weekend:
12:01 AM Sat to 5 AM Mon, Sep 24-26
No Q trains between 57 St-7 Av and Prospect Park.
Travel alternatives:
For service between 57 St-7 Av and Atlantic Av-Pacific St, take the N or R.
For service between Atlantic Av-Pacific St and Prospect Park, use free shuttle buses.
Just FYI: I've been riding the subways for around 23 years now, and I cannot remember a single period of time, during my entire history of riding the Brighton line (back when it was the D local / Q express, before it became the Q local / B express [Ed. – Don't forget the Q local / Q express!), when there have not been service changes, and interruptions, and all-around inconveniences.
So I'm wondering: When will all the trains and tracks be fixed forever?