Celebrating 8 Years Of Vegan Comfort Food At The VSPOT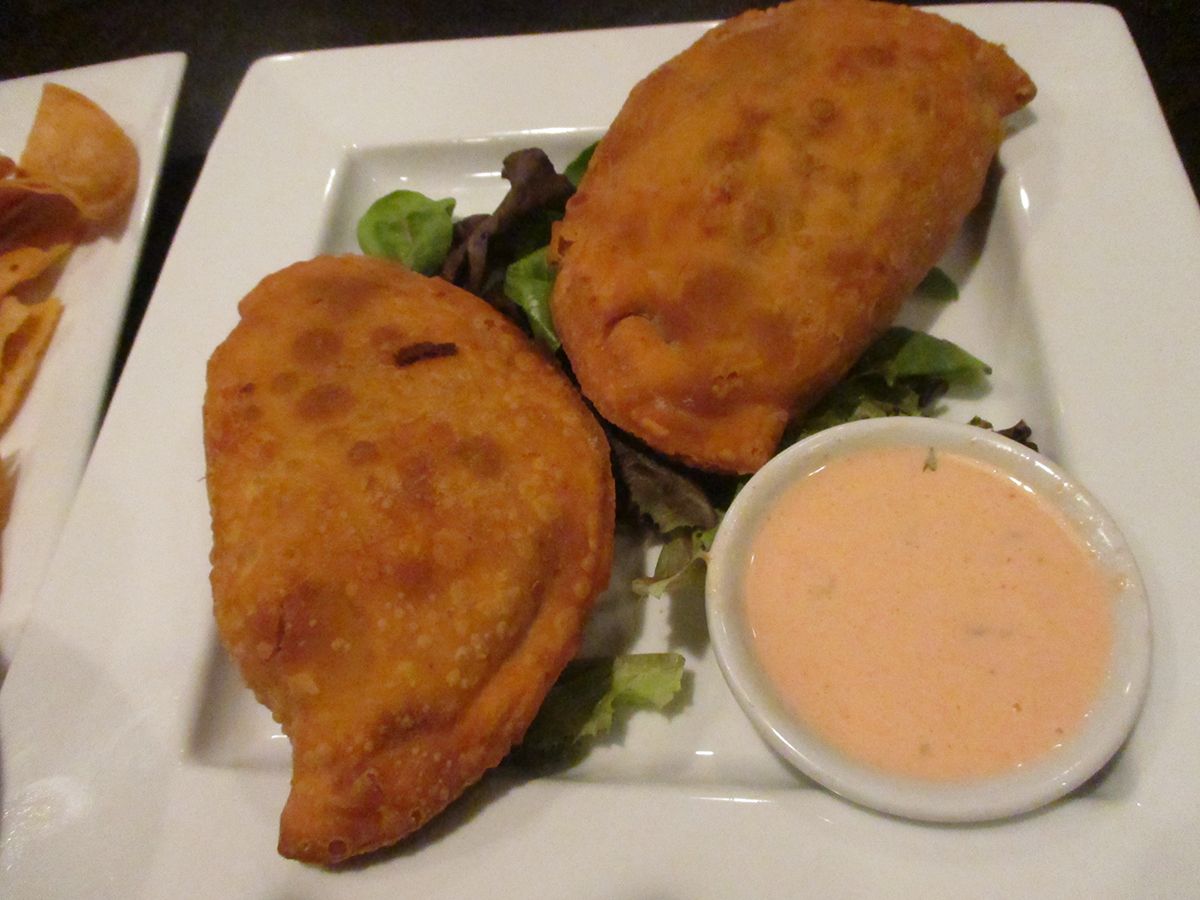 Eight years ago this month, a combination of proximity and dedication to the vegan lifestyle inspired Dan Carabaño to partner with his brother Alex Carabaño and open Park Slope's only vegan restaurant specializing in Latin cuisine. Dan, who had been living in Sunset Park and teaching at Brooklyn Tech in Fort Greene at the time, took notice that there was no place in the up-and-coming area where he could find a full vegan menu. And that inspired him to open his own 100% vegan restaurant with some elements of his Latin upbringing.
Steve Simicich, a longtime friend of the Carabaño brothers, joined the partnership in 2011. While Alex and Dan take care of all of the in-house food and beverage needs, Steve heads the marketing and  advertising, in addition to coordinating all of the fun off-premises events such as Summer Screen (Brooklyn's free film and concert series), where they are vendors.
One generally does not associate vegan food with comfort, but the menu at The VSPOT may be able to convince you otherwise. The brunch menu on the weekends, for instance, offers a vast selection of delicacies from breakfast empanadas to vegan pancakes with vegan butter.
"Vegan brunch is a hard thing to find," Steve says. "Burritos, pancakes, breakfast tacos. Our brunch menu alone definitely stands out."

The menu the rest of the week is just as satisfying. This hearty Philly cheese empanada is filled with homemade seitan, vegan mozzarella and cheddar cheeses, mushrooms, onions, and green peppers and a side of vegan mayo dipping sauce.

The house-made cashew ricotta, which is served on the warm portabello salad, is flavorful and creamy, perfectly complementing the grilled mushrooms, sautéed onions, and candied pecans.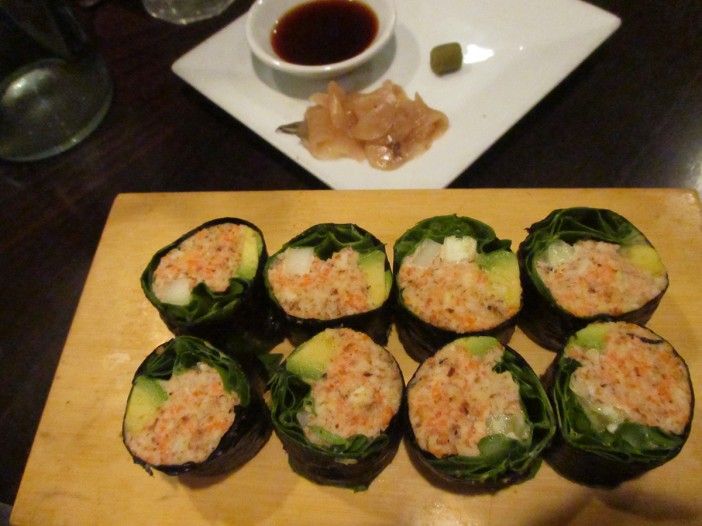 The raw nori rolls are filled with a ginger-almond pate, avocado, spinach, carrots, and cucumber with a side of nama shoyu, pickled ginger, and wasabi. It's an inventive take on the classic nori roll, full of flavor and texture, and definitely a house specialty.

Who doesn't love guacamole? The VSPOT offers their freshly made guacamole with either house-made gluten free corn chips (pictured here) or their famous tricolor tortilla chips.

The generous side portion of macaroni and "cheese" is both gluten- and soy-free, made with organic quinoa pasta, vegan cheddar cheese, and cherry tomatoes. Vegan cheesy goodness.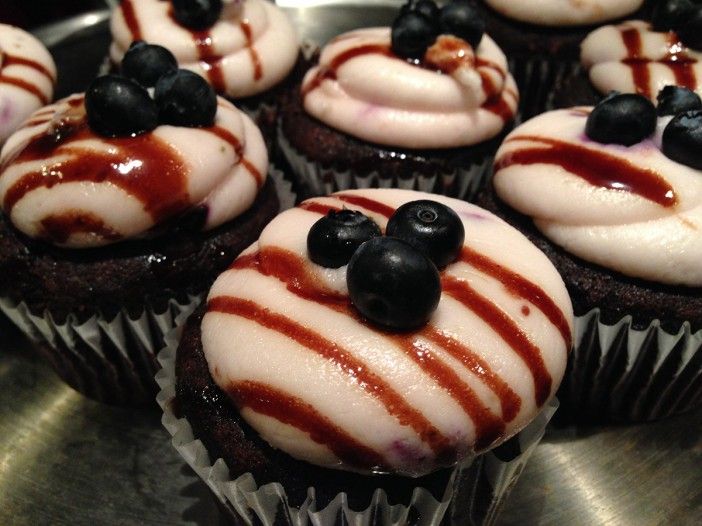 These decadent cupcakes are supplied from the Brooklyn-based Clementine Bakery.
In addition to the fresh and healthy savory dishes, The VSPOT also offers fresh-squeezed juices with additions such as flaxseed, maca root, spirulina, and protein; as well as vegan smoothies, milkshakes, and this nutty, house-made raw almond milk with agave and cinnamon.
Recalling the past few years, Steve says that The VSPOT menu has evolved to focus more on Latino cuisine and tells us that "the recent addition of a full liquor license has been a big change."
They're hoping the addition of the full liquor license will bring in a later clientele, since 5th Avenue has more of a night life now than it's ever had.
That, combined with eaters who are curious about the cuisine, means they're welcoming more meat-eating customers, as well.
"The general public's knowledge and openness to vegan food has changed so that now we have many more non-vegan/vegetarian customers than before," he says.
In addition to being 100% vegan with many gluten-free and soy-free items, The VSPOT is also Kosher certified, so many selections are available for all dietary concerns. And on top of the fabulous and healthy food, they also present a free monthly comedy event which is hosted by co-owner Alex Carabaño, who brings in renowned comedians on the first Thursday of each month.
So what does the future hold for The VSPOT?
"It's really about fine-tuning what he have going," Steve says.
So whether you're a vegan, vegetarian, or neither, stop by The VSPOT to check it out and to wish them a happy anniversary!

The VSPOT is located at 156 5th Avenue, between Douglass and Degraw, 718-928-8778. They're open Tuesday-Thursday from 12-10pm, Friday and Saturday from 11am-10pm, Sunday from 11am-9pm; closed Mondays.