Celebrate Heart Of Brooklyn Veterinary Hospital's Anniversary With 50 Percent Off A Pet Physical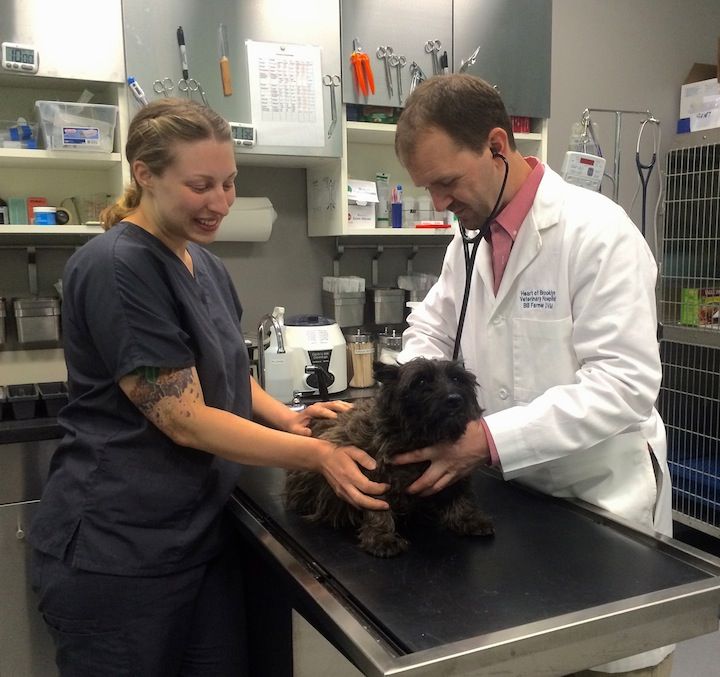 Is your furry friend in need of a physical check-up? Then now is the time to visit the vet because Heart of Brooklyn Veterinary Hospital (775 Fulton Street) is offering a summer promotion in celebration of their one-year anniversary: 50 percent off your pet's next exam, if scheduled on or before August 31.
"We wanted to thank our clients, some of whom I have known for 10 years," said Dr. William Farmer. "We've been so well-received this past year and our staff just really cares. These are people's family members who we're caring for, so we treat them that way."
In the past year, a strong community has formed around the veterinary hospital, said Farmer — so much so that they're expanding hours.
"We've started opening Sundays, and I look forward this year to opening seven days a week," he said. "We also just hired three new staff members in the past few weeks. So this next year, I hope to continue doing more of what we've done."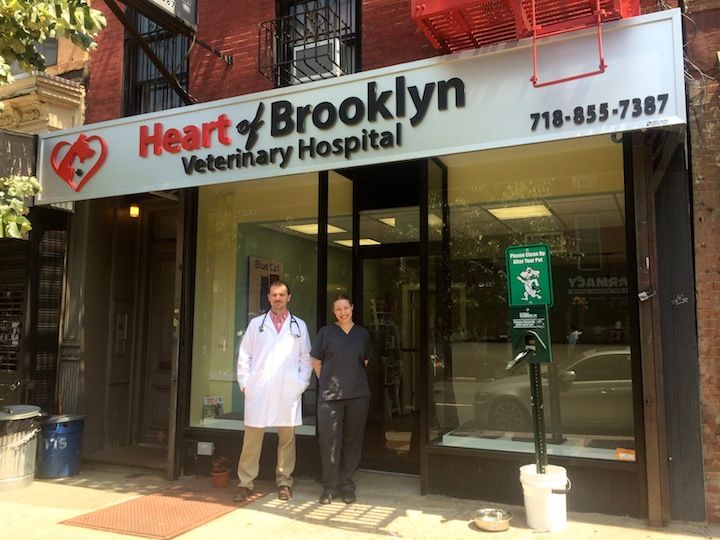 Appointments can be made for any number of reasons, and they will work around your schedule, as well. Drop-off exams are also available on any given day — so you can drop them off in the morning on the way to work, and a doctor will call you during the day to discuss potential treatments.
According to Dr. Farmer, common issues include Lyme disease (if you and your pet have traveled upstate or to Long Island), and the biggest one, he says? Dental disease.
"Brush! It's preventable. It does require daily effort, but the payoff is worth it," said Dr. Farmer. "Dog mouths can be dirty, but cat mouths are especially dirty because they lick themselves. I do a lot of oral surgery. People see the improvement: improved appetite, a willingness to be petted on the head again, and oftentimes it will bring older pets out of their shell."
If you'd like to make an appointment, call 718-855-7387 or email HeartOfBrooklynVH@gmail.com, and be sure to bring this form with you.