Celebrate Black Forest Brooklyn's 1st Anniversary With Beer And Music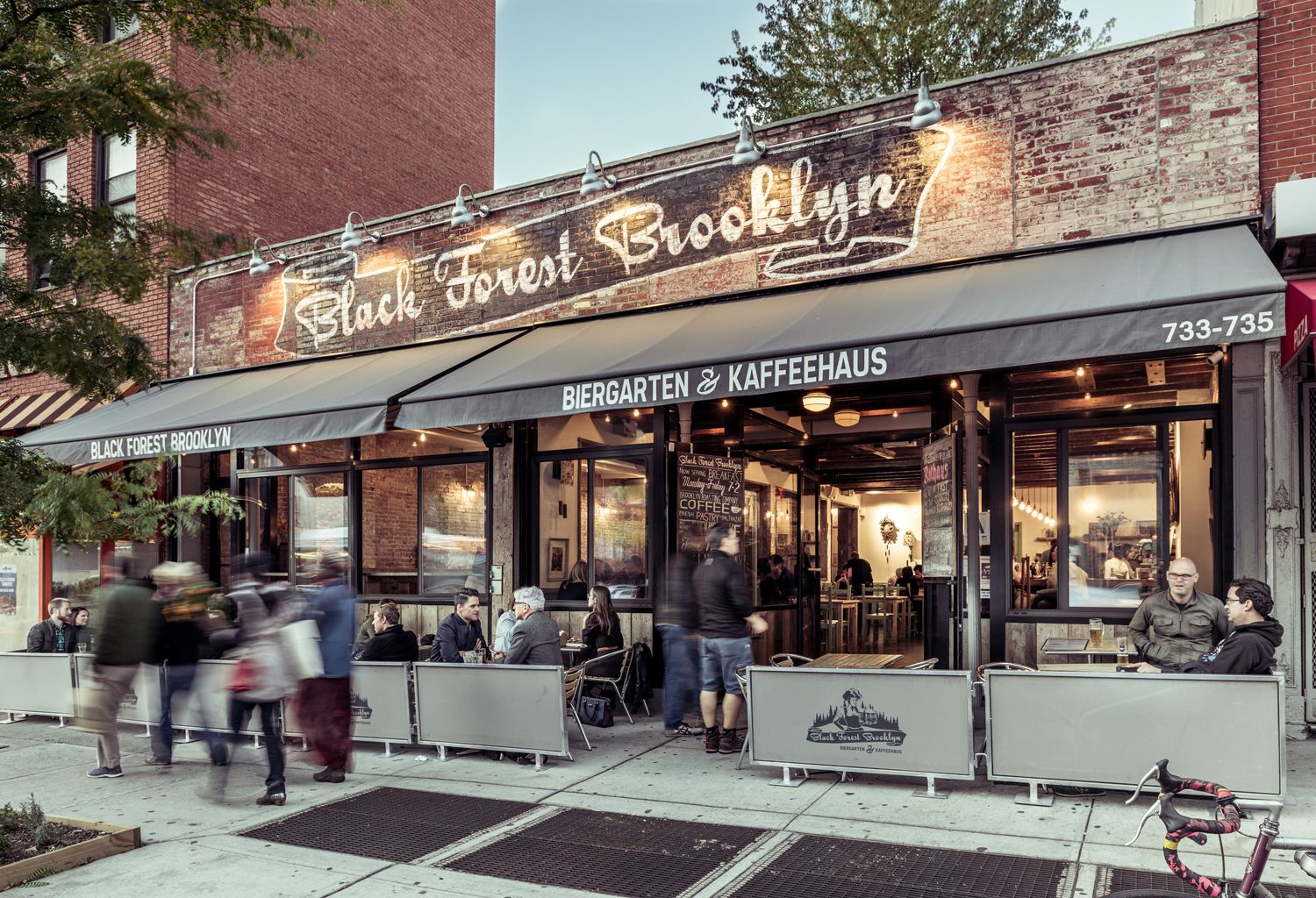 It is traditional to mark a first anniversary with a gift of paper, but in the case of Black Forest Brooklyn (BFB) tradition calls for something more lively — like a big party where all of your closest friends from across Fort Greene and Clinton Hill gather to raise a mug of beer in celebration.
That's the plan for this Saturday, December 6 at 8pm, which is when BFB owners Ayana and Tobias Holler will welcome residents to their home away from home, at 733 Fulton Street.
"We are very excited for the anniversary. We have many of the same guests every day and we are very happy they are supporting us so well and giving us such good feedback," said Ayana. "We're a part of their life which makes the whole experience richer for us, going beyond being a restaurant. There are love stories and life stories here."
BFB itself is the result of a love story, after Ayana and Tobias — both hailing from Germany's Black Forest — met and fell in love in Brooklyn. Opening a German biergarten with regional specialties and German biers on tap was their way of extending their thanks to the community that brought them together, Ayana explained.
Saturday's anniversary party opens those arms even further.
Brooklyn's own Slavic Soul Party will be the featured performers after previously bringing the entire biergarten to its feet during BFB's Oktoberfest celebration earlier this year.
"We wanted the essence of everything good from one year in one evening," grinned Ayana. "They're also very nice people and are from Brooklyn, so we want to support local artists."
Tobias agreed, adding that "the most exciting event that took place at BFB last year for me was the Soccer World Cup. The neighborhood really came together in our restaurant, which was amazing to experience, and the fact that Germany won the World Cup during our first summer we felt was a great omen for Black Forest Brooklyn."
Continuing that sense of competition, the BFB Anniversary Party will also feature a mug-holding competition. Try holding a liter mug full of beer straight in front of you for as long as you possibly can (seriously, it's not easy) and if you hold it the longest, you win both the beer and a gift certificate.
Looking forward to their next years in Brooklyn, Ayana says she hopes that people "will continue to feel that atmosphere that is very comfy, no rush, like a neighborhood living room.
"We're a friendly place with good food," she said. "In Germany, that's what a biergarten is all about."