CBTB Dance Academy Hosts Special Book Reading For Kids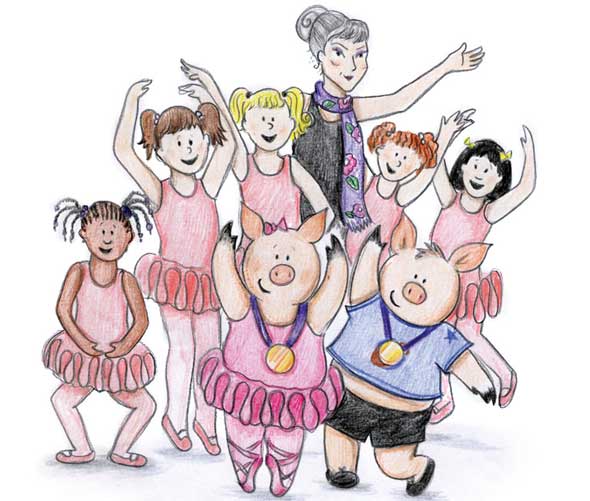 From our friends at the CBTB Dance Academy comes a July 30 book reading at the school, 2085 Coney Island   Avenue between Kings Highway and Avenue R:
Join students of CBTB  Dance Academy and author David Ira Rottenberg for a special reading of his book Gwendoyln, the Graceful Pig. CBTB  Academy dancers will portray main characters from this delightful children's book about a graceful pig who dreams of dancing. In addition to the reading, Rottenberg will sign copies of the book. There will be a brief ballet demonstration afterwards, and the children will then get to dance as well!
Gwendolyn, the Graceful Pig tells the tale of Gwendolyn and Omar-two best friends who have big dreams. Gwendolyn longs to dance ballet, and Omar wants to join the football team. There's just one problem-they're both pigs! How will Natasha Levertov, "the greatest teacher of dance in ze vorld," help them make their dreams come true?
The performance will take place at 3:00 p.m. Seating is limited — call (718) 891-6199 to reserve your spot.