CB6 Committee Rejects Methodist Expansion Plans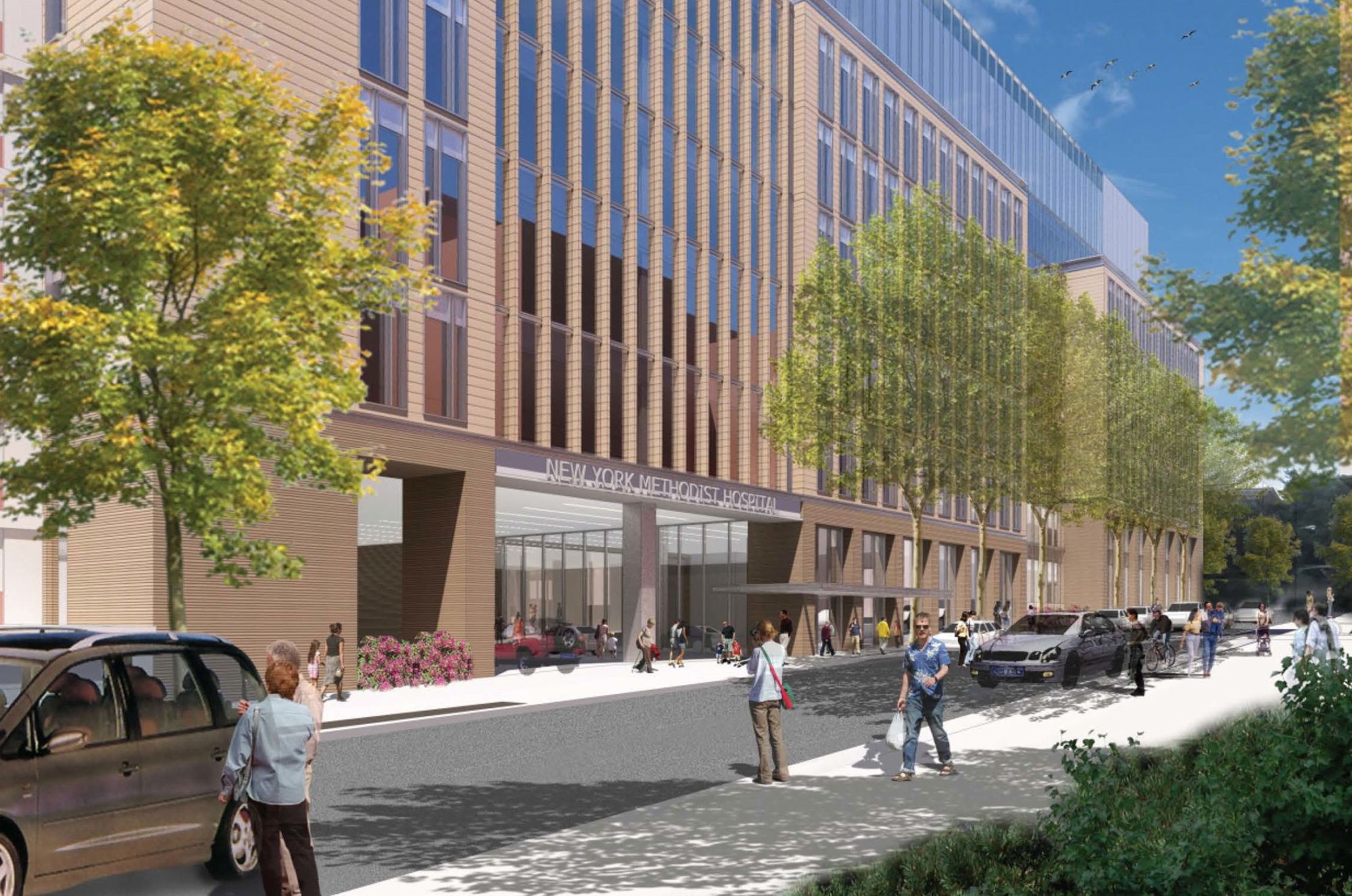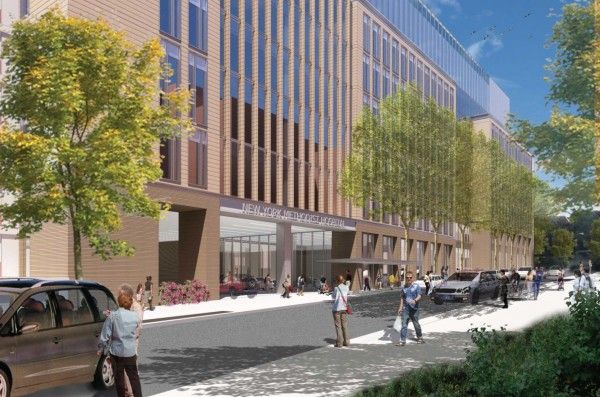 At a packed meeting last night, the Community Board 6 land use committee rejected New York Methodist Hospital's request for a zoning variance to construct a new ambulatory center, called the Center for Community Health, on 6th Street between 7th and 8th Avenues.
The vote is a just recommendation to the Community Board, which will consider Methodist's request at the full board meeting next month, but then even that vote is merely advisory — the Board of Standard and Appeals can take it into consideration, but can ultimately approve or deny the hospital's plans on its own.
The large crowd at the meeting was mostly against the project, and those who spoke voiced concerns about traffic, out-of-scale architecture, and even sewer capacity.
Lynn Hill, spokesperson for Methodist, again noted that they've made changes to the plans based on neighbors' input, and the Brooklyn Eagle notes that she announced additional changes, including closing the pedestrian entrance at 6th Street and 8th Avenue to patients during the day, keeping it only open to employees to ease traffic.
Some of our local representatives have now voiced support for the expansion, including Assemblymembers Joan Millman and Jim Brennan, and Councilmember Brad Lander, who DNAinfo notes was at the meeting, and said he supports the plan in part because he's seen what a lack of planning has done for Long Island College Hospital, and thinks that if the hospital and the community can work together, they can make the plan work.
Preliminary drawing via NYM