CB 2 Narrowly Approves Greenmarket Expansion on Washington Park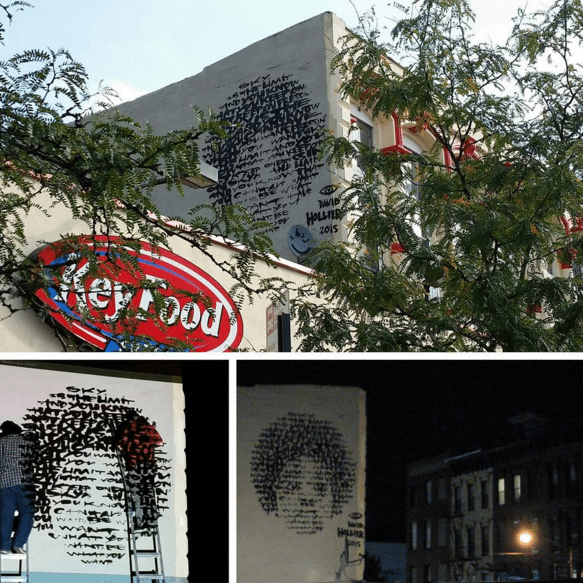 The Fort Greene Park Greenmarket will soon expand north on Washington Park, following a close vote last night by Community Board 2.
While residents on the north side of the park welcome the move, Washington Park block residents protested the greenmarket expansion at last night's meeting, citing persistent parking problems, noise pollution and rodent control issues. Council Member Laurie Cumbo voiced cautious approval of the expansion, but urged the board to consider other locations for the greenmarket. The board ultimately voted to approve the proposal by a margin of two votes.
The expansion will not increase the number of vendors at the greenmarket, but will allow them to spread out further north toward Myrtle Avenue.
Washington Park residents at the meeting said they felt the board ignored their concerns about the lack of parking on Saturdays and the noise from vendors' trucks idling all day.
Board member Andrew Lastowecky said he had toured the farmers market the past three Saturdays and had noted spaces for parking around the greenmarket and did not see trucks idling.
"I live there, don't lie to me," block resident Ted Panken said.
Washington Park neighbor Wyatt Cheek, whom Cumbo invited to testify about block residents' concerns, said he felt that the committee did not hear all the information it needed to make a decision.
"There are no other markets on residential streets," Cheek said.  "I feel we are looked at as rabble-rousers, not residents with legitimate concerns."
"This community board takes its actions seriously and weighs the needs of individuals and small groups against the needs of the whole," board member John Harrison said.
"I go to the greenmarket every Saturday and I love it," Washington Park resident Donna Sturm said. "But we bear the brunt of it."
"In the summertime, there's an influx of rodents and the garbage doesn't help," she said, noting that she had found a rat outside her front door this past weekend.
A greenmarket expansion may make residents in the Farragut and Walt Whitman Houses feel more included, Panken said, but the board should have considered other locations for the greenmarket, not an expansion.
"Pushing it up 250 feet seems a manufactured reason to do this."