Poll: NYC Voters Support Casinos, Just Not In NYC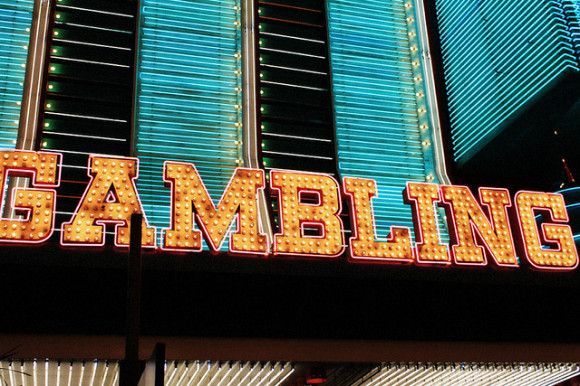 A new poll suggests that a majority of New York City residents support changing the amendment to add seven new casinos somewhere in New York State, but don't want to see it in the five boroughs, the New York Times reports.
The poll, conducted by the New York Times/Siena College, found that six in 10 likely New York City voters said they would vote for the amendment, when asked using the rosy, skewed language that highlights unproven benefits of casino gambling, such as job growth and funding for education. But 50 percent were opposed to seeing a full-scale casino in New York City, with only 42 percent in favor.
The ballot measure that would amend the constitution will lead to three new Las Vegas-style casinos to be created upstate as part of "first phase." The second phase, which will roll out seven years later, will see four more casinos – at unspecified locations. Most observers believe a New York City casino is likely.
The poll also found that voters are fairly well informed about both the positives and the drawbacks of expanded casino gambling:
In the new poll, New York City residents said they expected both positive and negative effects from expanded casino gambling.
Seven in 10 said they thought it was quite likely that the casinos would bring in significant new revenue for government.
"Just in my apartment building alone, twice a month they have buses come and take people to Atlantic City," Albert Perrotto, 55, from Far Rockaway, Queens, said in a follow-up interview. "If they take them to upstate New York instead, it would be a shorter ride, and people would go upstate, and the revenue would come here instead. It makes a lot of sense to me."
At the same time, six in 10 city residents said they thought it was most likely that new casinos would increase societal problems such as crime and compulsive gambling
Quin Stratton, 23, who works for a credit-card processing center and lives in the Bronx, said she supported the amendment but would not want to see a full-scale casino developed in New York City. "If it's in the city, it will attract people who don't have a lot of money, and they will blow their whole paycheck," she said.
"If the casinos are upstate, or far away, it's harder," Ms. Stratton added. "They would have to actually get into a car and would have to make that decision. If it's in the city, then someone who gets off work will walk by and say, 'Hey it's a casino!' and blow everything they just made."
Still, the numbers are a good sign for Governor Andrew Cuomo, who is closely linked with the initiative. As much as 40 percent of the state's voters live in New York City, and the five boroughs are expected to have higher turnout due to the mayoral elections.
Good government advocates, including the Public Interest Research Group and Common Cause NY, continue to oppose the language and politicking of the ballot measure, although a lawsuit to have it reworded has failed.
A Times Union report notes that PIRG is urging media to use neutral language when describing the proposal. Common Cause NY, meanwhile, has put out a bulletin pulling back the veil on the larged pro-casino PAC – NY Jobs Now – which is funded almost entirely by gambling companies.