Cars Banned In Prospect Park During Summer Trial, Officials Say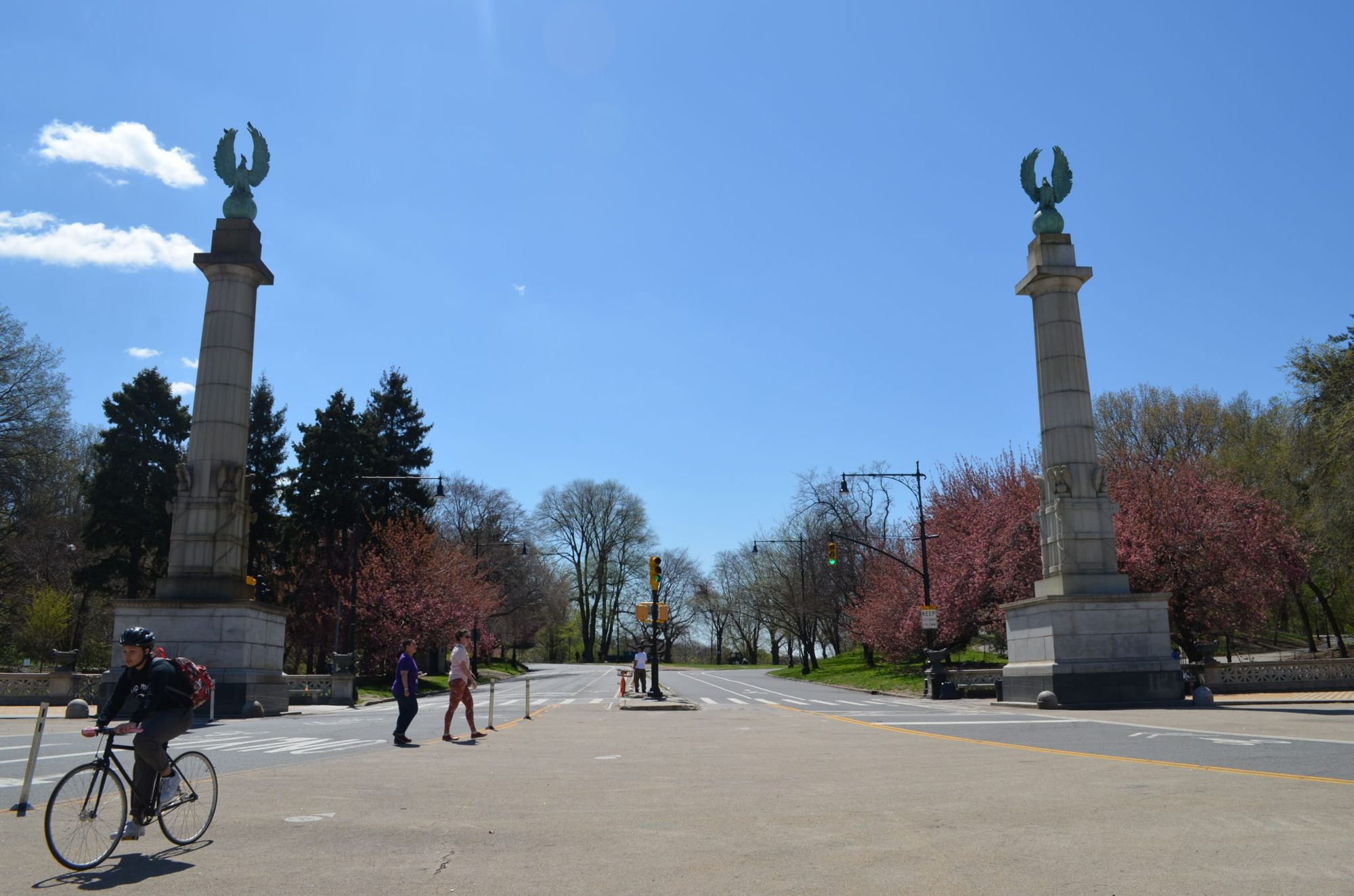 This summer, pedals and pedestrians will rule the road in Prospect Park.
Starting next week, cars will be banned from Prospect Park's East Drive in a trial-run, making the entire park car-free until September, officials announced today.
The East Drive of Prospect Park is currently open to northbound traffic between Park Circle and Grand Army Plaza from 7am to 9am on weekdays (except holidays). But starting on Monday, July 17 until to Monday, September 11, East Drive will close to car traffic, joining the Park's West Drive, which has been car-free since 2015.
Mayor Bill de Blasio made the announcement today, in coordination with the Department of Transportation, NYC Parks, and the Prospect Park Alliance.
"Cyclists, joggers, and pedestrians, young and old, can rejoice during these next couple warmer months in a safer and quieter park," said DOT Commissioner Polly Trottenberg.
In the summer, the park is bursting with pedestrians, joggers, cyclists, and summer camps, said DOT officials. During peak rush hour on summer mornings, there were fewer than 300 vehicles on East Drive but nearly 1,000 pedestrians, joggers, and cyclists, according to DOT data.
Since West Drive closed to traffic, the DOT says the ban has had a negligible effect on travel times surrounding the park — the travel time increase clocked in at less than one minute longer, according to DOT data.
DOT officials plan to monitor the traffic changes around East Drive this summer.
This isn't the first time the car-free Prospect Park idea gathered speed, including a 2015 petition that garnered almost 1,800 signatures. Since then, DOT officials said they've received requests from community members and local officials to expand car-free hours to all of Prospect Park.
"This summer, both sides of Prospect Park will enjoy the benefits of being car-free, a positive enhancement to my continuing efforts toward advancing park equity," said Brooklyn Borough President Eric Adams.