Car Smashes Into Deli On Corner Of 5th Ave And 9th St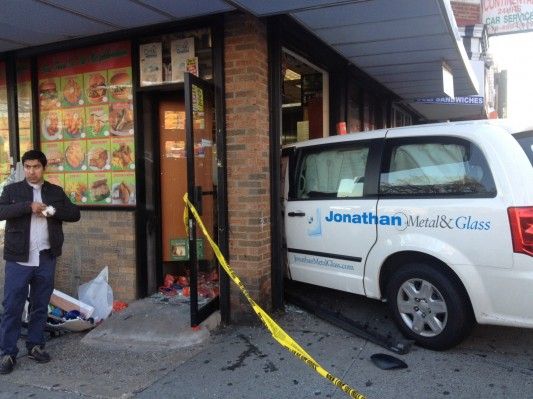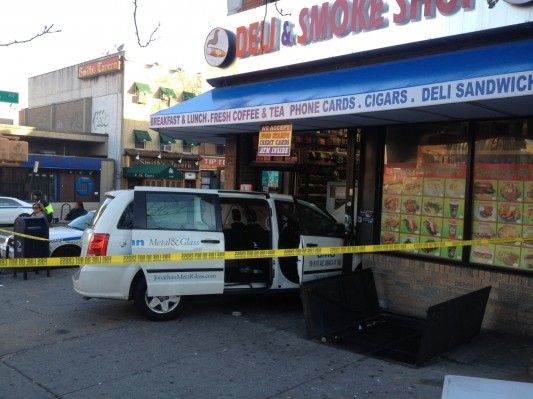 A two-car collision around 6am this morning caused a van to crash through the side of 5th Avenue Deli & Smoke Shop (439 5th Ave at the corner of 9th St).
NYPD tells us that they are still waiting for details from those on the scene, but that there were no fatalities reported.
We'll bring you any updated information as soon as it becomes available.
UPDATE, 8:35am: The FDNY tells us that two people were taken to Methodist with minor injuries following the crash. They were unable to identify if those people were in the vehicles, on the street, or in the shop.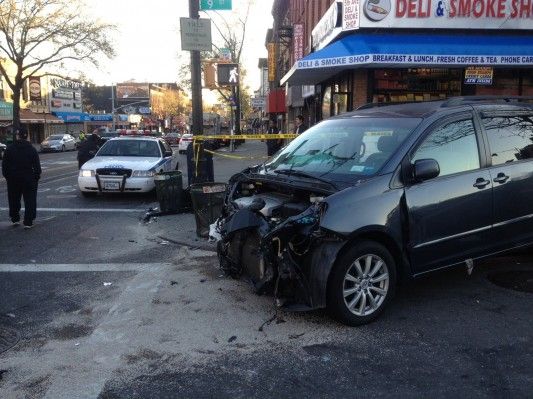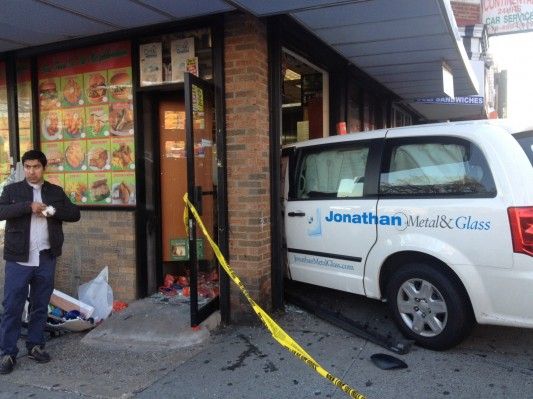 Photos by Jeff Bush