Car Drives On Sidewalk To Avoid Waiting For School Buses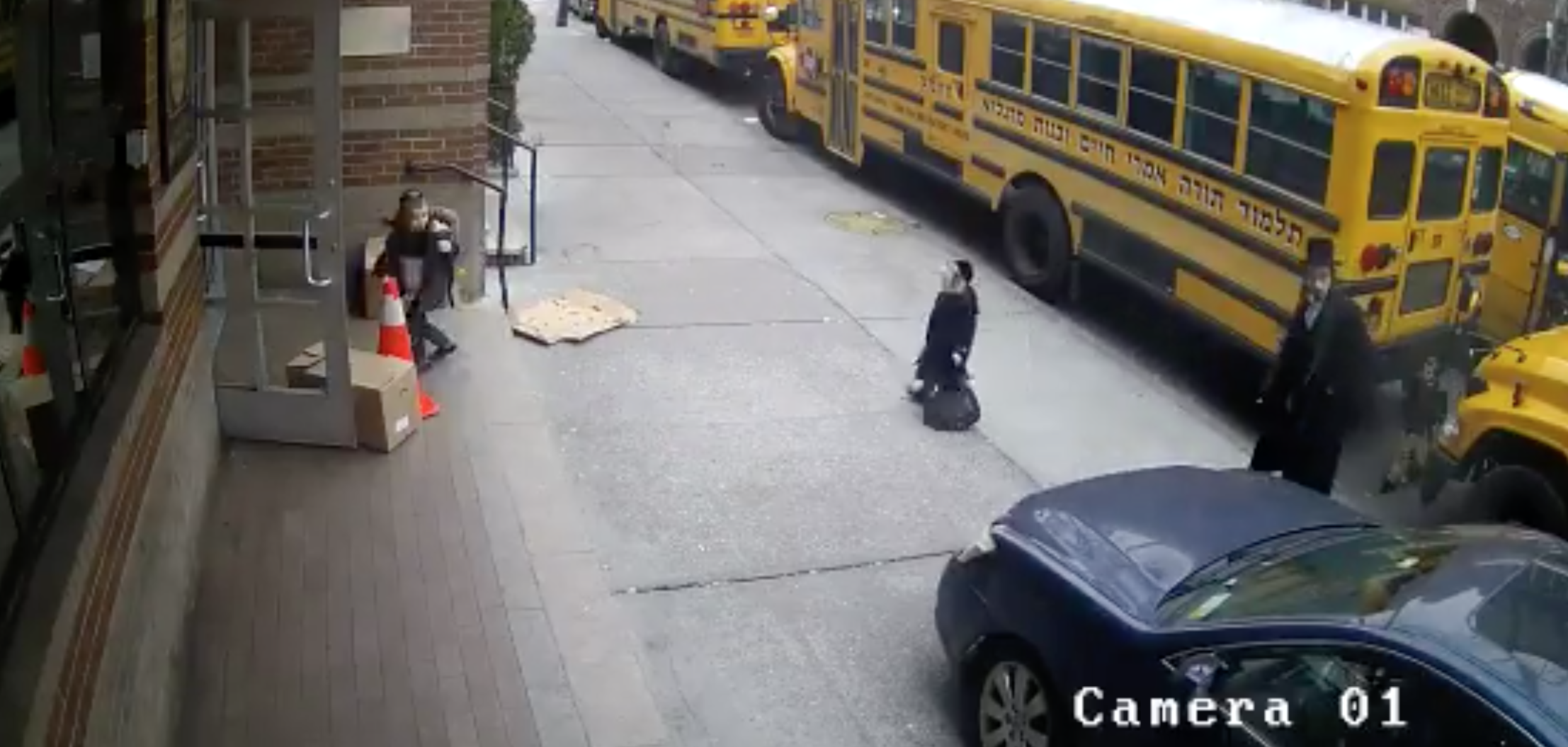 BORO PARK – A car drove onto a sidewalk endangering the lives of children in order to avoid waiting behind school buses.
Yesterday, former Assemblyman Dov Hikind went on Twitter to post a video of the incident, which takes place at Vizhnitz Cheder on 53rd Street in Borough Park. Hikind tweeted he was calling on the NYPD to arrest the driver that was "responsible for the reckless endangerment of children's welfare. All that because he couldn't wait an extra few minutes."
People took to Twitter to call the driver "ignorant" and demanded the driver license be taken away.
"It's hard to imagine a more egregious display of New York City car culture at work," Transportation Alternatives told Bklyner. "Imagine feeling so entitled that you would drive up onto a sidewalk in front of a school while children are present."
NYC Council Speaker Corey Johnson tweeted, "This is difficult to watch. It's reckless, dangerous and completely irresponsible. It's a miracle one of those children wasn't hurt or worse. The City must do everything possible to ensure the driver is held accountable."
Driving on a sidewalk to avoid waiting for school buses isn't something new. In fact, on September 12, a man in Missouri took his car on the sidewalk when a school bus was picking up children. The driver was arrested and charged with leaving the scene of an accident, driving with a suspended license, and violation of a school bus stop.
Bus stop arm violator
Cars running bus stop arms are real & dangerous. This happened this morning in a neighborhood near Henry Elementary School on Bitterfield Dr. If kids were coming towards the bus from these houses, it could have been tragic. If you have any information, contact the Ballwin Police Department. Please please don't ever do this!
Posted by Parkway Schools on Wednesday, September 12, 2018