Car Pinned Under Tractor Trailer At Caton & CIA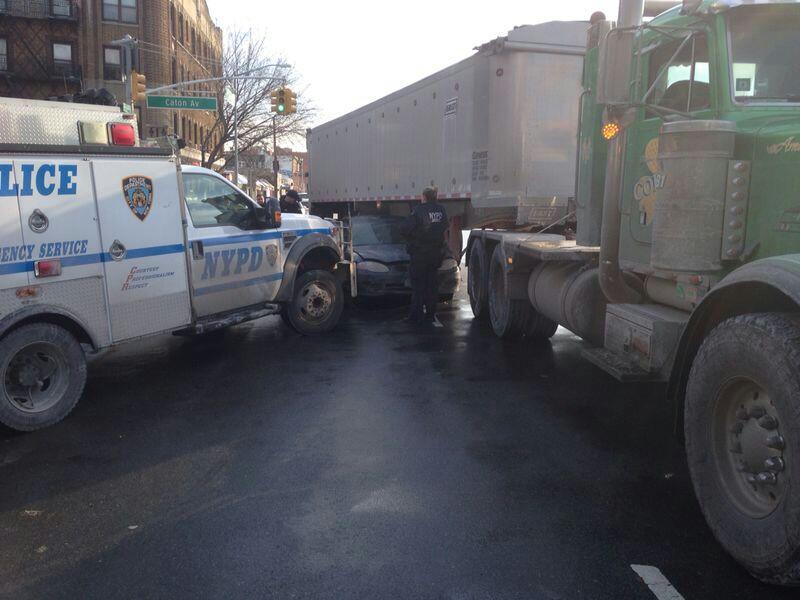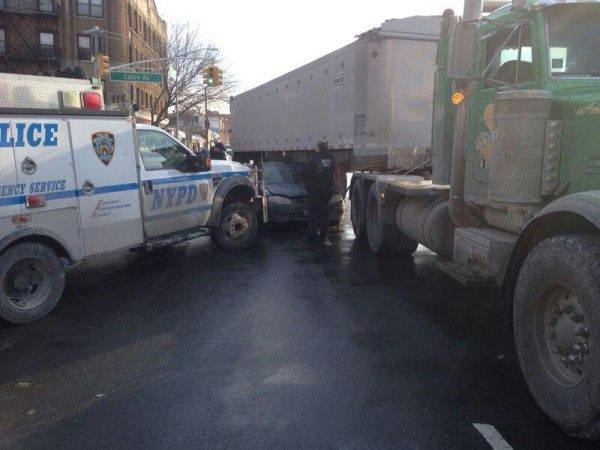 A car and tractor trailer collided at the intersection of Coney Island and Caton Avenues shortly before 2pm, pinning one person, says the FDNY. Firefighters and ESU responded to a call at 1:55pm and used the Jaws of Life to pull one person from the car, who the FDNY says  was taken to Kings County Hospital in unknown condition.
We're hoping the victim will be okay, and will update as we learn more.
Photo via @AlwaysActions