Car Flips On Prospect Expressway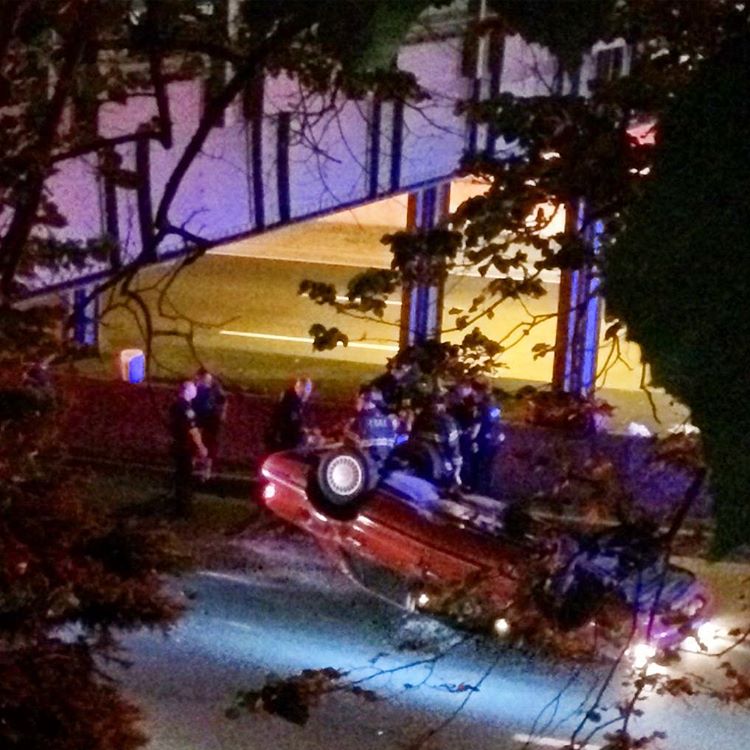 A scary scene overnight on the Prospect Expressway, just under the Seeley Street overpass in Windsor Terrace, as a car flipped over and skidded to a halt on its roof in the middle of the road.
The FDNY tells us that a call came in about the crash at about 12:30am, and that the crash only involved one vehicle. A fire department spokesperson says that one person was injured and taken to Methodist Hospital, but they were unable to provide details on the victim's condition.
Police were unable to provide additional details, and a spokesman for the NYPD tells us that they had no reports of the Highway Patrol's Collision Investigation Squad having responded to any jobs overnight.
Neighbor and Instagram user terracewindsor, who took the photo above, noted that the car's horn continued to blare for about half an hour after the crash.
"Police turned the car over and pushed it to the side of the road with another vehicle, then sweeped the road (with a broom)," terracewindsor wrote, adding that the scene was just about cleared by 1:15am.
We're still looking into it, and will update this post if we learn any additional information. If you know anything about the crash or the victim's status, let us know in the comments below, or by emailing mary@cornernewsmedia.com.