Car Crash Injures Two Pedestrians In Dramatic Scene Near Fifth Avenue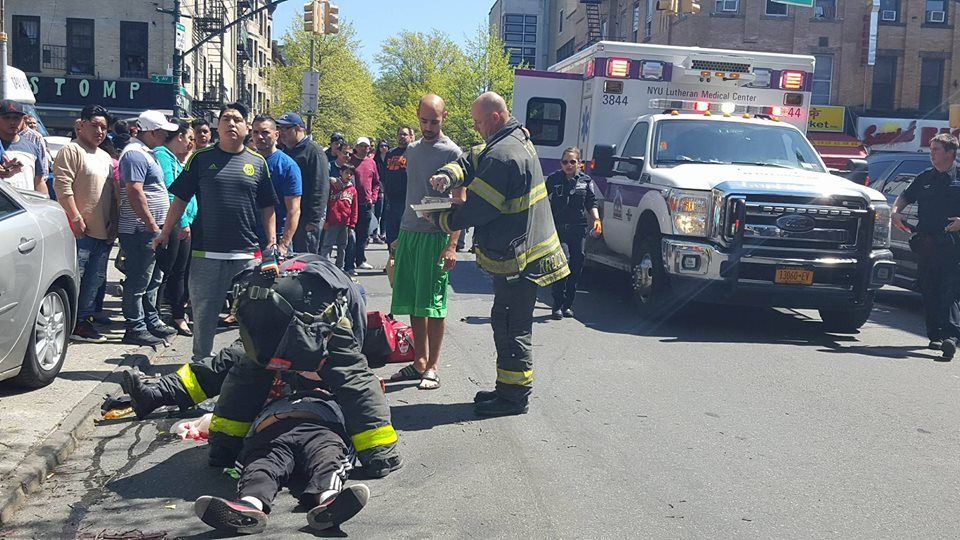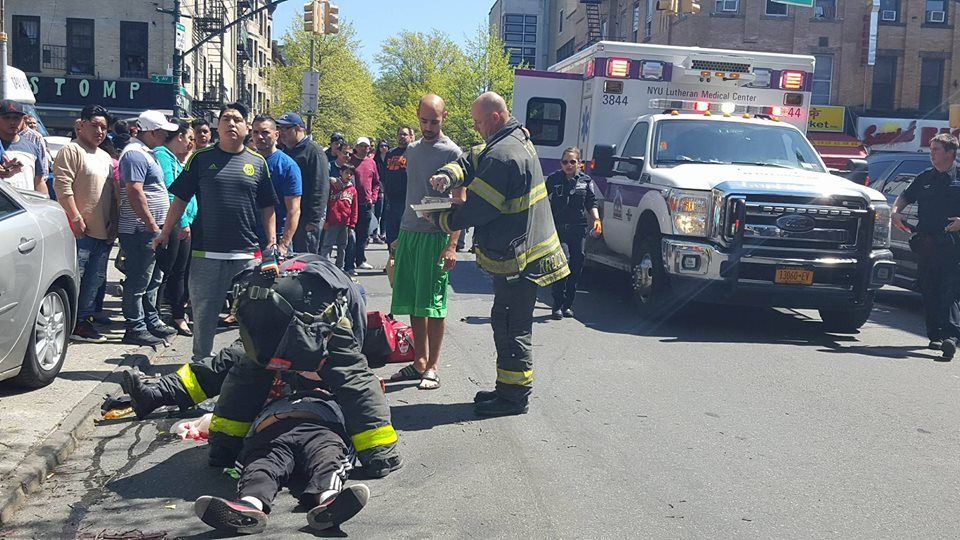 Two pedestrians were injured when the driver of a silver sedan hit them as they walked on 49th Street near Fifth Avenue in the middle of a sunny Sunday afternoon on April 24, shortly before 4pm, said police.
According to the NYPD, "one male pedestrian had a laceration to the head and a female pedestrian had a scratch to their right knee." Both were in stable condition when taken to NYU-Lutheran Medical Center.
The driver was issued two summonses; for what, we are not sure, but we will update with the information when we find out.
Did you see the collision? What happened? Do you feel less safe walking on Fifth Avenue or any other commercial strip?