Candidates Line Up For Lew Fidler's City Council Seat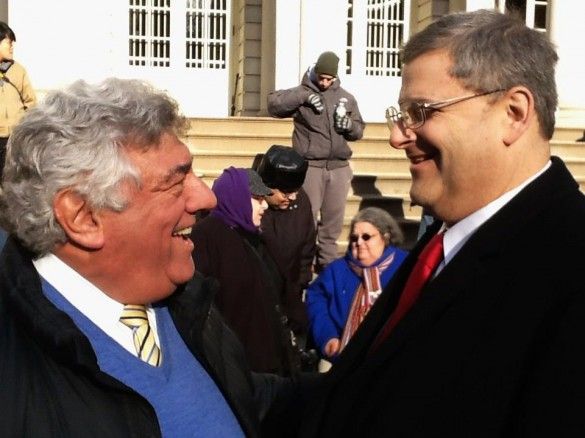 With Councilman Lew Fidler running for disgraced State Senator Carl Kruger's seat, Frank Seddio is hoping to fill Brooklyn's 46th City Council District seat, which would be empty if Fidler wins the special election in March.
"I'm very confident that somebody like Lew would win any district that he has to run in, because he's that kind of hands-on kind of guy," said Seddio to Politicker NY. "I will be putting together a committee pretty shortly, probably focusing on 2013, but if it becomes open, I'm definitely running."
This past weekend, he created a Facebook page for his campaign for the 46th District that serves neighborhoods like Bergen Beach, Marine Park, and Sheepshead Bay.
Seddio is a lawyer, former judge, and the leader for the Democratic party in the 59th Assembly District. And just like Fidler, he is also member of the Thomas Jefferson Democratic Club, a powerful, local political organization.
Of possible contention come election time, Seddio is also a close friend of Kruger's and defended him early on when corruption allegations emerged.
"I know Carl for 40 years. I'm astounded that this whole thing happened. In my wildest dreams, I never believed he would do something like this, but it's happened. He's now resigned and he's not a factor anymore," said Seddio. "It's a sad thing. It besmirches all of us, but it's not a factor anymore."
For the proposed empty seat, Seddio will be up against his goddaughter's mother, Mercedes Narcisse. According to her Facebook page, she is the CEO of Statewide Medical & Surgical who runs a shop on Avenue L.
"I'm the godfather of her daughter, so I know her pretty well. Mercedes always wanted to do this, she sees it as an opportunity," said Seddio. "This is America, everybody gets an opportunity. Good for her."