Can A Superfund Site Be Transformed Into 'NYC's Next Great Park'?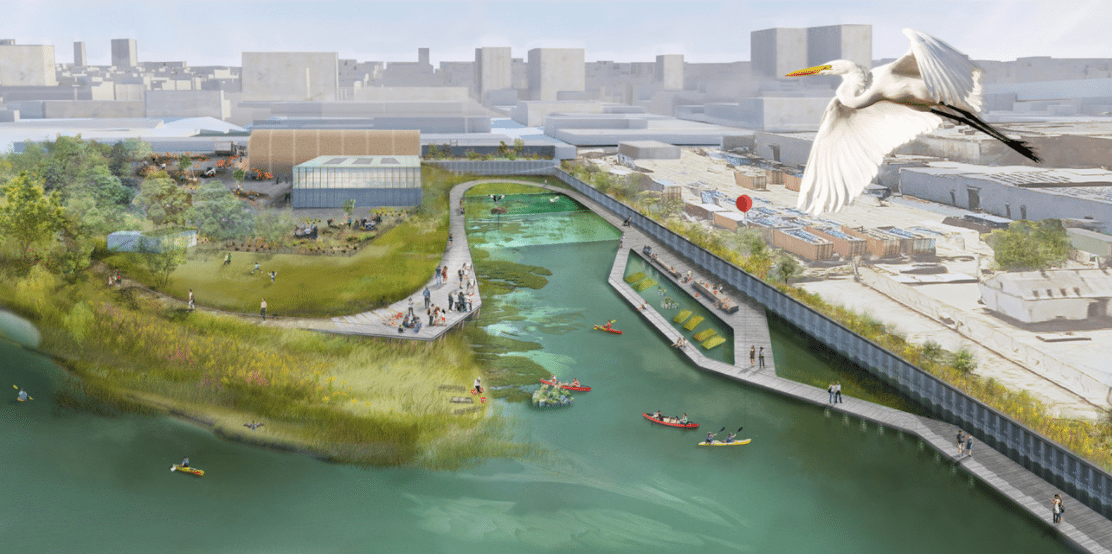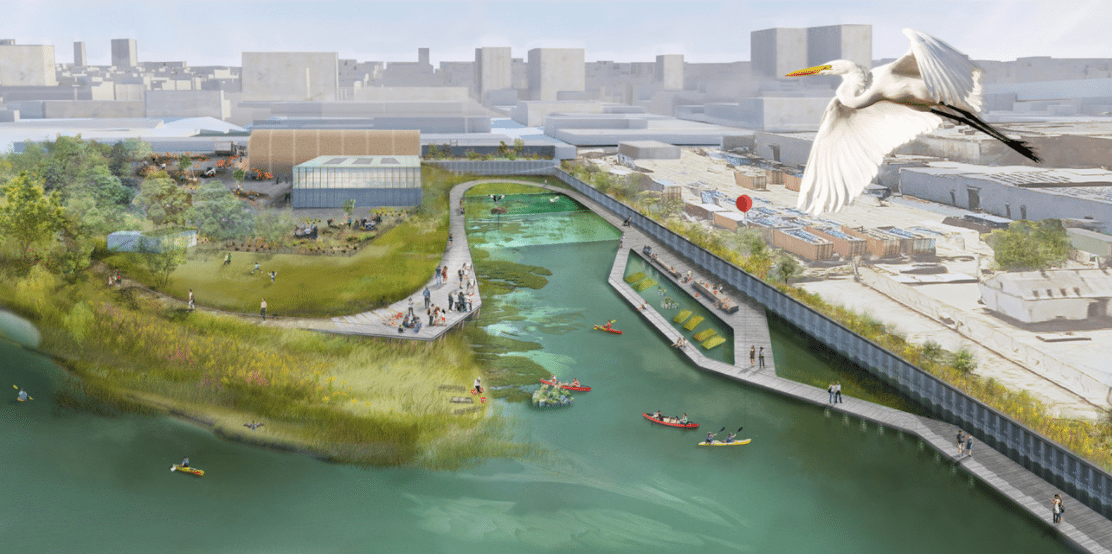 Last week the Gowanus Canal Conservancy presented Gowanus Lowlands: A Blueprint for NYC's Next Great Park, an exciting proposal for the future of the notoriously polluted Gowanus Canal, a 1.8-mile-long Superfund site.
The Conservancy worked with the New York-based landscape architecture and urban design studio, SCAPE, in developing the framework for a network of parks and public spaces surrounding the canal. "The Lowlands will shine a light on the canal's history and singular beauty against a backdrop of a healthy environment and safe, connected streets. At the heart of the Gowanus Lowlands vision is a clean and thriving waterway of aquatic habitat, community activity, and bustling industry," the Conservancy's website states.
"The project synthesizes multiple conditions that are changing the neighborhood, including sea level rise, the superfund cleanup and planning studies," the SCAPE site says. The blueprint was created over the past two years with input from the community.
The new Gowanus Lowlands would feature a waterfront esplanade, grassy hills lining the canal, and bridges leading to cafes, performance venues, picnic areas, and the surrounding neighborhood, according to 6sqft.
"Mitigation basins, bioswales, and sponge gardens will filter runoff and provide habitat for local wildlife," The Architect's Newspaper reports.
For the next six to nine months, the Gowanus Canal Conservancy and SCAPE will collaborate on developing a master plan that will be used to realize their vision for the Gowanus Lowlands. The team will again seek the community's feedback on this ambitious project.
Considering how the High Line (formerly a defunct elevated railroad) and Brooklyn Bridge Park (a neglected post-industrial waterfront) were both successfully revitalized, it seems possible that the same can be done for the Gowanus Canal too.