Campaign Finance Board Sent Out Inaccurate Poll Site Information to 150,000 Voters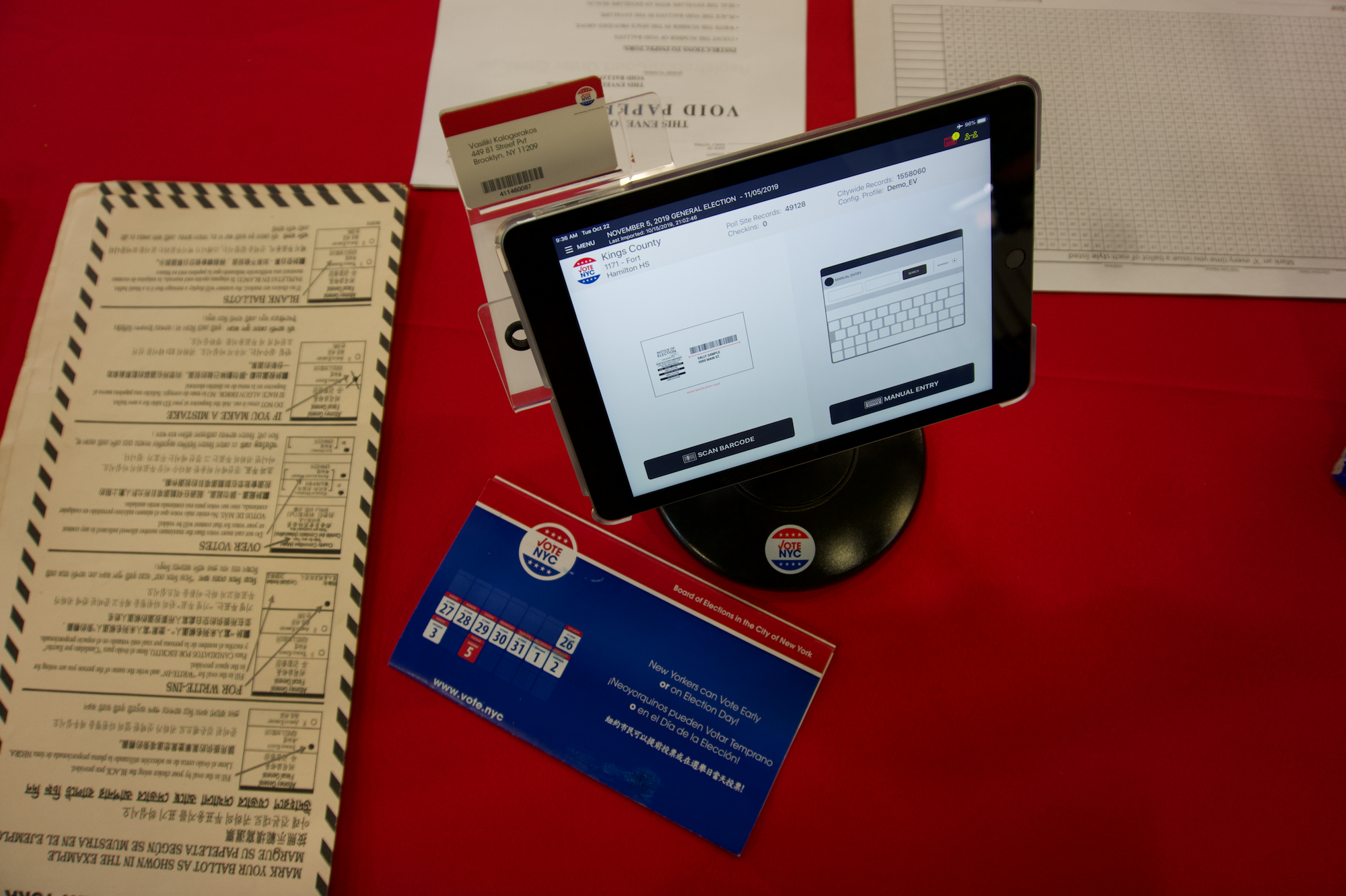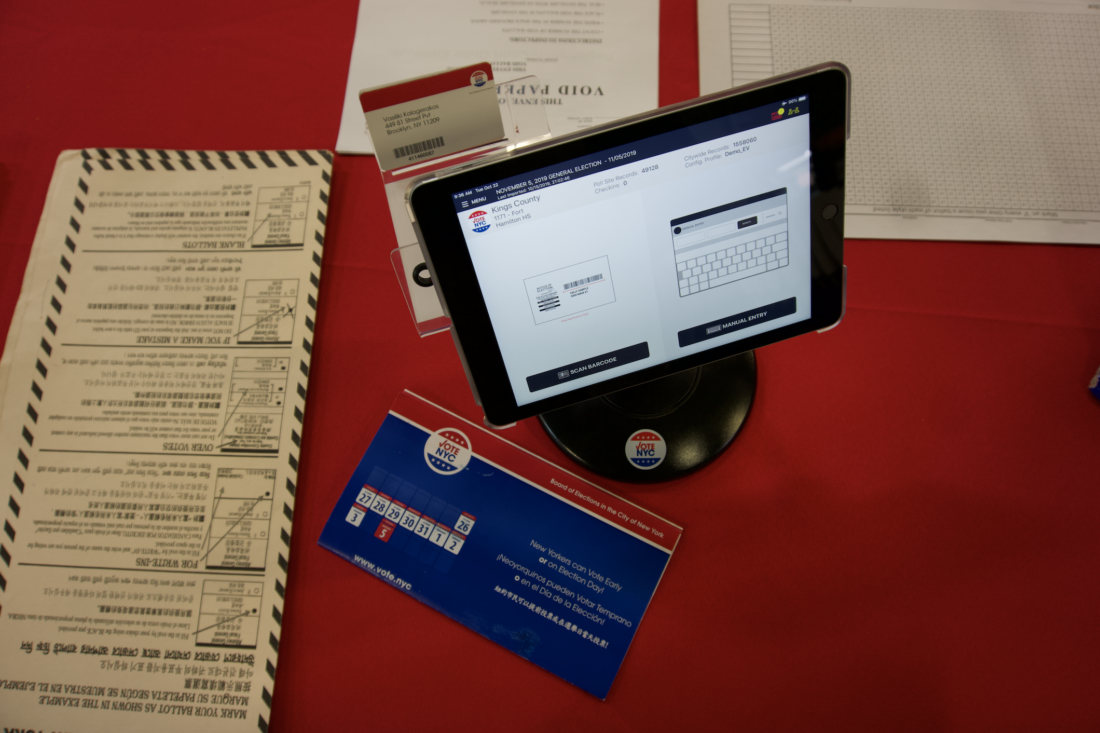 The New York City Campaign Finance Board sent voter directories with inaccurate poll site information to 150,000 voters citywide, a spokesperson for the CFB told Bklyner.
The inaccurate information was included in the CFB's annual General Election Voter Guide, which since 2017 has included poll site information. The CFB sends these guides to the over 4 million registered voters in New York City, aiming to give voters the necessary election information to make informed decisions.
CFB spokesperson Matt Sollars said that the Board sent out postcards on Tuesday with updated, accurate poll sites to the 150,000 voters initially sent erroneous information. He said that last-minute poll site changes are not uncommon, and that the guide nudges voters to double-check their site before voting.
Sollars said that since beginning to publish poll site information in voter guides, the CFB would receive accurate, updated poll site locations from the City Board of Elections before publishing their guide, but that this year they had not received the new data in time for publication. The data used for this year's guide, he said, was from the time of last year's general election.
"We have done this since 2017, in cooperation with the BOE," Sollars said. "They've given us up to date poll site locations. Unfortunately, we did not get that this year prior to the general election."
Valerie Vazquez-Diaz, a spokesperson for the BOE, said that CFB had been provided the data in May. Vazquez-Diaz said that there were over 40 poll site changes between May and October. Since October of 2018, there have been 111 poll site changes, she said.
Early voting sites were not included in the guide, and thus affected New Yorkers did not receive inaccurate information on those sites. Sollars said that CFB did not immediately have available data on where the poll sites were located.
Vazquez-Diaz said that in Brooklyn, 44 poll sites were erroneous, affecting about 59,000 voters, while Sollars said that the CFB would be sending out "just shy of 52,000" postcards in the borough.
In a statement, City Council Members Justin Brannan, Bob Holden, Joe Borelli, Eric Ulrich, and Kalman Yeger said that publishing the voter guide "without verifying the correct poll site information is irresponsible, reckless, and will absolutely confuse voters."
"Running elections and relaying accurate information to voters is serious business," the council members said. "If the Campaign Finance Board can't seem to get the most basic information to voters, maybe they should save their tax dollars and leave it to the Board of Elections."
A spokesperson for Mayor Bill de Blasio said in a statement that the snafu would only make voter outreach more difficult.
"This is a frustrating setback, making the outreach work done by Democracy NYC to steer voters to the correct polling places all the more valuable," said the spokesperson, Jose Bayona. "We encourage New Yorkers to vote early, starting tomorrow, at their correct polling sites, found online at voting.nyc."
This article has been updated with additional comment from the Board of Elections, Campaign Finance Board, and the Mayor's Office.