CAMBA Launches "You Can Van" To Reach Out To Areas Where Residents Risk Losing Homes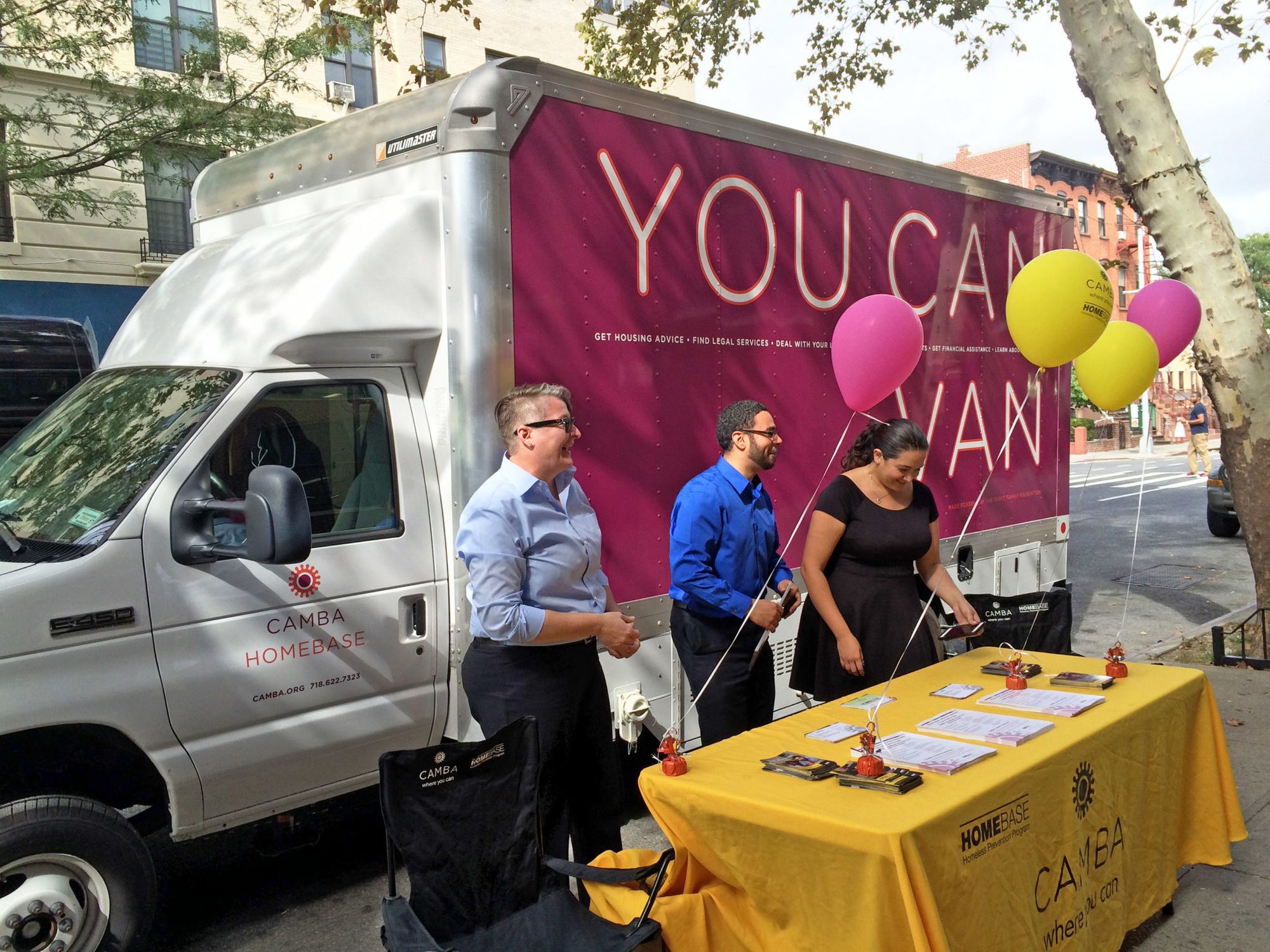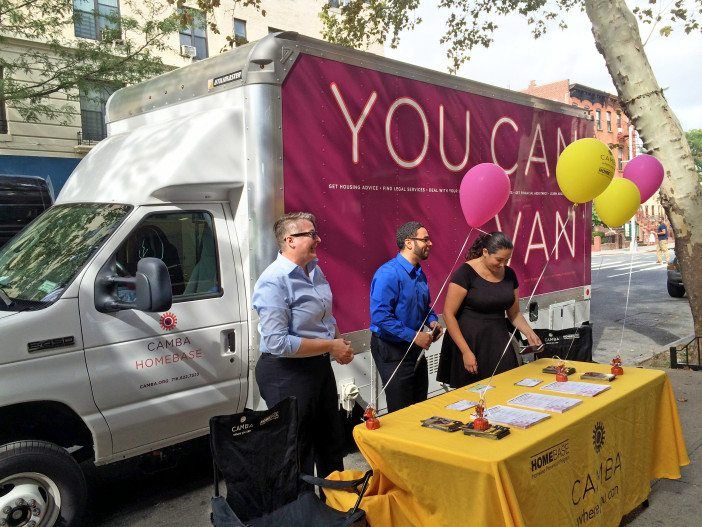 Church Avenue-based non-profit CAMBA recently launched its "You Can Van" in partnership with the Department of Homeless Services (DHS), which will allow the organization to target areas of Brooklyn where people are at imminent risk of losing their homes, possibly entering City shelters.
"DHS is excited to collaborate with our community partners in exploring new, innovative approaches aimed at combating homelessness before it even begins" said DHS Commissioner Gilbert Taylor in a statement.
Made possible with a private grant given by the Durst Family Foundation, the van is an RV, outfitted with computers, Wi-Fi, and private office space.
CAMBA's HomeBase program, which was established in 2004, will be working specifically with the new van as a way to facilitate outreach. "We thought people would be lined up once they heard we had money, but that was not true. So marketing and outreach has been important," explains the head of HomeBase, Melissa Mowery.
Mowery first got the idea for the RV about five years ago, and has been working to make it a reality ever since.
"With the Van, people can walk out their door and hear about our services. And we can start providing services right away, right there. It makes a big difference," says Mowery.
Housing counselors and specialists are on board the van to provide assessment for shelter risk, intensive case management services, housing assistance and community-based program referrals such as legal services and benefits advocacy. CAMBA Legal Services staff is available to help with housing court issues, negotiations with landlords and other services that help clients stabilize their housing.
CAMBA is also using the You Can Van in conjunction with new mapping technology that integrates court-based housing data to identify areas with high concentrations of people at risk of becoming homeless due to eviction.
"This new technology has greatly reduced the amount of work we had to do to reach people," says Mowery. Previously, CAMBA would get a spreadsheets from the Brooklyn Housing Court and would have to go through upwards of 5,000 names to figure out who might need help in areas CAMBA covers, then they would send out mailings. "It would take a month from the time we received the data to the point when something was mailed out," says Mowery.
Now HomeBase can go directly to areas where people need help. Initially, the You Can Van is serving areas in Bedford-Stuyvesant, where evictions are rampant.
"These innovative new strategies will help address the homeless crisis. Keeping vulnerable families and individuals in their homes – and out of expensive homeless shelters – is far more cost-effective for tax-payers and much less destructive for families," said Joanne M. Oplustil, President and CEO of CAMBA.
Find out more about the You Can Van and CAMBA HomeBase here. And you can keep up with the van's whereabouts by following it on Twitter at @YouCanVan.