Calling All Facial Hair Aficionados: 12th Annual Coney Island Beard & Mustache Competition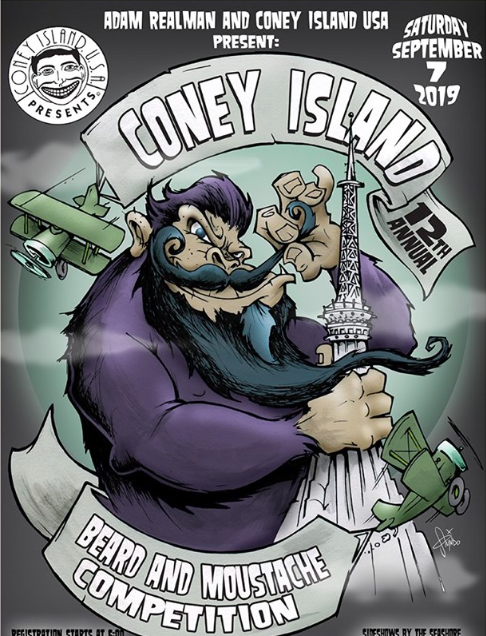 CONEY ISLAND – New Yorkers sporting unusual and eye-catching whiskers should head over to the 12th Annual Coney Island Beard & Mustache Competition on Saturday to compete with their facial hair foes.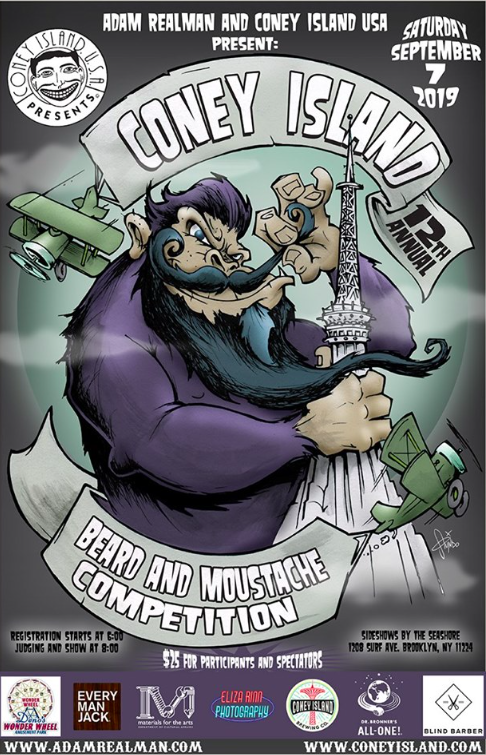 The well-groomed group will be judged in nine categories by Coney Island performer Adam Realman and a "panel of hirsute celebrity judges" including Ronnie Parisella, Xander Lovecraft, Katherine Telesca, Matt Chrystal, and Larry Ratso Sloman.
The Coney Island-themed categories they'll compete in include:
'Coney Island Curl' (Best Moustache Styled)
'Moustachio Marvel' (Best Moustache Natural)
'Ballyhoo Beard' (Best Beard Styled)
'Man or Beast' (Best Beard Natural)
'Dog and Pony' (Best Partial Beard/Chops)
'Hokum and Hoodwinked' (Best Fake Beard or Moustache)
'Come Out To Play' (Strongest Team Participation)
'The Brass Ring' (Best in Show)
'Carny Trash' (Worst in Show)
Winners will receive the Coney Island Fez as well as other prizes.
Registration for the competition begins at 6pm, with the event starting at 8pm. Registration fee is $25.
12th Annual Coney Island Beard & Mustache Competition
Saturday, September 7, 8pm
1208 Surf Avenue, Coney Island
Tickets: $25