Cafe Glechik Kicked Out Of Sheepshead Bay Road Location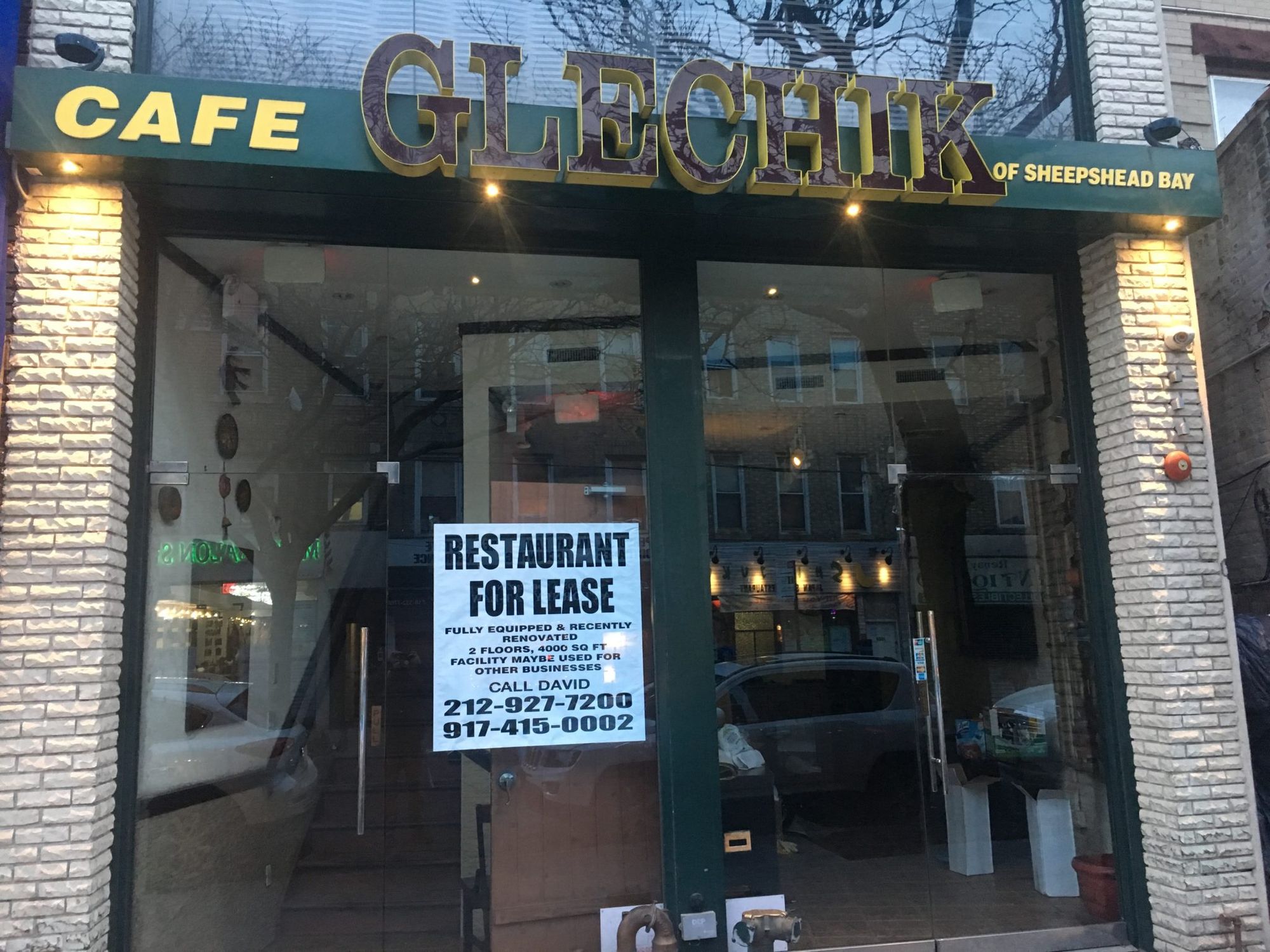 Cafe Glechik has had a "For Rent" sign on its front door and we asked the building's landlord what happened. As it turns out, the cafe wasn't paying their rent and subsequently received the boot, according to the landlord, David Nikchemny.
The cafe, at 1655 Sheepshead Bay Rd, was the second location for Glechik. The original is in Brighton Beach and has earned rave reviews from big names like the New York Times, the Village Voice, and most recently Grub Street.
The Grub Street article included Glechik in their roundup of best dumplings in NYC. However, it looks like they were unable to afford the Sheepshead Bay Road outpost despite their food fame.
"The don't pay rent, so I closed them out," said Nikchemny.
The Sheepshead Bay Road spot opened in 2010 with a lot of excitement around it because they had already made a name for themselves in Brighton Beach.
The folks at Cafe Glechik did not provide comment for this article.
[Update 2:26pm]: Someone from Cafe Glechik told us they will talk to us today about what happened. We will update after we hear from them.