Café Dada vs. Kos Kaffe: A Formerly-Ozzie's Face Off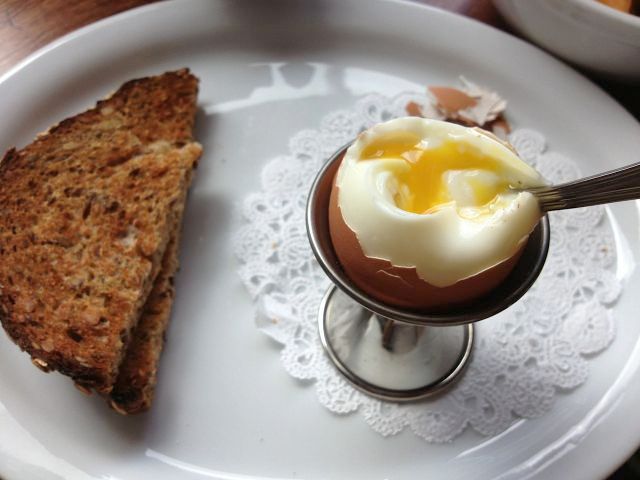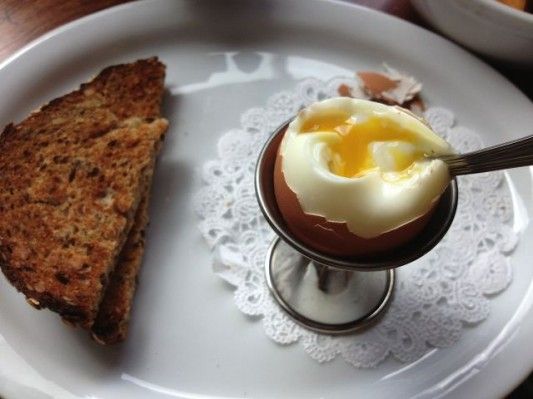 Café Dada. Liena had eggs.
Café Dada opened for adorable-European-style business today, which means that both spaces formerly occupied by Ozzie's are now back in the Park Slope caffeination game (Kos Kaffe opened in the 5th Avenue space in December). In other words, the formerly-Ozzie's vs. other-formerly-Ozzie's cage match is on:
Kos Kaffe: 5th Avenue between Carroll and Garfield
Café Dada: 7th Avenue at Lincoln
Kos Kaffe: Ozzie's connection? Owner by Allon Azulai was one half of the former Ozzie's duo (other half Melissa Rappaport now owns Noella Brew Bar on 7th Ave)
Café Dada: Ozzie's connection? None. Owners Murat Ozcan and Gabor Ferencz don't have any ties to space's previous incarnation, although Ozcan does co-own Couleur Café (also on 7th Ave).
Kos Kaffe: Brooklyn in Brooklyn
Café Dada: French-Hungarian in Brooklyn
Kos Kaffe: Coffee, small selection of cakes, pies, and cookies, toast and eggs, grilled cheese, tofu banh mi, Tuscan kale salad (mains around $9, give or take)
Café Dada: Coffee, extensive spread of pastries and tarts, toast and eggs (in egg cups!), Croque Monsieur, Hungarian salami tartine, salade de saumon fume (mains around $11, give or take)
Kos Kaffe: Get it yourself (though they bring you your sandwich)
Café Dada: Table service
Kos Kaffe: Small coffee, $2; Large cappuccino, $4.25
Café Dada: Small coffee, $1.75; Large cappuccino, $4.25
Kos Kaffe: Free WiFi, plus pay-by-the-minute Internet cafe-style computers
Café Dada: Free WiFi. Definitely no in-house computers.
Kos Kaffe: Freelance/student/MacBook hotspot. Current laptop tally: 9. Current tally of IRL conversations: 2.
Café Dada: Have a conversation. Meet a friend. Go on a date. Read a book. Have a good cry. But sitting on your computer while nursing a single cup of coffee seems like it would be weird.
Verdict: let's have coffee.