¡La Conexión Buñuelo Se Ha Movido!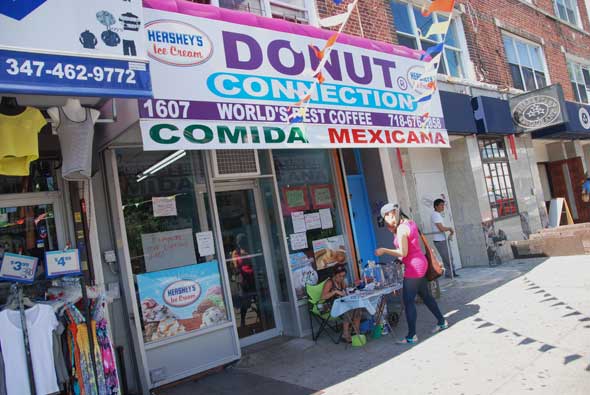 You read it hear first, folks! The Donut Connection on Avenue U has moved… two doors down!
They're now at 1607 Avenue U, as opposed to 1603 Avenue U. And, um, apparently they're selling Mexican food, because when I think donuts, I think tacos. I guess. Or something.
We stopped in yesterday to ask what the deal was. They moved about five days ago for the bigger space. The new location is clean and newly renovated, and in addition to the usual Donut Connection fare, they've added Mexican food and what looks like a couple varieties of locally-baked breads as well.
We didn't have the time to try it out, but we're looking forward to seeing if their Mexican food makes the cut. Porque no puedo comer más de esta mierda aguada gringo.